سرفصل های مهم
فصل 03
توضیح مختصر
زمان مطالعه

16 دقیقه

سطح

سخت
دانلود اپلیکیشن «زیبوک»
این فصل را می‌توانید به بهترین شکل و با امکانات عالی در اپلیکیشن «زیبوک» بخوانید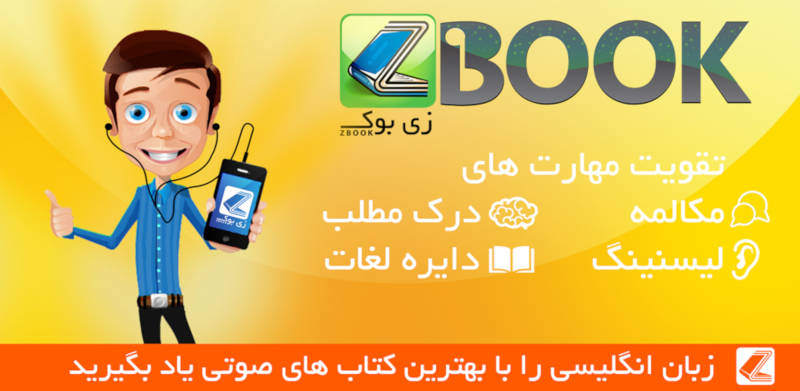 متن انگلیسی فصل
CHAPTER THREE
Who is Morris Townsend?
Half an hour after the two young men had left, Doctor Sloper came into the parlour.
'Mr Morris Townsend has just been here, Austin,' Mrs Penniman told her brother. 'What a pity you missed him.'
'Who in the world is Mr Morris Townsend?'
'The gentleman at Elizabeth's party who liked Catherine so much,' said Mrs Penniman.
'Oh, his name is Morris Townsend, is it?' the Doctor said. He looked at Catherine. 'And did he come here to ask you to marry him?'
'Oh, father!' murmured Catherine, turning away.
'I hope he won't do that without your permission,' said Mrs Penniman.
'My dear, he seems to have yours,' her brother answered. 'The next time he comes, you should call me. He might like to see me.'
Morris Townsend came again five days later, but Doctor Sloper was not at home at the time. Catherine was with her aunt when a servant announced the young man's name. Mrs Penniman sent her niece into the parlour alone.
'This time it's for you - for you only,' she said.
So Catherine saw Mr Townsend alone, sitting with him in the front parlour, for more than an hour. He seemed more at home this time - making himself very comfortable and looking around with interest at the room and the furniture. His talk was light, easy and friendly. 'Tell me about yourself,' he said to her, with his charming smile.
Catherine had very little to tell, but she told him of her love of music and the theatre, and how she did not really enjoy reading. Morris Townsend agreed with her that books were boring - he had been to places that people had written about, and they were not at all as they had been described. He had also seen all the famous actors in London and Paris, but the actors were always like the writers - they were never true to real life. He liked everything to be natural. Suddenly he stopped, looking at Catherine with his smile.
'That's what I like you for; you are so natural,' he said. 'You see I am natural myself.'
He went on to talk about his great love of music and singing. 'I sing a little myself,' he added, 'some day I will show you. Not today, but some other time.'
And then he got up to go. He had perhaps talked more about himself than about Catherine, but the truth was that Catherine had not noticed. She was thinking only that 'some other time' had a delightful sound. It seemed to suggest many more meetings in the future.
Catherine felt it was her duty to tell her father that Mr Morris Townsend had called again - though it made her feel ashamed and uncomfortable. She announced the fact very suddenly, as soon as the Doctor came into the house, and then immediately tried to leave the room. Her father stopped her just as she reached the door.
'Well, my dear, did he ask you to marry him today?' the Doctor said.
Catherine had no answer ready. She wanted to be amused, as her father was amused, but she also wanted to be a little sharp, so that he would not ask the question again. She did not like it - it made her unhappy.
'Perhaps he will do it next time,' she said, with a little laugh; and she quickly got out of the room.
The Doctor stood staring. He wondered whether his daughter was serious, and decided to find out more about this handsome young man. The next time he saw his sister Elizabeth, he asked her about Morris Townsend.
'Lavinia has already been to ask me about him,' Mrs Almond said.
'What did you tell her?' the Doctor asked.
'What I tell you - that I know very little of him.'
'How disappointing for Lavinia,' said the Doctor. 'She would like him to have some romantic secret in his past. I hear that he is a distant cousin of Arthur Townsend.'
'Yes, though it seems that there are Townsends and Townsends - some rather better than others. Arthur's mother knows very little about him; only some story that he has been 'wild' in the past. I know his sister a little. Her name is Mrs Montgomery; she is a widow, with five children and not much money.'
'What is his profession?' asked the Doctor. 'He hasn't got any, he is looking for something. I believe he was once in the Navy.'
'Once? What is his age?'
'More than thirty, I think. Arthur told me that he inherited a little money - which is perhaps why he left the Navy - and that he spent it all in a few years. He travelled all over the world, lived in foreign countries, amused himself. He has recently come back to America, and he told Arthur that he now wants to start his life seriously.'
'Is he serious about Catherine, then?'
'I don't see why you are surprised,' said Mrs Almond. 'It seems to me that you have never been fair to Catherine. You must remember that she will one day have thirty thousand dollars a year.'
The Doctor looked at his sister for a moment: 'I see that you remember it.'
Mrs Almond blushed. 'I don't mean that is the only good thing about her; I simply mean that it is important. You seem to think that nobody will ever want to marry her.'
'Why should I think differently, Elizabeth?' the Doctor said. 'How many young men have come courting Catherine, even with her expected fortune? None - which is why Lavinia is so charmed that there is now a lover in the house. It is the first time.'
'I think young men are rather afraid of Catherine,' said the Doctor's wiser sister. 'She seems older than they are - she is so large, and she dresses so richly. An older, more experienced man would recognize all the good things in her character, and would find her delightful.'
'And Mr Townsend? What are his reasons for courting Catherine? Is he sincere in liking her?'
'It is very possible that he is sincere. Lavinia is sure of it.'
Doctor Sloper thought for a moment. 'If he does not work, what are his means?'
'I have no idea. He lives with his sister and her children on Second Avenue.'
'A widow, with five children? Do you mean he lives upon her?'
Mrs Almond looked at her brother a little impatiently.
'Why not ask Mrs Montgomery yourself?' she said.
'Perhaps I will,' said the Doctor.
---
Doctor Sloper was more amused than annoyed by the idea of Mr Townsend courting his daughter. He was quite willing to believe the best of the young man. And if he was a sincere, honest man, it did not matter if he was poor, since Catherine had no need of a rich husband.
'The next time he comes,' he told Mrs Penniman, 'you must invite him to dinner.'
Mrs Penniman was happy to pass on her brother's invitation, which Morris Townsend accepted, and the dinner was arranged. Two or three other people were invited as well, and although Doctor Sloper talked very little to the young man during the meal, he watched him carefully. At the end of the meal, when the ladies had gone up to the parlour, leaving the men to their drinking, the Doctor gave him some wine and asked him several questions. Morris Townsend was happy to talk, and the Doctor sat quietly, watching his bright, handsome face.
'He is clever, a good talker, and very self-confident,' Catherine's father thought. 'And he dresses very well. But I don't think I like him.'
The Doctor, however, kept his thoughts to himself.
Later, when the men joined the ladies in the parlour, Morris Townsend went over to Catherine, who was standing before the fire in her red evening dress.
Your father doesn't like me,' said the young man.
'I don't see how you know,' said Catherine, blushing. 'I can feel these things. You ask him and you will see.'
'I would rather not ask him, if there is any danger of his saying what you think.'
Morris gave her a sad little smile. 'So you will allow him to say things against me, and not tell him he is wrong?'
'I never argue with him,' said Catherine. 'And he won't say any thing against you. He doesn't know you enough.'
Morris Townsend gave a loud laugh, and Catherine began to blush again.
'I shall never talk about you,' she said.
'That is very well; but I would prefer you to say that it doesn't matter what your father thinks.'
'But it would matter! I couldn't say that!' the girl cried.
He stared at her, smiling a little, and just for a moment there was an impatient look in those fine eyes. But he spoke softly and sadly. 'Then I must try to make him like me.'
---
The next time the Doctor visited Mrs Almond, he told her that he had now met Morris Townsend.
'He is certainly a fine-looking young man,' he said.
'But what do you think of him, as a father?' Mrs Almond asked. 'Lavinia tells me that Catherine is in love.'
'Well, she must stop being in love. He is not a gentleman. He is extremely charming, and completely insincere.'
'You have decided very quickly,' said Mrs Almond.
'Not at all. I have been studying people for a lifetime, and am now quite able to make a judgement in a single evening.'
'Very possibly you are right. But the thing is for Catherine to see it.'
'I will give her a pair of glasses!' said the Doctor.
مشارکت کنندگان در این صفحه
تا کنون فردی در بازسازی این صفحه مشارکت نداشته است.
🖊 شما نیز می‌توانید برای مشارکت در ترجمه‌ی این صفحه یا اصلاح متن انگلیسی، به این لینک مراجعه بفرمایید.