سرفصل های مهم
فصل 10
توضیح مختصر
زمان مطالعه

9 دقیقه

سطح

ساده
دانلود اپلیکیشن «زیبوک»
این فصل را می‌توانید به بهترین شکل و با امکانات عالی در اپلیکیشن «زیبوک» بخوانید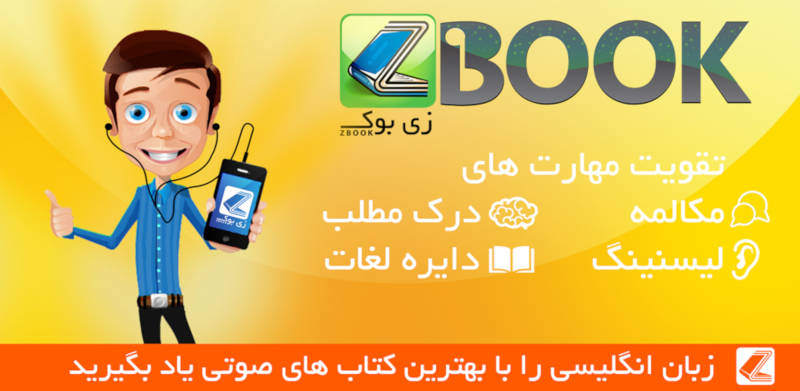 متن انگلیسی فصل
CHAPTER TEN
Falling in love again
Unlike many men, Eliot did not feel uncomfortable when women cried. In his job he was quite used to it. He watched Mrs Crowther closely, but without appearing to. She was clearly unhappy, but it was also obvious that she was hiding something. Maybe it had nothing to do with Forley's death. And maybe Forley's death was suicide. But still he wanted to know what it was.
For the moment, though, he could ask only routine questions.
'There's one more thing that interests me,' he said. 'We've found a lot of money in Mr Forley's house. Did he always keep large amounts of cash at home?'
'I have no idea, Inspector,' she said in surprise. 'Money isn't something I usually discuss.'
'No,' thought Eliot. 'I suppose you don't need to when you've got so much.'
They went out of the door. Eliot stopped in front of a painting outside the room. It was similar to the ones downstairs.
'May I ask if this is one of yours?' he said.
She nodded, looking surprised again, and he went on, 'It's very different from the one you're working on now.'
'Oh, I wanted to try something new,' she said lightly. She turned quickly towards the stairs, but not before Eliot had seen her face was starting to burn. Bowen and Ronald Crowther were waiting for them in the hall.
'If there's anything more we can tell you, please ask,' said Ronald Crowther. 'Alex was a wonderful man. We want to do everything we can to help.'
'Oh there is one thing. I understand you were working outside yesterday morning, sir,' said Eliot. 'Did you hear anything from Forley's garden?'
'Not a thing, I'm afraid, Inspector,' said Ronald Crowther.
He opened the door to let them out, and stood looking at them as they walked down the path towards the gate.
In the car they compared the Crowthers' stories, which seemed to agree in every detail. 'What about that story of the gun, sir?' asked Bowen. 'Do you believe it?'
'Not a word of it,' Eliot said. 'They're obviously lying. I wonder why. What did you think of Ronald Crowther?'
'Well, he's not as intelligent as his wife,' answered Bowen. 'And he's obviously unhappy about Forley, but not as unhappy as she is. I'd say he's worried about something, frightened maybe.'
'I think it would take a lot to frighten a man like Crowther,' said Eliot. 'He doesn't seem to be a man of very much imagination.'
'From what you've said, sir, Catherine Crowther didn't have a very high opinion of Amanda Grant.'
'No, she seemed to feel she understood Forley better than Amanda.'
'Do you think Forley and Catherine Crowther were having an affair, sir?
'I don't know,' Eliot said. 'She was obviously very close to him because he told her why he was so worried about his headaches. Even Amanda didn't seem to know that.'
'So what's our next move?' asked Bowen.
'Well, we can't question them again before we've seen the pathologist's report on Monday,' said Eliot. 'But we'll go and see Philip Wilver first thing tomorrow. I wonder if he was the man that Catherine Crowther saw yesterday. His name keeps appearing everywhere. He may have something to tell us.'
They decided to call in at Forley's shop in Greenwich, and as they turned into Park Street they saw streams of tourists walking towards the river. Many were eating ice creams, although it was now quite cold and already starting to get dark. It was a long street of tall smart houses. Their windows and doors were all the same dark blue, but plants grew everywhere, in front gardens and window boxes, giving it colour and life. There were only two shops, which both sold antiques. They stood side by side, as if they needed each other's company among the houses all around. Above the door of the larger one was Forley's name in gold letters.
The windows held almost nothing. In one there was a small table with a beautiful metal lamp on it. In the other a large Chinese pot stood on a richly coloured Persian carpet. Eliot must have been mad to imagine he could afford anything here. And the house prices he had seen had amazed him. But he would find the money sooner or later, even if he had to work every weekend for a year.
Although it was only four o'clock, a sign on the door said 'Closed'. But a young woman was sitting at a table inside. He knocked once on the door, and then again, more loudly, when she did not move. He held up his policeman's card, and she came quickly to the door. It was obvious she had been crying.
'I'm Linda Scott,' she said. 'I'm the manager here. I suppose you've come about poor Alex. He was such a lovely man. Of course, I closed the shop immediately when Amanda phoned. Do you have any idea how it happened?'
Eliot was glad she already knew. He did not like giving bad news. He had already had to tell enough people about Forley's death.
'I'm afraid it's still too early to say,' he said. 'But you might be able to help us. Did you see Mr Forley yesterday?'
'Yes. He always came on Fridays,' she said. 'He was here from about nine-thirty to eleven.'
'And did he do anything unusual?' asked Bowen.
'No, I don't think so,' she said. 'He made a few phone calls and wrote some letters. He did take quite a lot of money away but that wasn't unusual. He said he was planning to buy something. In this business people often prefer to be paid in cash. It stops them having to pay tax.'
She stopped and looked worried. She suddenly seemed to remember she was talking to a policeman.
Bowen smiled at her, though he didn't usually find it funny when people talked about breaking the law.
'Do you know how much money he took?' asked Bowen, still smiling.
'Just over $2,000, I think,' she said, opening a large notebook. 'Yes, $2,000.'
'Just one more thing before we go,' said Eliot. 'Was Mr. Forley a good employer?'
'Wonderful,' she said. 'He was kind and human. So different from most employers these days. But recently he'd been looking unhappy. He seemed worried about something. He said he'd been getting headaches, but it must have been more than that.'
Bowen wrote down her address before they left the shop. 'Why was Forley so attractive to women?' he asked Eliot in the car. 'None of them have a bad word to say about him.
She seems to have been half in love with him herself.'
'But it didn't do him much good, did it?' said Eliot. 'What's the matter, Bowen? Are you getting jealous of him?'
He had been joking. But a look at Bowen's face showed him the other man was quite serious.
'Just don't get any ideas about Linda Scott until the case is over,' Eliot warned. 'No, sir,' said Bowen.
'You'll have to keep an open mind about her,' continued Eliot. 'She may be guilty of his murder.'
He had no real reason for thinking this. And he had to admit that she seemed nicer than the girls Bowen usually liked. But with Bowen's luck, nothing would surprise him.
مشارکت کنندگان در این صفحه
تا کنون فردی در بازسازی این صفحه مشارکت نداشته است.
🖊 شما نیز می‌توانید برای مشارکت در ترجمه‌ی این صفحه یا اصلاح متن انگلیسی، به این لینک مراجعه بفرمایید.