سرفصل های مهم
فصل 06
توضیح مختصر
زمان مطالعه

7 دقیقه

سطح

متوسط
دانلود اپلیکیشن «زیبوک»
این فصل را می‌توانید به بهترین شکل و با امکانات عالی در اپلیکیشن «زیبوک» بخوانید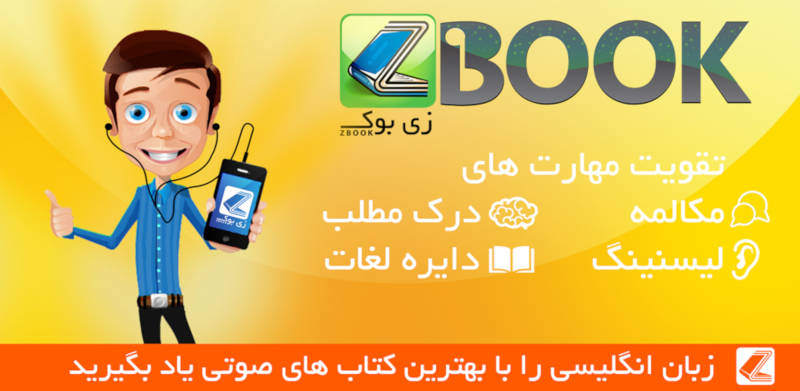 متن انگلیسی فصل
CHAPTER SIX
Identifying the body
Eliot woke at 7.45 with the sun on his face. It was strange how things always seemed better in the morning. Last night's worries had completely disappeared, and he was looking forward to the day ahead.
After a quick bath, he went down to get his newspaper from the letter-box. The front page was full of stories of political bribes. He read it with interest while he was having his coffee and toast. It was nice to have a quiet breakfast, for a change. But he wondered what time he could phone Sally. It was too early now. He might wake her parents. It was surprising how much he wanted to hear her voice. In their ten years of marriage, he had sometimes had to go away for work. He did not mind this occasionally. But she had very rarely left him, and he missed her. He supposed this was why he had slept so badly.
At the police station, Bowen was waiting outside his office. 'Any developments?' asked Eliot.
'Well, sir, we've just heard that there were several people's fingerprints in the house. But on the gun, there were only the dead man's.'
'Not a great help,' said Eliot. 'It could still be suicide. Or an accident. Or murder. Maybe someone shot him, cleaned the gun, and then put it in his hand to look like suicide. Well, we'd better see Amanda Grant and take her to look at the body. Then we'll make another visit to the Crowthers.'
Amanda Grant lived in Greenwich, which was half way between New Cross and Blackheath. Eliot wanted to start early to avoid the crowds as much as possible.
Thousands of tourists arrived every day from the centre of London. Many were visitors to the Millennium Dome, while others came to see the famous old parts of Greenwich: the Queen's House, the Old Royal Observatory and the Cutty Sark, the fastest ship to bring tea from China in the nineteenth century. On Saturdays, the tourists were joined by people from other areas of London. They visited the park and the many markets around the town where you could buy almost anything, old or new. Bowen had to park the car some distance from where Amanda Grant lived. Her house was not on a road, but looked directly out over the river, with only her garden and a public path in between. It was small, but very attractive.
'It's so quiet, we could almost be in the country,' said Eliot. 'But we're only a few minutes from the centre of Greenwich. I wonder how much this house is worth.. 'Certainly a lot more than I could afford.'
The door was opened by a short, dark-haired woman in her late twenties, dressed in jeans and a long bright coloured pullover. She looked rather pale and tired. She was not beautiful like Catherine Crowther, but she had an attractive face. Eliot could not remember where he had seen her face before.
'Good morning,' said Eliot. 'I'm Detective Inspector Eliot, and this is Detective Constable Bowen. We'd like to speak to Amanda Grant, if she's at home.'
'I'm Amanda Grant,' she answered. Her voice was unusually deep. 'What can I do for you, Inspector?'
'May we come in, Miss Grant?' asked Eliot. 'It would be easier to talk inside.' She looked surprised but calmly asked them to come in. The front door opened directly into a sitting room, where bright curtains and carpets gave a warm feeling. A cat was washing itself on a chair. Through the window Eliot could see the yellow and white shapes of the Millennium Dome beside the river. In front of it a boat moved slowly towards the centre of Greenwich. Piano music was coming from a CD player next to a large desk covered with papers and books. At one end a single rose stood in a glass vase. Eliot felt very unwilling to bring the subject of death and guns into this peaceful room. She did not say a word while he spoke, or for a long time afterwards. 'I suppose you'll want me to identify the body,' she said eventually. 'You obviously need to make sure it's Alex.' Her face showed no sign of what she was feeling.
Eliot wondered how many more strong and intelligent women they would find in Forley's life.
'Yes, I'm afraid so, Miss Grant,' he said. 'We'll take you there now, if you don't mind. After that, we'll need to ask you some questions.'
Her face was pale as she switched off the music and put on her coat. But she was quite calm as she got into the car. Could she really be as cool as she seemed? Eliot looked at her closely as they went into the building. She still showed no sign of strong feeling. Her hands started to shake only when the body was brought out and the plastic sheet taken off. Of course, the head remained covered. If she could not be sure without seeing the face, they would have to use fingerprints and dentist's records. But he did not think this would be necessary. Anyone who knew this man would recognise those long fingers. She looked quickly at the body, and nodded at Eliot. 'You're certain?' he had to ask.
She touched the man's right hand for a moment. Then she started to cry.
No-one spoke as they drove back into Greenwich. Unusually for November, the sun was still bright, and many people were carrying their jackets over their arms.
A grey sky would have been more suitable, Eliot thought. It would have matched the sadness in Amanda Grant's eyes. She was staring straight ahead of her. She obviously did not notice the weather or Eliot's face as he turned round to look at her.
مشارکت کنندگان در این صفحه
تا کنون فردی در بازسازی این صفحه مشارکت نداشته است.
🖊 شما نیز می‌توانید برای مشارکت در ترجمه‌ی این صفحه یا اصلاح متن انگلیسی، به این لینک مراجعه بفرمایید.