سرفصل های مهم
فصل 03
توضیح مختصر
زمان مطالعه

7 دقیقه

سطح

ساده
دانلود اپلیکیشن «زیبوک»
این فصل را می‌توانید به بهترین شکل و با امکانات عالی در اپلیکیشن «زیبوک» بخوانید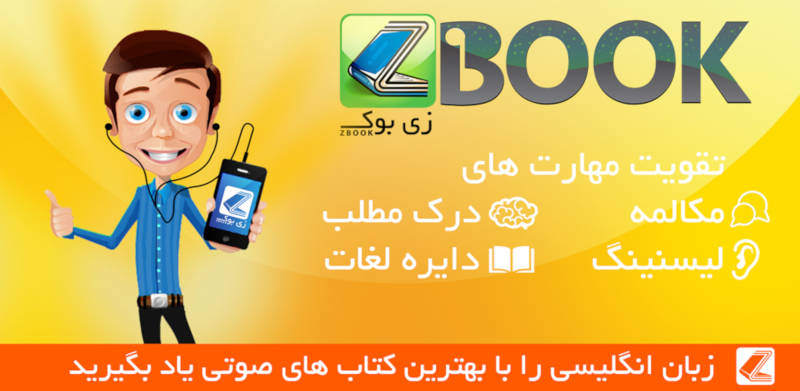 متن انگلیسی فصل
CHAPTER THREE
Just friends
Eliot walked around the house. The garden was well cared for. He could see that even in the dark. The grass was cut, late roses were flowering on two walls, and the stone paths were clean and tidy. The windows of the sitting room were French windows, which opened like doors on to the garden outside. 'A lovely room. Perfect in summer,' he thought.
Automatically, he went up to the French windows and tried to open them. He was quite surprised to find they were unlocked.
'I suppose this is how Drewitt got in,' he thought. 'I wonder why they're open, though. It hasn't been the sort of weather for enjoying the garden. But it probably doesn't mean anything. Some people like to go out in all weathers to look at their roses.' He saw there was a gate in the back wall of the garden, which looked new. Sally wanted one of these in their own garden, so that they did not have to carry plants through the house. He went back inside and looked in every room. The bathroom told him immediately that Forley lived alone. One toothbrush stood in a mug next to a shaving brush, and there was a single towel in a ring on one wall. Eliot could see the letters AF on one corner. The other rooms were all as beautifully arranged as the sitting room. Forley obviously cared about his house very much, more than many single men.
'A man with a lot of taste and a lot of money,' Eliot thought. 'A lucky man. Except that his luck stopped today. I wonder what other people thought of his luck.' He went downstairs and waited till the pathologist had finished his work. 'Can you tell me anything yet?' he asked him.
'Well, I don't think he's been dead very long. But I can't say any more until I've examined him properly. And I don't think you'll get the report until Monday. I couldn't tell you what time, I'm afraid. We're so busy at the moment. The work's increasing, and they're cutting the number of staff. The world's going mad. But I know you won't mind waiting, Eliot. You're a family man, aren't you? You'll have much more pleasant things to think about at the weekend.'
He went out of the door with a smile, just as Bowen walked in. 'Did you find out anything interesting?' Eliot asked.
'Not really, sir,' said Bowen. 'A lot of people were out. The ones I spoke to have all moved here quite recently, and don't seem to know anything about him. A few people mentioned they had sometimes seen a woman here, but no-one was very interested in him. None of them know what work he does.'
'City people!' said Eliot. 'They don't care about their neighbours. If Mr and Mrs Crowther hadn't called us, he could have been lying there for weeks before anyone noticed something was wrong. Well, we'd better go round and see them now.' Number 20 was not as beautiful as Forley's house, Eliot thought. But there were roses growing around the front door and the front garden was bigger than Eliot's own. If he was offered a house like this he would certainly not refuse. They walked up the path and rang the bell, paying no attention to the explosions of fireworks around them. Mr Crowther opened the door immediately. He was a white-haired man in late middle age. He stood very straight, which made him seem taller than he really was. His face was lined, but he looked strong and healthy, though his hands were shaking. 'What happened to poor Alex?' he asked.
'We don't know yet, sir,' said Eliot. 'Bur we'd like to ask you and your wife some questions.'
Crowther controlled himself with an effort, and led them into a large sitting room. Eliot's attention was caught by the pictures which covered one of the walls. They were an interesting mix of colours, mostly blues and greens, and had obviously been painted by the same person. Mr Crowmer introduced his wife, Catherine, and Eliot felt immediately that she was the painter.
She was a beautiful woman with blonde hair and lovely green eyes. It was difficult to tell her age, but she was certainly much younger than her husband. Eliot guessed she was in her forties. There was no colour in her face, but she answered his questions calmly enough. A strong and intelligent woman, Eliot thought.
'No, Inspector, we haven't seen Alex since a week ago,' she told him. 'We usually meet on Friday afternoons, either here or at his house. We've done it for years. He phoned this morning from his shop in Greenwich to say he was coming. He and I were going to play some music together. We often do that. It's a pleasant way to end the week.'
'I'm sure it is,' said Eliot, remembering his own Friday afternoons. He turned to her husband.
'Have you known Mr Forley a long time, sir?'
'Let me see. It must be about fifteen years now, since he moved here. That was about a year after he left university. His mother had just died. She had a lot of money, and she left it all to Alex. Her death made him a very rich young, man.'
'I see,' said Eliot. He let Crowther continue.
'Alex was very unhappy at first,' he began. 'His mother had been ill for some time. It was a long and unpleasant illness, and he took care of her. His father had died some years ago. She and Alex were very close. Anyway, when he came here, he had no family left.
We haven't got children of our own, Inspector, and he was like a son to us.'
The age difference between Forley and Mrs Crowther could not be very big. If Forley had left university at the age of twenty-one, like most people, he would now be thirty-seven.
Could she really feel like a mother towards a man of that age? Eliot looked at Mrs Crowther, and saw some embarrassment on her face.
'What time were you expecting him this afternoon?' he asked.
'He usually comes about four o'clock.' Her voice changed. 'I can't speak about him in the past tense. I can't believe he'll never come again.' She put her face in her hands and began to cry quietly.
مشارکت کنندگان در این صفحه
تا کنون فردی در بازسازی این صفحه مشارکت نداشته است.
🖊 شما نیز می‌توانید برای مشارکت در ترجمه‌ی این صفحه یا اصلاح متن انگلیسی، به این لینک مراجعه بفرمایید.