سرفصل های مهم
فصل 09
توضیح مختصر
زمان مطالعه

8 دقیقه

سطح

متوسط
دانلود اپلیکیشن «زیبوک»
این فصل را می‌توانید به بهترین شکل و با امکانات عالی در اپلیکیشن «زیبوک» بخوانید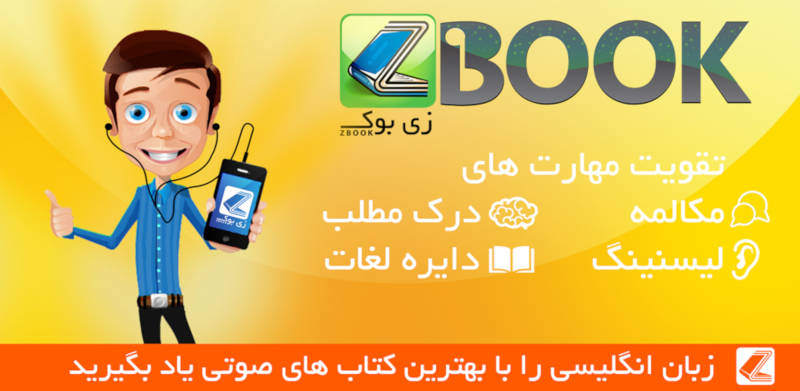 متن انگلیسی فصل
CHAPTER NINE
Secrets and lies
Bowen had to ring the bell twice before Catherine Crowther opened the door. Eliot was surprised once again by how lovely she was. She was wearing a green pullover that matched her eyes. And her beauty was strengthened by the unhappiness that showed in her face.
Ronald Crowther was in the sitting room reading a newspaper. He looked up when they walked in, but not before Eliot noticed that his eyes were staring at the top of the front page. He had obviously just picked it up.
He seemed angry and his wife looked very nervous, though they both tried to hide it. They had probably been arguing before the doorbell rang. Eliot decided to question them in different rooms. It would be interesting to see if their stories were the same. 'We'd like to ask you both a few more questions,' he said. 'Mrs Crowther, could you show me where you were painting yesterday? Detective Constable Bowen will speak to Mr Crowther down here.'
He knew that Bowen would have preferred to speak to Catherine Crowther, but the younger man did not let any disappointment show on his face. He got out his notebook as Catherine Crowther led Eliot away.
She took him upstairs to a room with white walls and no furniture, which smelled pleasantly of paint. Eliot could see the backs of several paintings standing against the walls, and another by the window which was not quite finished.The colours were surprising. Unlike the blues and greens of the pictures downstairs, this painting was in black, dark red and orange. It contained a lot of violence. Eliot could hardly believe it had been painted by the same person.
'What made her change to this style of painting?' he wondered. 'And when did it happen? I'd love to know what the paintings over there are like.'
He looked through the window, and had a perfect view of PC Drewitt standing outside Forley's front door with a cigarette in his hand.
If Catherine Crowther spent a lot of time painting up here, she would know all about Forley's private life.
'How long were you up here yesterday?' he asked.
'Most of the morning,' she said. 'I suppose I started painting at about half past nine. I stopped at about twelve o'clock, and began again just after three, as I told you yesterday.
'But I didn't see any visitors in the afternoon.'
'What about the morning?' asked Eliot.
'Well, someone did come just before I stopped,' she said.
'But I didn't see his face. I only looked up as he was going through the front door.'
'So you have no idea who he was?' Eliot asked.
'Well.' She stopped for a moment. 'From behind he looked a bit like Philip Wilver. He's a friend of Alex's, and his doctor. The man had the same colour hair, and a navy-blue jacket like Philip. But I can't be sure it was him, Inspector. I only saw him for a second.'
'That's very helpful,' said Eliot. 'Do you think your husband saw him?'
'Ronald was working in the back garden all morning,' she said. 'He wouldn't have seen anything. I suppose he might have heard something if they'd gone out into Alex's garden, though. You'd better ask him.'
'We will,' replied Eliot. 'Now, we need to know more about Mr Forley. What kind of man was he?'
She looked into the distance and her eyes filled with tears.
'A very interesting man,' she said. 'And a very kind one. Sometimes too kind. He hated hurting people, and it made him rather weak.'
She seemed to be sorry she had said this, and went on very quickly, 'It's impossible to believe that anyone would want to hurt him.'
'You said yesterday that you didn't believe it was suicide,' said Eliot. 'What made you so sure?'
She looked away quickly. 'I didn't know what I was saying yesterday, Inspector. Of course it's possible that he killed himself. Anyone could commit suicide if the situation was difficult enough.'
'And was Mr Forley in a difficult situation?' asked Eliot with interest. Until now he had believed that Alex's life had been easy. Too easy, if Amanda was right.
'Well, I could see he had something on his mind that he wouldn't talk about,' she said.
'But he usually told me everything. He didn't keep secrets.'
'She's talking about him like a lover,' thought Eliot.
'Don't misunderstand me, Inspector,' she said quickly.
'Alex and I were very close. He was probably my best friend, but we didn't have a love affair. My husband had no worries about our relationship. He knew everything that happened between us.'
'I see,' said Eliot, not believing this at all. 'Now, you mentioned a gun last night. Can you tell me more about it.?'
'Did I?' she said, looking away. 'I was so shocked yesterday. I've forgotten what I said. But I do remember Ronald and Alex joking about one recently. It was after Alex had bought a valuable painting for his house. Ronald asked if he had ever thought about being robbed, and Alex said he'd better go out and buy a gun. Maybe that's what I was thinking about last night. But neither of them were serious, Inspector. Nothing ever happens in Blackheath.'
She looked as if she knew Eliot did not believe her. She was not a very good liar. 'Now, I understand Mr Forley had been worried about his health,' he went on. 'Could you tell me about it?'
'Oh, yes,' she said quickly, as if pleased to change the subject. 'He'd had a lot of headaches, and he took them very seriously. That was how his mother's illness started, Inspector. She died of a brain tumour, you see, and it wasn't pleasant. Alex was getting really worried.'
'And would you say that Mr Forley was a lazy man?' asked Eliot, remembering what Amanda Grant had said.
'Not at all, Inspector,' she answered. 'He didn't spend all his time doing business, if that's what you mean. But there are many other kinds of work. Alex loved music and books and paintings, and he gave a lot of time to them. Of course, some people would not consider that work, because it doesn't make any money.'
She looked at Eliot as if she was wondering whether he belonged to this group of people. 'What was his relationship with Miss Grant like?' he asked. 'Do you think they were happy together?'
She was quiet for a moment. Then she said, 'Amanda is a young woman of the world, Inspector. She wants to be successful and she couldn't see that Alex's values were different. She didn't always understand him. It caused problems between them.'
'What kind of problems?' asked Eliot.
'Alex wanted to marry her, but she couldn't make up her mind. She wanted him to take more interest in his business. It made Alex very unhappy.' She looked at Eliot sadly for a moment.
'She didn't realise how lucky she was,' she said. 'And now it's too late. Too late to change anything.'
She put her hand over her eyes to hide her tears.
مشارکت کنندگان در این صفحه
تا کنون فردی در بازسازی این صفحه مشارکت نداشته است.
🖊 شما نیز می‌توانید برای مشارکت در ترجمه‌ی این صفحه یا اصلاح متن انگلیسی، به این لینک مراجعه بفرمایید.