سرفصل های مهم
فصل 16
توضیح مختصر
زمان مطالعه

11 دقیقه

سطح

ساده
دانلود اپلیکیشن «زیبوک»
این فصل را می‌توانید به بهترین شکل و با امکانات عالی در اپلیکیشن «زیبوک» بخوانید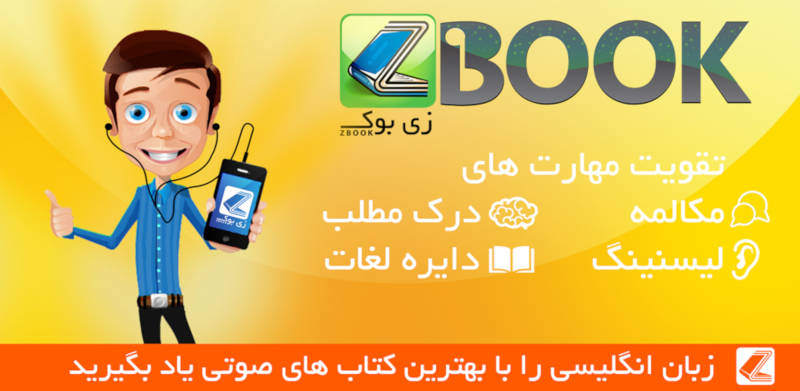 متن انگلیسی فصل
CHAPTER SIXTEEN
Jealousy
Eliot did not return the Crowthers' smiles when they opened the door. He knew they were not at all pleased to see him. Their politeness and gentleness were just a cover. They had been playing games with him from the beginning.
Without any introduction, he asked if Crowther had a gun. The man's face went white, and his wife sat down quickly, as if her legs had lost all their strength.
'And I'd like the truth this time,' said Eliot. 'We've wasted enough time already.'
'Yes, Inspector,' said Crowther. 'I've had a gun for years. It belonged to my father. He kept it to remember the war, and he also kept one bullet. When he died, I kept it to remember him. I suppose that was a stupid thing to do.'
'It was a crime if you had no licence for it,' said Eliot. 'May I see it, please?'
Ronald Crowther covered his face with his hands.
'I haven't got it, Inspector. Alex took it about three weeks ago. We were having friends to dinner, and someone started discussing the war. I'd drunk rather a lot, and stupidly told them about it. Alex loved old things, and of course he wanted to see it.
'Then he said it might be worth a lot of money. He asked if he could borrow it to have it valued. I couldn't see any harm in it, so I gave it to him. I told him there was a bullet inside, but he wasn't worried. He said he knew how to use guns. He'd been taught at school.'
Eliot could feel his anger rising inside him. What kind of world did these people think they were living in? Did they think they were above the law? 'And who else was at this dinner party?' asked Eliot.
But he felt he knew the answer before it came. The Crowthers, the Wilvers and Amanda Grant, the tight little circle that had surrounded Forley until he died. 'Why didn't you tell us this before?' he asked.
Ronald Crowther said he wished he had. But then he had suddenly realised that keeping a gun was against the law. He and his wife had decided that the best thing to do was to keep quiet.
'Mr Crowther, we'll have to ask you to come to the police station immediately,' said Eliot. 'We need to know if it was your gun which killed Mr Forley.'
The Crowthers looked at each other. They seemed frightened.
'And Mrs Crowther, could you tell us when you last saw Mr Forley?' Eliot asked.
She lifted her green eyes to his.
'As I told you, Inspector,' she answered, 'it was a week ago on Friday.'
'Could you think very carefully about that?' said Eliot. 'I don't need to,' she said. 'I remember very well.'
'Mrs Crowther,' said Eliot. 'I'll have to ask you to come to the station with us too. We need to question you again about the death of Alex Forley.'
'Me?' she said. 'You want to question me? But I thought. . .'
She stopped suddenly. Ronald Crowther had closed his eyes. He looked like a man in the middle of a bad dream.
Eliot told Bowen not to leave the couple alone together. He did not want to give them a chance to think of another story.
At the police station, they were taken to separate rooms. They both nodded when Eliot showed them the gun.
Ronald Crowther was looking tired and much older than when Eliot had first seen him, and his wife suddenly seemed middle-aged. Eliot decided to question her first. 'We have spoken to someone who says Mr Forley visited you last Wednesday afternoon,' he said.
'Have you? I suppose it was Mrs Brook,' she answered after a short silence. 'I forgot all about her.'
Perhaps people like Mrs Brook were not important enough for her to remember. Eliot wondered again what sort of person Alex Forley had been. How could a man be so close to two such different women as Catherine Crowther and Amanda Grant? 'Yes, it's true,' Catherine Crowther continued. 'Alex did come to see me then. We discussed something very private. Alex even asked me not to tell Ronald about it.'
'Nothing is private after a violent death,' said Eliot impatiently. 'As you should know very well.'
She was silent for a long time.
'Well, Alex had been having a secret relationship,' she said at last. 'I suppose you'd call it an affair, though he was very unhappy about it. It started one evening after a party, when Amanda was away and he was feeling lonely and unhappy. Of course, he immediately wished it hadn't happened. But the woman said she was in love with him, and he didn't know how to end it without hurting her. She was the wife of a friend of his. That's what made it so awful. And that's why I didn't tell you before.'
'Who was she?' asked Eliot.
'Lisa Wilver,' said Catherine Crowther, looking angry. 'Mrs Crowther, were you in love with Mr Forley?' asked Eliot. She looked at Eliot for a moment.
'Perhaps I was,' she answered. 'We were so close, but nothing ever happened, Inspector. I would never do anything to hurt Ronald. He has been so good to me.'
'And how did you feel when you heard about this affair?'
'Very angry. You've seen my latest painting, Inspector.
But it wasn't just jealousy. I thought Alex was so stupid. Lisa's not a very nice person, though he always believed the best of everybody. Her husband's crazy about her, but she doesn't care about him, or her son. She liked Alex because he had money. She thought she had got him, and she wasn't going to let him go. Alex wasn't strong enough to end it. And then, of course, he got so worried about his health.'
'What did you say to him about the affair?' asked Eliot.
'I told him he should finish it immediately,' she answered. 'I also told him how stupid I thought he had been.'
'And why didn't you tell us before about your last meeting with Mr Forley?'
'Oh, I don't really know, Inspector. It was silly of me.'
She really was not a good liar, Eliot thought again. He felt very impatient. What reason could she have for continuing to lie? He knew about the gun, about Alex's last visit and about his affair. And she'd even admitted her own jealousy. What else could she have to hide?
And then Eliot realised. She must be trying to protect her husband.
'Mrs Crowther,' he said, 'we know that your husband was nowhere near Mr Forley's house when he died.'
She stared at Eliot. She seemed unsure about whether to believe him. 'Somebody saw him when he was out walking,' he continued.
'Oh, thank God,' she said. 'I've been so afraid. I didn't know Ronald could be jealous until recently. But suddenly he started asking questions about my relationship with Alex. He couldn't stop talking about it. Alex hadn't spent much time with him lately because he was too worried about his own problems. But Ronald thought it had something to do with me. I don't know if Ronald was more jealous of Alex or of me, but it was very frightening.
'I didn't really believe he'd killed Alex. But he kept asking if Alex ever came to see me when he was out. I couldn't tell him about Wednesday's visit because Alex had made me promise not to. But I think perhaps Ronald saw him leaving the house. Anyway, Ronald could see I was very unhappy about something.
'I didn't want to make the situation worse by telling you about Alex's visit in front of him. Of course, there was nothing for him to be jealous about. Believe me, Inspector. Nothing ever happened between me and Alex.' Except, perhaps, in your mind, thought Eliot.
At last, he felt she was telling him the truth. As a strong woman, she was clearly not used to lying. But her guilt about her feelings for Forley had made her very confused. And it had wasted a lot of his time.
He watched Catherine and Ronald Crowther leave the police station together. They had obviously been living in fear for the last few days; each believing the other had killed Forley. He wondered how they would explain this when they got home.
'But if neither of them murdered Alex Forley, how did he die?' thought Eliot. 'At last we know what was worrying him so much recently. But surely his relationship with Lisa Wilver wasn't enough to make him kill himself.
'It's true we've now found two other people who possibly wanted him dead. Philip Wilver, if he knew about his wife's affair. And Lisa Wilver, if Forley had tried to finish it. But both of them were with other people that afternoon. There's no question about that. 'No. If someone had been with Forley on Friday afternoon, there was only one person it could.
مشارکت کنندگان در این صفحه
تا کنون فردی در بازسازی این صفحه مشارکت نداشته است.
🖊 شما نیز می‌توانید برای مشارکت در ترجمه‌ی این صفحه یا اصلاح متن انگلیسی، به این لینک مراجعه بفرمایید.