سرفصل های مهم
فصل 12
توضیح مختصر
زمان مطالعه

8 دقیقه

سطح

ساده
دانلود اپلیکیشن «زیبوک»
این فصل را می‌توانید به بهترین شکل و با امکانات عالی در اپلیکیشن «زیبوک» بخوانید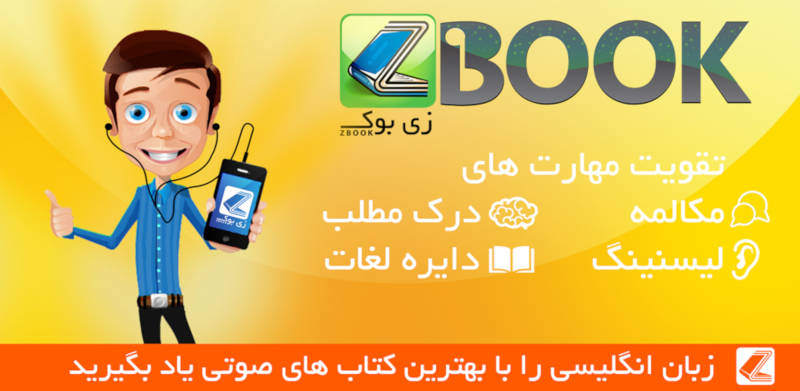 متن انگلیسی فصل
CHAPTER TWELVE
One kind of marriage
No-one spoke for a few seconds. From the next room they could hear Wilver's wife talking to the child. She sounded angry. The boy did not seem to be saying anything. 'Excuse me, Inspector,' said Wilver. 'I'd better get Sam. Lisa's finding him rather difficult at the moment. She's been badly affected by Alex's death. We all have.' He went out for a moment, and reappeared carrying his son. The boy was crying, his head pressed against his father's shoulder.
'It's all right, Sam,' said Wilver gently. 'Mummy's just a bit busy at the moment.'
'She's always busy,' Sam said. 'She never plays with me.'
'I'll take you to the park soon,' said his father. 'We'll have a game of football. But I must speak to these people first. Go upstairs and get ready, Sam. I think I saw the football in your bedroom this morning.' The boy stopped crying and went to the door.
'We'll be as quick as we can, sir,' said Eliot. 'Now, how long had you known Mr Forley?'
'Since university,' said Wilver. 'We met on our first day and found we had a lot in common. Both of us had a parent who died when we were very young. It seemed to bring us together. And when I met Lisa, she liked him too. That was very important. Are you married, Inspector?' Eliot said he was.
'So you'll understand what it's like,' Wilver continued.
'Alex came from a rich family, like Lisa, and that was important to her. She didn't seem to like my other friends, and eventually I stopped seeing them. Lisa was very unhappy when I started my medical studies. I had to work very hard, and she didn't see much of me. I couldn't expect her to spend time with people she didn't like. You know how it is, Inspector.'
'Of course,' said Eliot. But really he did not understand that kind of relationship. Sally and he had always accepted each other's friends. 'And when did you last see Mr Forley?' he asked.
'Friday,' said Wilver. 'When I phoned to give him his test results, he asked me to come round the next day. He said he wanted my advice about something. So I went to his house at about twelve o'clock. But when I got there, he'd changed his mind. He said it wasn't important any more, though he seemed a bit worried about something. I only stayed for a quick cup of coffee. Then I went back to the surgery for my lunchtime meeting.'
'Do you remember what time you left, sir?' asked Bowen.
'Around twenty past twelve,' said Wilver. 'But I couldn't help worrying about him after that. I phoned later to ask him to lunch today, but he wasn't there. I left a message on his answerphone. I expect you've heard it.' His face changed.
'Was he already dead by then, Inspector?' he asked.
'I'm afraid we don't yet know,' Eliot replied. 'Dr Wilver, was Mr Forley drinking wine when you were there?'
'Wine?' asked Wilver. 'No. Alex didn't drink very much. And he certainly never drank by himself.'
'Thank you, sir,' said Eliot. 'Now, there's just one more thing I'd like to ask. What kind of person was Mr Forley?'
Wilver looked at him for a moment.
'It's difficult to describe someone you know well,' he said. 'But I'll try. He was easy to talk to. You could tell him anything, and he'd always say the right thing. He was often serious, but he could be very funny, too. I'm going to miss him a lot.'
'And would you say he was a weak man, sir?' asked Eliot, remembering what Catherine Crowther had said.
The doctor did not answer immediately. He looked at the fireplace and seemed deep in thought for a moment.
'No more than the rest of us, Inspector,' he said at last.
He suddenly made himself smile as Sam came into the room, holding a football. The boy looked at Eliot and sat down on the carpet.
Just before they left, Eliot asked, 'By the way, sir. Can you think of anyone who might have wanted to hurt Mr Forley?'
'No,' said Wilver. 'Everyone loved Alex.'
He closed the front door. Through the window, Eliot saw Sam sitting on the floor, patiently waiting for his father. He could not remember Micky ever sitting so still at that age. For a moment he felt worried about the child. What kind of family life did he have?
'What did you think of him?' asked Eliot as soon as they were in the car.
'Well, he obviously loves his son,' said Bowen. 'But I wouldn't like to be in his shoes. Not with a wife like that. She's good-looking enough, but she obviously rules his life. And she doesn't seem to have much time for the kid.'
'But he must be stronger than he looks,' Eliot said. 'His wife couldn't stop him becoming a doctor. And it can't be easy being married while you're training. Of course, you can see why she wouldn't like it. Not just for the long hours. She's too interested in money, and new doctors don't earn very much.' He looked at Bowen for a moment.
'This should be a lesson for you,' he said. 'Be careful with the women you choose. And if they don't make you happy, get rid of them.'
Bowen looked embarrassed, and Eliot changed the subject.
'Forley was certainly popular,' he said. 'And not only with women. But I'd love to know what Wilver was thinking about when I asked if he was weak.'
'Yes,' said Bowen. 'He's hiding something from us too.'
'Well, at least we now know it was Wilver who visited Forley on Friday,' said Eliot. 'And we know that Forley wasn't really ill. That takes away one possible reason for suicide. So what else was he worried about?'
'And why was he drinking if he never drank alone?' Bowen asked. 'Maybe someone came to see him after Wilver had left. Someone who was going to sell him something, perhaps. That could be why he had all that money in the house. Maybe that person murdered him, and then washed the second wine glass.'
'It's possible,' said Eliot. 'But who wanted to murder him? Everyone seemed to like him so much. We'll have to talk to the neighbours again and see if anyone saw anything. Can you arrange that? And you'd better take Amanda Grant to look at his house. It didn't look as if anything was missing, but we ought to be sure. I've got a feeling that this case isn't going to be as easy as I thought at first.
مشارکت کنندگان در این صفحه
تا کنون فردی در بازسازی این صفحه مشارکت نداشته است.
🖊 شما نیز می‌توانید برای مشارکت در ترجمه‌ی این صفحه یا اصلاح متن انگلیسی، به این لینک مراجعه بفرمایید.