سرفصل های مهم
فصل 11
توضیح مختصر
زمان مطالعه

8 دقیقه

سطح

ساده
دانلود اپلیکیشن «زیبوک»
این فصل را می‌توانید به بهترین شکل و با امکانات عالی در اپلیکیشن «زیبوک» بخوانید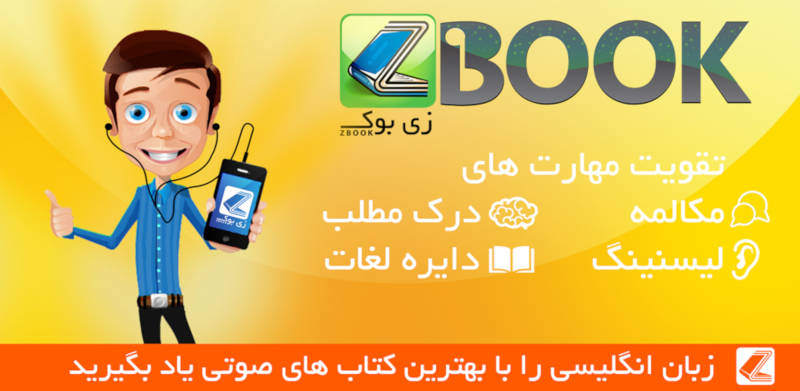 متن انگلیسی فصل
CHAPTER ELEVEN
Homes and families
At last he was home. Eliot took off his tie, poured himself a beer and rang Sally's parents' number. He half expected no-one to be at home, but Sally picked up the phone before the second ring. She sounded pleased to hear his voice. 'Hello Rod,' she said. 'Where have you been all day? I rang the station four times.'
'Blackheath and Greenwich mostly,' he replied. 'I've got a new murder, but I'm not getting very far with it. There's a dead man who everybody loved. And a lot of money in his house, but none of it stolen. It might have been suicide, but we won't know till Monday. Are you all right?'
'Yes, we've had a lovely day,' she said. 'It's a pity you had to stay in London. But you sound happier than you were on Friday.'
'Yes, I'm sorry I was in such a terrible mood,' Eliot said.
'How's Micky?'
'Having a great time. But he's missing you a lot. He can't stop talking about you. You'd better have a word with him.'
'Hello, Dad,' said Micky.
Eliot smiled as his son talked about the beach and tonight's firework show. He always got so much pleasure from life. Eliot was sorry not to be with him. But when he put the phone down, he realised he felt tired. The thought of a quiet evening in front of the television suddenly seemed very pleasant. Match of the Day would be enough excitement for this evening, if he could keep awake long enough to watch it.
He was pleased that Sally was not angry with him. In fact, she was never angry for long. But it did not stop Eliot feeling uncomfortable after arguments. There could always be a first time.
He made himself some food, went into the sitting room and turned on the news. The government was in trouble again. Eliot tried to listen to the details through the sounds of fireworks exploding outside. But he was too tired to be very interested.
He fell asleep in the middle of the Saturday night hospital drama. But the shouting of football fans woke him up after two hours. West Ham had just scored the winning goal, three minutes from the end. Eliot smiled as he turned off the television.
Next morning the weather had changed. It was the first day of winter.
When he arrived at the office, Bowen was already there.
Eliot thought he had not looked so happy for months.
'Morning, Bowen. Did you have a good evening?' he asked.
'Well, I thought Forley's diary might help us, sir,' he said. 'So I took it home to look at. He obviously didn't want anyone else to understand it. It's written in Greek and Latin mixed together, but I think I'm just beginning to see how it works. It will take a bit of time, though, before I can read it.'
'Education is a wonderful thing,' said Eliot. But he himself had joined the police as soon as he left school. And he did not think a university education would have helped him very much. Reading had never been important to him. He preferred learning from experience.
But he was pleased with the younger man. Bowen was always a fast worker, and now he had an extra interest in the case. The sooner they finished it, the sooner he could try his luck with Linda Scott. Eliot hoped his feelings for her would not affect his judgement. 'Well, we'd better go and see Philip Wilver,' said Eliot. 'Let's hope he's at home.'
'Most people are on Sunday morning,' said Bowen. 'Except policemen.' Pepys Road was a beautiful street very near Eliot's own house. The houses were large, with big rooms and high ceilings. Many had been separated into flats, but Number 54 was still a single house. Eliot had sometimes looked in through the lighted windows on winter evenings. It always looked inviting with its beautiful fireplace and the large mirror on the wall above it.
Eliot was sad to see the roses in the front garden were turning brown, probably because of last night's cold weather, he thought. They would soon be dead. He knew he would find the same in his own garden, when he had time to look.
Bowen rang the doorbell while Eliot looked through the window, blowing on his hands to keep them warm. A man and a young boy were sitting together on a sofa. They were looking at a picture book. Eliot was disappointed to see that no-one had lit the fire. The door was opened by a tall dark-haired woman with a cigarette in her hand. She looked pale and stressed. She stared at them for a few seconds without speaking. It was as if she didn't see them. 'Yes?' she said eventually.
'We'd like to speak to Philip Wilver,' said Eliot after he had introduced them. 'Is he at home?'
She went inside and called, 'Philip! It's the police.'
A few seconds later, the man from the sofa appeared. He was tall and good-looking with short dark hair and glasses. He looked nervous, like his wife, but seemed more in control. The young boy was with him, holding on to his leg and staring at the policemen with wide eyes. Eliot thought he must be about five years old.
'I'm Philip Wilver,' said the man. 'I'm sorry my wife kept you waiting outside. Please come in.'
They went into the room Eliot had seen from the outside. It was surprisingly untidy.
Papers and magazines lay on the floor next to unwashed cups and ashtrays full of cigarette ends. But this did not hide the fact that it was a beautiful room.
'I'm sorry about the mess,' said Wilver. 'Some friends came over yesterday morning and gave us some terrible news. A friend of ours has died suddenly.'
He looked at them sadly.
'I suppose that's why you've come,' he said.
'I'm afraid so, sir,' said Eliot.
Wilver put his hand on the boy's shoulder.
'Go and find your mother, Sam,' he said. 'She's in the back room.'
The child got up slowly and went out. He did not say a word.
'He's very unhappy about Alex,' said his father. 'Alex was very good with kids. Sam really loved him. Have you found out what happened to him, Inspector?'
'Not yet, sir,' said Eliot. 'But we're hoping you may be able to help us. We understand you knew him quite well. You were also his doctor, weren't you?'
'Only for a few months, Inspector,' said Wilver. 'I knew him better as a friend.'
'We've heard he was ill,' said Eliot. 'Is this true?'
'Not really,' replied Wilver. 'Though for a time he thought he was. He'd been having a lot of headaches and thought they might be serious. But I knew they weren't. He even persuaded me to arrange some tests at Guy's Hospital. A complete waste of money. But that was all I could do to stop him worrying.'
'When are you expecting the results?' asked Eliot.
'Oh, they arrived this week. Of course they showed nothing. He probably just needed a new pair of glasses.'
He turned away again. 'Poor Alex,' he said.
مشارکت کنندگان در این صفحه
تا کنون فردی در بازسازی این صفحه مشارکت نداشته است.
🖊 شما نیز می‌توانید برای مشارکت در ترجمه‌ی این صفحه یا اصلاح متن انگلیسی، به این لینک مراجعه بفرمایید.