سرفصل های مهم
فصل 02
توضیح مختصر
زمان مطالعه

8 دقیقه

سطح

ساده
دانلود اپلیکیشن «زیبوک»
این فصل را می‌توانید به بهترین شکل و با امکانات عالی در اپلیکیشن «زیبوک» بخوانید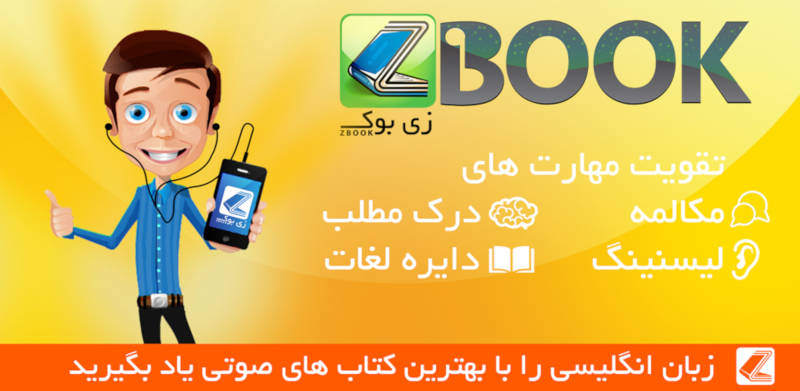 متن انگلیسی فصل
CHAPTER TWO
The colour of death
The car went forward a few metres, and then stopped again. At first Bowen had switched on the blue light and siren so that other drivers would let them pass. But there was no space for them to get through, and they had almost caused two accidents. They were nearly in Blackheath now. The rain had stopped but the traffic seemed to be getting worse.
Blackheath Village is one of the prettiest and greenest parts of south east London. Its narrow streets are on a hill with pleasant views, unusual houses and many restaurants. Large areas of grass separate the village from the main road. Here children play and lovers wander, and families walk with their dogs.
Tomorrow night there would be crowds, as it was November 5, Guy Fawkes Day. Thousands of people would come to the Blackheath firework show if they weren't having parties in their own gardens. Some of these parties seemed to have started already. The sky was full of the sounds and colours of fireworks exploding above their heads. Eliot thought about his son with a sudden pain. Micky would be so excited tomorrow. Eliot would have loved to bring him here. He made himself think about his work instead.
'What do you know about this death?' he asked Bowen.
'Not much, sir. It's a white man in his thirties.'
'I suppose we'll find out more when we arrive. If we ever do arrive, Bowen,' added Eliot impatiently.
'Sorry, sir. I'm doing my best,' said Bowen.
Eliot wondered how Bowen would feel about seeing the dead body. It was never easy, even for himself after all these years, though he had become much harder. Bowen was twenty-eight, ten years younger than Eliot, and had worked with him since first joining the police. His parents were rich and he had been to Cambridge University.
This had worried Eliot at first. But Bowen was honest and intelligent and a good policeman. Eliot now had a high opinion of him, though he did not often show it. But there was one thing about Bowen which Eliot could not understand: he was always falling in love with the wrong women. They were either married, or not interested in him, or totally crazy. Recently he had started asking Eliot for advice when they were in the car together.
'All that education, and he can't get a girlfriend. What a waste!' Eliot thought. 'And he's not bad looking, with those dark eyes and all that black curly hair.' Eliot knew how lucky he was to be happily married himself. He was sorry for Bowen and angry with himself for arguing with Susan that morning. He wished she had been there when he phoned.
At last they turned off the main road and stopped outside a small but beautiful eighteenth century house at the end of a quiet street. Lights were shining from all the windows. Eliot got out and stretched his legs. Normally he would have looked forward to seeing the inside of such a lovely building.
A young policeman opened the door. He looked pale, and seemed very pleased to see them.
'Evening, sir. Evening, sir,' he said, looking at each of them. 'My name's Drewitt. The, er, body's through here.'
They followed him through a hall with a deep red Persian carpet, past some beautiful wooden stairs and into a sitting room at the back. A fire was burning in the fireplace, and lamps on low tables threw a warm light over the curtains and walls and antique furniture. An open piano stood by the window, with music on it and a half filled glass of red wine.
Eliot's attention was caught by a dark shape on the wall beside one of the armchairs. It was the same colour as the carpet in the hall. At first it seemed the only ugly thing in the room. But then Eliot looked down at the chair. He quickly looked away again. It was a man's body. But he only knew it was a man from its shape and the clothes it wore. Not enough of the face remained to show what sex it had been. It sat in a chair with its back to the window. A gun lay beside it on the floor.
Eliot made himself look again. The hands were long, with thin, well-shaped fingers. Piano-playing hands. There was a thick gold ring on the third finger of the right hand. So he wasn't married, though he could be divorced. His clothes looked expensive, as you would expect in a house like this.
In the few seconds it took for these thoughts to cross Eliot's mind, Bowen had taken out his notebook and started questioning Drewitt.
'Bowen's becoming as hard as me,' Eliot thought. 'Not like young Drewitt there. He's as white as a sheet.'
'Any idea who he is?' Bowen asked Drewitt.
Drewitt was obviously having difficulty speaking. 'Well, sir,' he said at last, 'the house belongs to a Mr Alex Forley. His neighbours called us. Mr and Mrs Crowther. They live next door. He normally had tea with them on Fridays, and they got worried when he didn't come this afternoon as he'd been feeling ill. He didn't answer his doorbell, so they got into the back garden and saw him through the window. The doctor's already been and gone, sir.'
'Yes,' said Bowen. 'He wouldn't have needed to stay long. Anyone can see the man's dead.'
'We'll have a word with the Crowthers later,' Eliot said. 'I'd better wait here till the pathologist arrives. Bowen, why don't you talk to the other neighbours. See if they can tell us anything interesting.'
There was a ring at the doorbell. Two more policemen came in and started taking photographs of the dead body, but it was another half hour before the pathologist arrived. He was a short fat cheerful man, who looked as if nothing could annoy him.
'Hello, Eliot. Good to see you again. Sorry it's taken me so long to get here. The traffic's awful. I expect it's all these Guy Fawkes Night parties. I don't see why they can't wait till tomorrow. But still, there's a bright side to everything. I managed to hear all of Mahler's Eighth Symphony on the way here. A great recording. Life's too short to worry. Don't you agree, Eliot?' Eliot did not answer.
'I'm sure he'd agree with me, if he could,' the pathologist said cheerfully, pointing to the body on the chair. 'Unless of course, it was suicide. Well, I'd better take a look at him. I don't expect you want to stay here all night chatting.' He opened his bag, and Eliot decided to go outside.
مشارکت کنندگان در این صفحه
تا کنون فردی در بازسازی این صفحه مشارکت نداشته است.
🖊 شما نیز می‌توانید برای مشارکت در ترجمه‌ی این صفحه یا اصلاح متن انگلیسی، به این لینک مراجعه بفرمایید.