سرفصل های مهم
فصل 18
توضیح مختصر
زمان مطالعه

8 دقیقه

سطح

ساده
دانلود اپلیکیشن «زیبوک»
این فصل را می‌توانید به بهترین شکل و با امکانات عالی در اپلیکیشن «زیبوک» بخوانید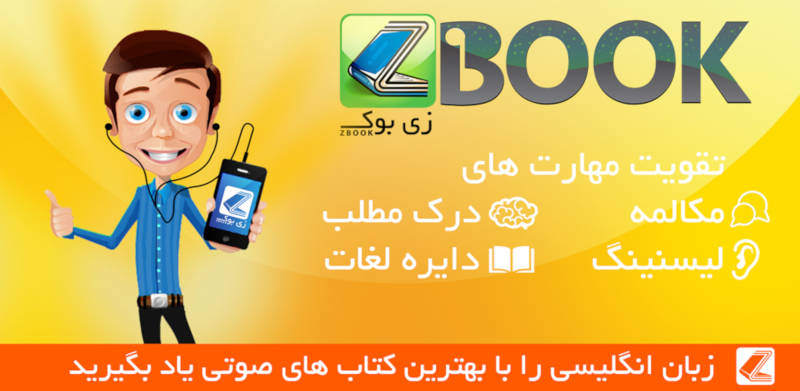 متن انگلیسی فصل
CHAPTER EIGHTEEN
The truth at last
'But why have you brought me here?' asked Dr Wilver. 'I'm a very busy man.'
Eliot had chosen the biggest and smartest of the interview rooms. It had just been painted and the furniture was new. He wanted Wilver to feel relaxed.
'Oh, we just need a little more information,' said Eliot. 'It's completely routine. And we'd like to record this interview. You don't mind, do you, sir?'
Wilver shook his head and Eliot switched on the cassette machine.
'Now, could you tell us again about your last meeting with Mr Forley?' he asked.
Wilver repeated what he had told them the last time they had seen him. At first he seemed nervous, as if he was waiting for Eliot to speak. But he soon began to relax. Eliot listened carefully and nodded from time to time.
'Thank you, sir,' he said politely, after Wilver had finished. 'And now, would you tell us again where you were on the afternoon when he died? This is just routine, of course. We have to ask everybody.' Wilver relaxed even more.
'Yes, of course, though I did tell Detective Constable Bowen yesterday. I was in the surgery all afternoon. Plenty of people saw me. I'm surprised you haven't asked them, Inspector. But perhaps you've been busy too.'
He smiled at Eliot. But the smile began to disappear after Eliot's next question. 'Dr Wilver, when did you give Mr Forley his test results?'
'As I told you, I phoned him on Thursday evening. You can check with the phone company.'
'And when did you receive them from the hospital, sir?' asked Eliot. Dr Wilver looked away.
'Probably on Thursday morning,' he said. 'But it's difficult to remember exactly.'
'Even when the patient is a good friend who is seriously worried about them?' asked Eliot.
'I'm afraid so, Inspector. We get so many test results,' said Wilver. A line of sweat appeared on his forehead.
'Well, let me help your memory,' he said. 'The hospital phoned to give you the results on Monday morning. Now, could you tell us why you waited so long to pass them on to Mr Forley?'
The doctor dried his forehead with a handkerchief.
'It just escaped my memory,' he said. 'I was very busy all last week.'
'But not too busy to go and see Mr Forley on Friday. No, I don't believe that. I think you had a very good reason for keeping the results secret, Dr Wilver.'
'What can you possibly mean?' asked the doctor.
'I think you know what I mean,' said Eliot. 'When you phoned Mr Forley on Thursday, I don't think you gave him his test results. I think you told him you needed some money and wanted to sell something. That's why he took so much cash home. Then when you went to see him on Friday, you lied about his results. You told him he had a brain tumour. You knew that he was planning to kill himself if the test showed he had one. He'd discussed it with you. And you knew he had Crowther's gun.'
'I don't know what you're talking about,' said Wilver. 'Alex never discussed killing himself with me. If he had, I would have told him not to. I'm a doctor, and I was his friend. What reason would I have had? You've been watching too much television, Inspector.'
'The reason was your wife, Lisa,' said Eliot. 'You knew she was having an affair with Mr Forley. And you knew she wanted to leave you for him. You couldn't allow that, could you, sir? We have Mr Forley's diary. We know all about the affair, and we know he told you about his plans to kill himself. ' At the mention of the diary, all the blood seemed to leave Wilver's face. He put his head in his hands. There was a long silence. When he started to speak, Eliot and Bowen had to move forward to hear what he was saying.
'Alex never had to fight for anything,' he said. 'He had everything he wanted. But he couldn't take Lisa away. I wouldn't let Sam grow up without a mother, as I had to. I've worked so hard for what I've got. I wouldn't let anyone take it away from me. You were right, Inspector. Alex was weak. I knew he couldn't live with a brain tumour. So I made him think he might have one. He didn't realise it was my suggestion. I even persuaded him to clean the gun so there were no fingerprints on it. It was so easy. Much too easy.'
He looked at Eliot for a moment.
''The funny thing is that Lisa's left me anyway,' he said with a sound that was almost like a laugh.
'What did you tell him you wanted to sell, Doctor?' Eliot asked quietly. 'The mirror in my sitting room. It's the nicest thing I own. He looked at Eliot for a moment.
'I didn't think you'd realise, Inspector,' he said with a small smile. 'You didn't seem especially intelligent.' Eliot did not reply.
Before he was taken to the cells, Wilver asked one more question.
'What's Sam going to do now?' he said. But he did not seem to expect an answer.
Eliot felt very tired. He was glad the case was over. Except for Amanda Grant, he had seen enough of Forley's friends. The interview had left a very unpleasant taste in his mouth. Men like Wilver believed they could control everything. How could he seriously believe that Forley's death would solve his son's problems? Especially as Sam had loved Forley so much. Eliot felt very sorry for the boy. He knew that Wilver had really been thinking of himself. Love can be so blind, he thought.
He looked across the room. Bowen's head was bent over his notes, his dark curly hair hiding the black circles under his eyes. He had spent all night finishing Forley's diary. Eliot smiled to himself. He wondered how long it would be before Bowen phoned Linda Scott. Would she be free, and would she be interested in him? This time maybe he would be lucky. Eliot hoped so. But in life you could never be sure of anything.
مشارکت کنندگان در این صفحه
تا کنون فردی در بازسازی این صفحه مشارکت نداشته است.
🖊 شما نیز می‌توانید برای مشارکت در ترجمه‌ی این صفحه یا اصلاح متن انگلیسی، به این لینک مراجعه بفرمایید.