سرفصل های مهم
فصل 15
توضیح مختصر
زمان مطالعه

7 دقیقه

سطح

ساده
دانلود اپلیکیشن «زیبوک»
این فصل را می‌توانید به بهترین شکل و با امکانات عالی در اپلیکیشن «زیبوک» بخوانید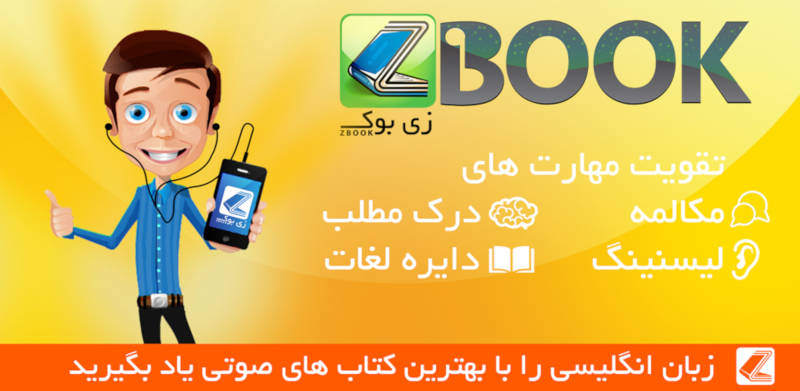 متن انگلیسی فصل
CHAPTER FIFTEEN
Uncovering lies
'Sorry, sir,' said Bowen. 'But I thought you'd want to hear this as soon as possible. It seems that Forley had a cleaning lady, a Mrs Brook. She went to his house this morning, and got angry when they wouldn't let her in. Mondays and Thursdays were the days she worked for him. And she worked for the Crowthers on Wednesdays.
'Anyway, she's given us some very interesting information. It seems that Forley went to see Catherine Crowther on Wednesday afternoon, when Ronald was out.'
'That is interesting,' said Eliot. 'Mrs Crowther told us she hadn't seen him for a week.
What did Mrs Brook say about the visit?'
'Apparently, Forley was there for about an hour,' Bowen replied. 'The sitting room door was closed, so she couldn't hear anything. But when they came out, Mrs Crowther was as white as a sheet, and Forley looked very uncomfortable.'
'I wonder what Catherine Crowther will have to say about that,' said Eliot.
'But that's not all, sir,' continued Bowen. 'Mrs Brook said that Crowther had an old gun.
Apparently, it had belonged to his father. She came into the room once when he was cleaning it. He quickly put it back into a drawer in his desk, but not before she had seen it. She said she could never go into the sitting room again without wondering if it was still there.'
'He kept it in a desk?' said Eliot. 'That was stupid. And I don't suppose he had a licence for it. Well, that gives us something to think about. What about the fingerprints? Have you had any luck with them?'
'Well, sir,' said Bowen. 'There were four sets of fresh fingerprints found in the house besides Forley's.'
'So, all we have to do is find out whose fingerprints they are. Our suspects are the Crowthers, the Wilvers, Amanda Grant and Mrs Brook. Can we be sure about what any of them were doing on Friday afternoon?'
'Well, we know Mrs Brook spent the day with her sister. And Wilver was in the surgery from twelve forty-five to six o'clock,' said Bowen. 'He had two meetings, and then he saw patients. He didn't have a free moment. And his wife was having lunch with a friend in Greenwich. She left at three-fifteen to pick up her son from school.'
'What about the other three?' asked Eliot.
'We haven't been able to check their stories,' said Bowen.
'Catherine Crowther was alone at home. Ronald was out walking, but he doesn't remember seeing anybody. And Amanda Grant went straight to her house when she got back.
'But there's something else, sir,' he continued. '1 looked at a few more pages of Forley's diary while 1 was waiting at the surgery, and I found something very interesting. It seems Alex Forley wasn't the golden boy everybody thinks he was. He was having a secret love affair.'
'With Catherine Crowther?' asked Eliot.
'I'm afraid I can't tell you that,' said Bowen. 'He changed everyone's names.'
'Well, 1 think we'd better go and have a look at Ronald's gun, don't you?' said Eliot. He stood up, leaving his beer half drunk. The students were still sitting at the other end of the bar. They would probably stay all afternoon if the barman let them. It was much warmer in the pub than in the rooms which they rented.
Eliot felt some excitement as he rang the Crowthers' bell. The pieces seemed to be coming together. With any luck the case would be over by the evening. But neither of the Crowthers were at home.
'I suppose he's gone for his usual walk,' said Eliot. 'But I wonder where she can be. I thought she'd be painting in her room.'
He looked up at the window. Was it his imagination, or did he see someone moving quickly away from the window? He rang the bell again, this time for at least five seconds. But again there was no reply.
'Let's wait in that pub where we went on Saturday,' he said. 'At least it's warm in there, and I can have the second half of my lunch.'
Today the pub was much less crowded, and they easily found a seat. Eliot looked outside, and at first forgot that Saturday had been Guy Fawkes Night. There was no fence and there were no fireworks. People were walking about as usual, and the only sign of the bonfire was a dark shape on the ground.
Suddenly, he saw a tall man in a dark coat on the other side of the grass. Eliot thought he recognised him.
'I think that's Ronald Crowther,' he said. 'Don't you, Bowen?'
But the barman, who was bringing Eliot a sandwich, answered instead.
'Yes, that's Mr Crowther, sir,' he said. 'He's always here at this time, in rain or sunshine.
He comes at three o'clock and goes at four. Regular as a clock. Most people would find it boring walking up and down the same piece of grass, never talking to anyone. Bur he doesn't seem to mind. People are strange.'
'I don't suppose you noticed him here on Friday,' said Eliot.
'Friday?' the barman said. 'Of course I did. I see him every day. At first I thought he was late, but it was my watch that was fast. Like I said, you can tell the time from his coming and going.'
As Eliot finished his sandwich, he saw Crowther turn back to his house. He checked his watch. Exactly four o'clock. The barman had been telling the truth. So Crowther had been out for a walk when Forley died.
But the policemen followed him back to his house anyway. Ronald Crowther could not be the murderer, but he and his wife still had a lot of questions to answer.
مشارکت کنندگان در این صفحه
تا کنون فردی در بازسازی این صفحه مشارکت نداشته است.
🖊 شما نیز می‌توانید برای مشارکت در ترجمه‌ی این صفحه یا اصلاح متن انگلیسی، به این لینک مراجعه بفرمایید.