سرفصل های مهم
فصل 10
توضیح مختصر
زمان مطالعه

12 دقیقه

سطح

ساده
دانلود اپلیکیشن «زیبوک»
این فصل را می‌توانید به بهترین شکل و با امکانات عالی در اپلیکیشن «زیبوک» بخوانید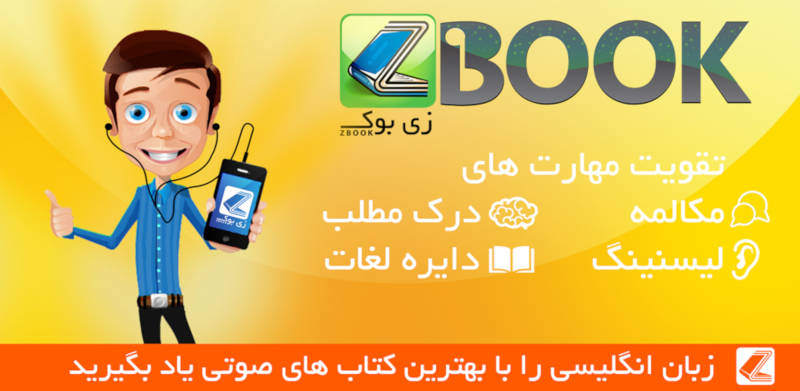 متن انگلیسی فصل
CHAPTER TEN
Pictures from the past
'Hello, Gran. How are you feeling this morning?'
Cindy put a mug of tea down on her grandmother's bedside table.
'Here's your tea. You'd better drink it while it's still hot.'
'I'm not feeling too good today.'
'Oh, why's that then?'
'I'm thinking too much.'
'What are you thinking about, Gran?'
'My feet.'
'Your feet?'
'Yes, my feet. They make me think. And I keep forgetting things. But my blood's better now, so they say.'
'Who says, Gran?'
'Oh, you know, that nice young doctor.'
Cindy gave up trying to guess who her grandmother was talking about. Maybe this doctor was someone left over from a dream?
'Well, that's good anyway, the blood I mean,' said Cindy as she smoothed the bed sheets.
'But there's a lot of things I want to do, but I can't.'
There was a pause.
'I don't know where the pots and pans are, that's the trouble.'
'I expect they're in the kitchen where they belong,' said Cindy.
'What kitchen?' asked her grandmother. 'I don't remember any kitchen. Where is it?'
'It's downstairs, of course,' said Cindy.
'Whose house is this anyway? I don't think I've been here before.'
'It's your house, Gran. It's where you've lived for the past forty years.'
'Oh, is it?' she asked and drank her tea.
Cindy suddenly started to giggle uncontrollably.
'Oh, Gran, sometimes you're really funny, you know.'
'Well, at least I make you laugh. It's better than crying. I can tell you that.'
Then, all at once, she put her mug of tea back on the table, and knocked it over. Sarah was obviously in pain.
'Gran, are you OK?'
'No.'
'Is there any pain?'
'No. It's just the didgery.' She moved uncomfortably on the pillows.
But Cindy couldn't stop giggling again at the 'didgery'. She'd never heard the word before, and it sounded so funny, in spite of the situation her gran was in. The 'didgery'. Her gran had just added a new and original word to the English language.
'Here, Gran, let me lift you up a bit. You'll be more comfortable.'
'Ow! Don't you hurt me! Who are you anyway? Where's that nice taxi lady?'
'It's OK, Gran. Just rest for a minute. I'll get your pills for you. Just lie back and relax.'
Sarah lay back, obviously more comfortable. As Cindy left the room, she went back to sleep. When Cindy returned with the pills she was already fast asleep, snoring loudly with her mouth wide open, her hands moving nervously on the sheets as if she was trying to find something. Then, quite suddenly, she sat up, opened her eyes, and asked, 'Is this where we all get off?'
'Get off what?' thought Cindy. 'Does she think she's on a bus? Or does she mean this is where she gets off the journey office?'
She felt a wave of sadness and sympathy for the human ruin her grandmother had become. She began to cry, quietly at first, then sobbing uncontrollably. Sarah didn't seem to notice her tears.
'Come on then. I'm not going to sit here all day! Let's get on with it!'
Cindy dried her eyes. She helped her grandmother into the bathroom, helped her wash and dress. Then she supported the old lady downstairs to the kitchen.
Cindy thought, 'And this is only the beginning of the day! What will the rest be like?'
She sat Sarah at the table and made her some breakfast.
'Don't ask me what they're saying about me,' said Sarah. 'I don't know. And they keep on asking me all those questions, and I can't answer. I don't know the answers.' Her voice sounded frightened again.
'Never mind, Gran. Just have some breakfast, OK? Look, some nice croissants with your favourite jam.'
---
After she moved in to stay with Sarah, Cindy gradually got used to her new routine: helping her grandmother to wash and dress, changing the sheets when she wet the bed, getting her meals, sitting with her when she wasn't asleep, putting her to bed at night.
And she also somehow got used to the strange, illogical conversations she had with the old lady. Sarah would suddenly say things that seemed to come from nowhere. And she seemed to believe that 'they' were watching her and asking her questions which she couldn't answer.
Occasionally, she would say something that was connected to a childhood memory. At other times, things she said seemed unconnected to anything. It was tiring for Cindy to try to make sense of what Sarah said. Yet sometimes she could be so funny that Cindy just couldn't help laughing.
People say that children often get along better with their grandparents than with their parents. Cindy had certainly had a stormy, and sometimes unhappy, relationship with her own mother. Now she began to feel herself growing fond of this strange old woman who was her grandmother.
One afternoon, as she was tidying one of the cupboards, Cindy found an old photograph album. She looked through the pages. Most of them were family pictures, faded and yellow with age, their corners turning up at the edges like autumn leaves. Cindy could recognise some of her relatives: her grandfather and grandmother when they were young; her mother Jan as a child, and as a teenager; her Aunt Kate too.
But there were even older photos, almost brown now and very faint. They were like ghosts, these men and women in Victorian clothes standing stiffly for formal photographs, children in old-fashioned school uniforms - all of them staring at the camera like people from another world. 'The past is another country' Cindy remembered reading somewhere. How true it was.
'What are you doing in these?' came Sarah's voice.
'I'm just looking at some of your old photos, Gran. That's all.'
'Here. Bring them over here. I want to have a look.'
Cindy took the album and sat next to Sarah on the sofa.
'Look, Gran,' she said.
Sarah began to turn the pages slowly. Then she stopped and pointed at one of the photos.
'My mum and dad,' she said. In the photograph was a young couple. The young woman was wearing clothes fashionable in the 1920s. The man was also fashionably dressed. He had a sad, sad smile.
Sarah said again, 'My mum and dad. Have you seen them anywhere?'
Cindy didn't answer the question. Instead, she pointed to another photo. This one showed a very young couple standing either side of a table with a pot plant on it. The man was wearing a soldier's uniform. The woman looked young enough to be a schoolgirl.
"That's my mum and dad,' repeated Sarah again. This time she sounded really excited. '1914. First World War. They were engaged to be married. My dad went to the war. He went to the Great War.'
She found another photo. This was a wedding photo. It had the date underneath it: '20 December 1918'. Again Sarah pointed, and once more said excitedly, 'My mum and dad. It's their wedding. But I wasn't there.'
'I should hope not,' said Cindy with a smile.
'My dad was lucky. He came back. But he had something wrong with him. They called it shell shock. He couldn't work properly after that. My poor dad.'
Cindy pointed at another photo: a woman with a baby.
"That's my mum… And my little brother Tom,' said Sarah.
'You had a brother?' asked Cindy, 'I didn't know that.'
'He died when he was one,' said Sarah. 'Died of flu.'
'When were you born, Gran?' asked Cindy. 'Is this you?' She pointed to another baby picture.
'That's me. That's me,' said Sarah. 'Born in 1924. 20th of May, 1924. That's my birthday. Mustn't forget my birthday. Name: Sarah Morton. Address: 11 Spring Grove, Lewisham, South London. Always remember your address, my mum said. In case you get lost and then you can tell the policeman.'
Cindy realised that, somehow, the old photos had opened a window into Sarah's memory. She had spoken sensibly for once. Cindy now felt sure that something of her grandmother remained. Somewhere inside that old, weak body, there was still a real person. But only just. And only sometimes.
By the time Jan arrived, a few minutes later, the window into Sarah's memory had already closed.
Sarah looked at Jan and said to Cindy, 'Who's that?'
'It's your daughter, Jan,' said Cindy.
'What's she come here for?' said Sarah.
'She's come to see you, Gran.'
'Well, she'd better have a good look then, hadn't she?' said Sarah loudly.
Both Jan and Cindy exploded in laughter.
مشارکت کنندگان در این صفحه
تا کنون فردی در بازسازی این صفحه مشارکت نداشته است.
🖊 شما نیز می‌توانید برای مشارکت در ترجمه‌ی این صفحه یا اصلاح متن انگلیسی، به این لینک مراجعه بفرمایید.