سرفصل های مهم
فصل 12
توضیح مختصر
زمان مطالعه

11 دقیقه

سطح

ساده
دانلود اپلیکیشن «زیبوک»
این فصل را می‌توانید به بهترین شکل و با امکانات عالی در اپلیکیشن «زیبوک» بخوانید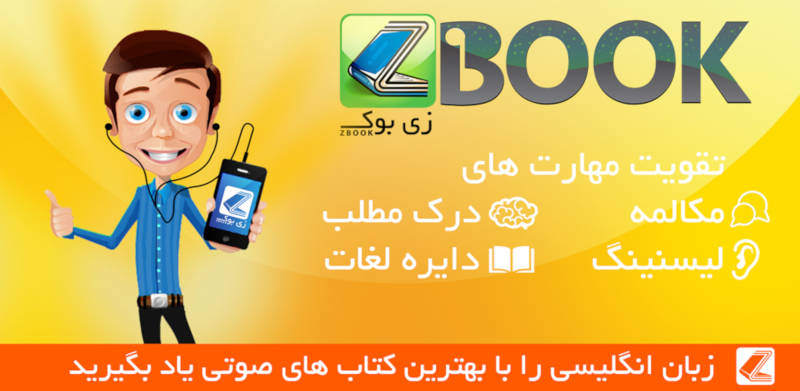 متن انگلیسی فصل
CHAPTER TWELVE
Planning an outing
A week had gone by, and it was Sunday again. Jan was sitting with Cindy in Sarah's kitchen after lunch. Sarah was asleep upstairs.
'How are you getting on then?' asked Jan.
'Well, I think it's the most tiring thing I've ever done. You know what Gran's like. One minute she knows who you are. The next minute she doesn't recognise you. And she swings between saying all those crazy things with no connection to anything, and moments when she says something totally sensible. Of course, there are still times when I feel like killing her. But I'm getting to like her a lot, actually. And sometimes she says things that make me fall about laughing. She's so funny. I told you about the "didgery", didn't I? Well, every so often she comes out with something like that. Last night I was trying to help her into bed. All of a sudden, she says, "Hey! None of that frooky-pooky here!" I mean, what can you do? All you can do is laugh.'
'It sounds as if you're managing, anyway. I can't tell you how grateful I am, Cindy. If you hadn't helped me out, I couldn't have taken the job.'
'How are you getting on there?' asked Cindy. 'What's it like, now that you've settled in a bit?'
'Oh, it's great. Everyone's very friendly and the work's really interesting. And my boss is nice and very good- looking too. I think he likes me - well, you know, fancies me. I must say, I wouldn't mind that either!'
'Oh, come on, Mum.'
'Just joking. Well anyway, he's started to pass on really interesting jobs to me now. He seems to trust me to meet clients and all that. No, it's really good-'
'I'm so glad, Mum. I really am.'
There was a pause. Then Jan got up to put the kettle on for coffee.
'I'm sorry I've been so busy with my new job that I haven't had time to help out with your grandmother. I'll stay with her tonight though, if you want a break. And I can be with her the whole of next weekend, if you like. It's her birthday on Sunday.'
"That's OK, Mum,' said Cindy.
'I don't mind. I don't feel like going out tonight anyway. But it might be nice to get out next weekend. Thanks. But if it's her birthday, I might stay around anyway.'
Jan made coffee, real coffee this time! Thinking of the coffee reminded her of Kate. She sighed.
'Of course, we can't go on like this for ever. I haven't spoken to Kate since she brought your grandmother back and dumped her on us again. I can't bear the idea of phoning her. She makes me feel sick. She's so selfish. But some time or other we're going to have to face it again. After all, you can't be expected to spend the rest of your life looking after your old grandmother.'
'More like the rest of her life,' said Cindy. 'I don't think she'll live longer than me, do you?'
'You know what I mean,' said Jan.
'Yes, I do. And anyway, it's time I got myself a proper job too.'
Jan said nothing, yet she could hardly believe her ears. Cindy was talking about a 'proper job'? She'd been a dropout since school. She'd never had a proper job at all. She'd wasted the last ten years. She'd been on drugs, slept rough on the streets in London, been involved with some criminal characters, had an abortion when one of them made her pregnant… everything you could think of. But it seemed as if she might be changing… Jan hardly dared to hope it was so.
Cindy went on, 'I think it may be because of Gran, in a way. I mean she makes me think. Look at her. The poor old thing is all burnt out even if she does show the occasional spark of life. I don't want to end up like her, or if I do, I want to make something of my life first.'
'Well, if you're going to get a proper job, you'll need to get some qualifications first. Have you got any idea what you want to do?'
'I could always be a barmaid, I suppose. Just joking, Mum, just joking. No, I'm not sure. But maybe something to do with looking after people. I'm not keen on nursing though, not after looking after Gran! Maybe something like physiotherapy or maybe chiropody or whatever they call it these days - you know, looking after people's feet and all that… I don't really know though. What do you think?'
Jan thought for a moment. 'I'll ask around if you like. I can check it out on the internet at work maybe. It's a pity we don't have a computer at home. I think I'd better get one as soon as there's some money in the bank. Maybe you could ask around too. There's a chiropodist's in the High Street. Maybe they could advise you about training.'
"Thanks, Mum. Yes, let's find out. But I can't really do anything till we sort out what to do about Gran.'
'I know. We keep circling around the problem, and we always come back to the same place. If only my dear sister Kate had a tiny bit of kindness in her, we could easily sort it out.'
Just then, as if it had been listening to their conversation, the telephone rang.
'I'll get it,' said Cindy. 'Hello?' There was a pause. 'Oh, it's you. We were just talking about you.' Another pause. 'OK. Here she is.' Cindy passed the phone to Jan. 'It's Kate. She wants to talk to you.'
Jan took the phone. 'Yes, what do you want?'
Kate's voice on the other end sounded uncertain. 'Jan, please. I was worried about you, and… about Mother. How is she? Is she all right?'
'How dare you ask me that! You dumped her on the doorstep like a sack of potatoes and went back to your palace on the Thames. For God's sake don't pretend you care about us, or about her. You've got rid of her, that's all you care about.'
'Jan, please listen. I'm really sorry about what happened.'
'What's the point of being sorry? It doesn't help us. It doesn't help Mother either. Honestly, you're such a liar. If you're really so worried about her, why don't you do something to help?'
'Jan, that's why I'm calling you.'
'What do you mean?'
'I mean I'm calling you because I've been thinking about the situation. I'm really sorry for what I did. But it was an impossible situation. Please try to understand. Anyway, I think we may be able to help out with Mother.'
'Oh, really? And how do you suggest you'll do that?' asked Jan bitterly.
'It's a bit complicated, Jan. I think I need to see you so that we can talk it through together. Can I come down to see you next weekend?'
'I suppose so. I'll be here with Mother. Cindy's going off for a break. She's been looking after Mother non-stop since you dumped her here. I hope you realise we'd be in a real mess without Cindy. It's just as well we didn't have to depend on your kids to help.'
'So, shall we say Sunday?'
'All right then. Come to Mother's for lunch. In case you've forgotten, it's her birthday. She'll be eighty.'
'Of course!' said Kate, who obviously had forgotten her mother's birthday "Thanks for reminding me. Is there anything she needs? What can I bring her?
'Use your imagination,' said Jan. 'So I'll see you on Sunday then. About eleven?'
'Yes. I'll come as early as I can. Goodbye then.'
'Goodbye.'
'What do you make of that then?' said Jan to Cindy.
'I don't know. What did she say?'
'She said she thinks she and Hugh might be able to help out with Mother.'
'How?'
'She didn't say. Said it was too complicated. So she's coming down to see me on Sunday. You won't be here, so no need to worry.'
'Selfish woman! Why can't she just say straight out what they want to do? What's so complicated about it?'
'I don't know. I just hope it's real this time.'
'Me too,' said Cindy. 'But I've just had a brilliant idea for Gran's birthday present. I'll take her to the seaside for the day. It'll be fun for both of us, and I can always take some time off later.'
'No way!' said Jan. 'She can hardly walk. And she hasn't been out of the house for ages-'
'All the more reason for taking her out then, isn't it?' said Cindy. 'I can borrow a wheelchair, and I'm sure my friend Sue will lend me her car just for a day. I'll take Gran down to Brighton. I know she used to like going there before, when Grandad was still alive. It'll do her the world of good. And then you won't have to worry about having her around when Kate comes. Come on, Mum. It will really do her good.'
'I don't know. Are you sure you can manage with her all by yourself?'
'Of course I can. No problem at all. OK? So that's settled then.'
'But what about Kate? If you take your grandmother out, she won't be able to see her when she comes on Sunday.'
'Serves her right,' said Cindy. 'It's about time that selfish woman was given some of her own medicine. She doesn't care about us, so why should we care about her?'
And so it was agreed that Cindy would drive Sarah to Brighton for the day on her eightieth birthday.
مشارکت کنندگان در این صفحه
تا کنون فردی در بازسازی این صفحه مشارکت نداشته است.
🖊 شما نیز می‌توانید برای مشارکت در ترجمه‌ی این صفحه یا اصلاح متن انگلیسی، به این لینک مراجعه بفرمایید.