سرفصل های مهم
فصل 16
توضیح مختصر
زمان مطالعه

7 دقیقه

سطح

متوسط
دانلود اپلیکیشن «زیبوک»
این فصل را می‌توانید به بهترین شکل و با امکانات عالی در اپلیکیشن «زیبوک» بخوانید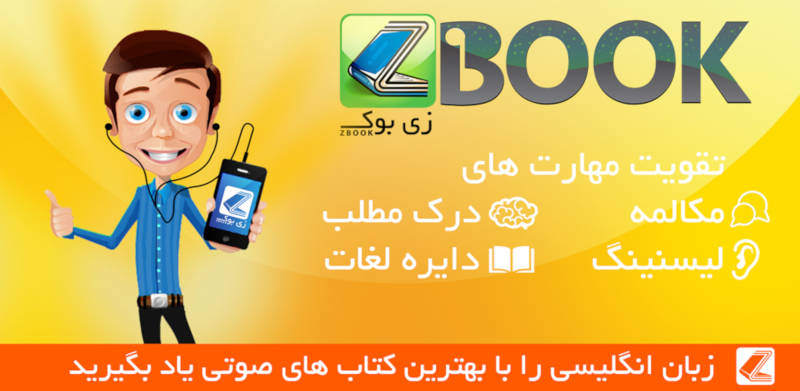 متن انگلیسی فصل
CHAPTER SIXTEEN
Time to face facts
When Kate arrived home from Jan's, Hugh was already back from his golf. There was dirt on his golf shoes, so perhaps he really had been playing golf this time.
'Hello, darling,' he said in a tired voice. Kate noticed that he had an empty whisky glass on the small table next to him. He saw the direction of her look.
'Do you think you could pour me another one?' he said, opening the business pages of the Sunday newspaper.
'I think you can get it yourself, if you really want to poison yourself to death,' Kate said. 'I've been driving and I'm tired. I need a shower. I'll tell you about what happened when I come down.'
'All right, all right,' said Hugh, and got up slowly from his armchair as she went upstairs.
When Kate came down again, Hugh was still reading his newspaper and sipping his whisky. She wondered how many glasses he had had so far.
'So how was your dear older sister Jan today? I hope she was in a better mood than last time.'
'She looked OK, but she made me really angry. Mother wasn't there and it was her eightieth birthday. I'd bought her flowers and chocolates and everything. Can you believe it? Jan had let Cindy take her to Brighton, of all places. I was furious. I'd gone all that way to see her, and she wasn't there.'
'Really? I'm sure Jan only did that to upset you. But your mother's birthday wasn't your main reason for going, was it? So what did she say about our offer for the house?' Hugh asked.
'She said she couldn't believe what I was telling her. She said it was disgusting to gamble on how long Mother would live. She said we weren't human beings any more, just machines for making money. She said a lot of things like that… then she threw me out of the house. So, the answer's no. And now I think about it, I'm not surprised. Jan's always been like that - hot-tempered, emotional, never logical. She can never think straight.'
'Oh well, we tried anyway,' said Hugh, though there was disappointment in his voice. It seemed he had really been hoping that Jan would accept their offer. 'Never mind. At least we don't have to do anything more now that she's refused our help. We don't need to worry about Jan and your mother now. It's a pity about the house though - that was a really good opportunity.'
He picked up his newspaper again. But this time Kate knew the moment was right for them to talk. She couldn't delay it any longer. There had been too many suspicious things going on. It was time to clear the air once and for all.
'Listen, Hugh,' she said in a tight, nervous voice. She really wasn't sure how to start this conversation. 'I think it's really time for us to have a proper talk.'
'What do you mean? Talk about what?' he said, opening the newspaper.
'For God's sake will you put down your newspaper and listen to me for a change? I'm trying to talk to you.'
Hugh put down his newspaper and took a sip of whisky.
'OK, darling, go ahead,' he said in a cheerful voice, though his face didn't look cheerful at all.
'And can you stop drinking just for five minutes? This isn't a joke. I'm serious. We have to talk.'
'Fine, but what about exactly?' asked Hugh, looking bored.
'About us. I want to talk about us. About our marriage, Hugh.'
'What do you mean? What's wrong with our marriage?' asked Hugh innocently. Kate thought to herself how men always tried to avoid unpleasant things, but she went on.
'What's right with it? That's what you need to ask. We hardly ever see each other these days. You're always going off here or there. Half the time I don't even know where you are. And when we are in the house together, you have your nose stuck in the newspaper, or in a glass of whisky. It's months since we really shared a meal together or talked about anything important.'
'Oh, come on, darling. It's not as bad as that.'
'Oh yes, it is. In fact, it's worse. We never make love any more. It's over a year now. You're always too tired. But I wonder if that's the real reason anyway!'
'What are you suggesting?'
'I'm suggesting that you have someone else.'
'Oh, come on. How can you think such a thing? When do I have time for that sort of thing? You know I'm working flat out on my investment fund.'
'Hugh, please don't take me for a fool. I've known you for over twenty-five years now and I can read you like a book. First of all, what about all those times you told me you were playing golf? I don't know where you were, but you certainly weren't at the golf club. And what about the nights that you didn't come home? And what about all those missed calls from Melpa on your mobile phone? I wonder what dear Melpa needed to talk to you about so urgently.'
Hugh's mouth fell open. He hadn't been expecting this.
'So,' said Kate in an ice-cold voice. 'What's going on? I want to know. How serious is it? Do you love her?'
Hugh looked down and didn't answer. His face had gone bright red.
'Come on, I want to know. Is it Melpa? Do you love her?'
Instead of answering, Hugh took a large drink of his whisky and began walking nervously up and down.
'Look, Kate,' he said at last. 'I don't know how to begin. It started a few months ago. I ran into Melpa in London one day and we went for lunch and somehow one thing led to another till neither of us could do anything about it. It's so easy to start these things, but once you're past a certain point, it's impossible to stop. Yes, I do love her. I'm sorry, Kate. God knows what we're all going to do. You know perfectly well what will happen if her husband finds out. He'll do his best to ruin me.'
'Right, Hugh. Thanks for being honest with me - at last. If that's how things are, I want you to sleep in Jeremy's room tonight. The bed is already made up. I don't want to see you in the morning, and I suggest you move into the flat in London until we've sorted out the divorce.'
'Divorce?' said Hugh. 'Who said anything about a divorce?'
'I did,' said Kate in her cold, unfeeling voice. 'And I meant it. Surely you don't think I'm going to just sit there like an idiot while you do whatever you want to. Oh no. This marriage is over. It can't go on. Then you'll be free to marry your Greek beauty, if she still wants you by then. Goodnight.'
مشارکت کنندگان در این صفحه
تا کنون فردی در بازسازی این صفحه مشارکت نداشته است.
🖊 شما نیز می‌توانید برای مشارکت در ترجمه‌ی این صفحه یا اصلاح متن انگلیسی، به این لینک مراجعه بفرمایید.