سرفصل های مهم
فصل 07
توضیح مختصر
زمان مطالعه

14 دقیقه

سطح

ساده
دانلود اپلیکیشن «زیبوک»
این فصل را می‌توانید به بهترین شکل و با امکانات عالی در اپلیکیشن «زیبوک» بخوانید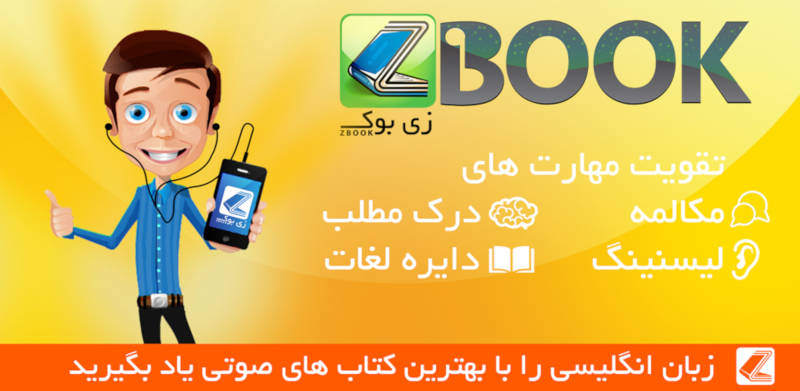 متن انگلیسی فصل
CHAPTER SEVEN
Difficult choices
When Kate took her mother home on Saturday morning, Jan wasn't there. Instead, it was Cindy who opened the door.
Cindy was twenty-eight. Her hair was bright green, and she wore rings, lots of rings: rings in her ears, a nose ring and a lip ring, and a ring through her tongue too. Her face was unnaturally pale, like dough for making bread. She looked as if she'd just climbed out of bed. She didn't speak to Kate, who, for once, didn't know quite what to do or say.
Eventually Kate said, 'Please tell your mother I'll call her later.'
'Clear off!' said Cindy, and shut the door in her face.
'Who was that nice lady taxi driver?' asked Sarah.
Cindy burst out laughing, in spite of her bad mood.
'Never seen her before,' she replied.
'She was very well-spoken,' said Sarah. 'Perhaps her husband lost his job, so she has to drive a taxi now.'
'Could be,' said Cindy, smiling to herself. It was such a lovely idea.
'Can I have my tea now?' asked Sarah.
'OK. I'll make us both a cup.'
Cindy took Sarah into the kitchen and put on the kettle. Sarah sat looking out of the window with empty eyes.
'Where are we?' she asked suddenly. 'Have I been here before?'
'This is your home, Gran,' said Cindy.
'Don't you remember?'
'Are you sure? I don't think I've been here before. Do I have to do anything special?'
'No, Gran. Just wait a minute and we'll have a cup of tea. Then you can have a rest. I have to go out for a little while, but I'll be back later and make you your lunch.'
'Do I have to do anything special today?'
'No, Gran. I told you, just sit there till the tea's ready.'
Sarah sat, nervously squeezing her hands, with a frightened look in her eyes.
'Do I have to do anything special today?' she asked again.
Cindy's good mood began to disappear.
'I told you no, Gran. For God's sake stop asking me the same question all the time. You're driving me bananas.'
'Where's my tea?' asked Sarah.
Cindy dropped two teabags into the pot and poured in boiling water.
'Nearly ready,' she said.
As they sat drinking the mugs of tea, Sarah began to show signs of nervousness again.
'Do I have to introduce you to anyone here?' she asked.
Cindy replied heavily, 'No, Gran.'
'When am I going home?' Sarah suddenly asked.
'You're at home now,' said Cindy.
'Am I? I don't recognise it. Have I been here before?'
'You've lived here for the past forty years, Gran,' said Cindy. 'Don't you remember?'
'It's a nice cup of tea,' said Sarah. 'Do I have to do anything special today?'
Cindy took a deep breath and stopped herself from saying anything. She was beginning to feel desperate to escape from this crazy old woman.
Somehow, Cindy got through the rest of the day. Jan had gone to London, so Cindy couldn't just leave her grandmother alone (though she really wanted to). But she did manage to go back-home a couple of times, which made the day just about bearable. Luckily it was only a few minutes' walk away so she never left Sarah alone for long.
When Jan arrived at six, Cindy was cooking Sarah an omelet.
'Hello, Mother,' said Jan to Sarah.
'Hello, dear. How was your holiday?' replied Sarah.
'Oh dear,' said Jan to Cindy. 'How did it go?'
'Come into the other room, and I'll tell you,' said Cindy.
They left Sarah to eat her omelet and went into the lounge.
'Before you say anything, Cindy, let me tell you my news. I got the job. I got a letter this morning. They offered me the post of assistant to the sales director as a start, but they told me there are plenty of opportunities for promotion. The money's not bad either. And I can start next Monday! Isn't that great news?'
'Yes, Mum. I'm really happy for you. You'll be working again. At least we'll have some regular money coming in again, apart from my weekly benefit payments and your odd jobs.'
'But tell me how you got on with your grandmother,' said Jan. She sounded worried.
'Well, Mum, it was a whole new experience! I hadn't realised just how strange she was. I mean, I haven't had much contact with her recently, not since I came back from the drug rehabilitation centre. But she's totally mad most of the time, if you ask me. She almost drove me mad too, asking the same questions over and over. And half the time she doesn't know where she is, or who anyone is. But I have to say, she's really funny too sometimes. She thought Kate was a taxi driver. Thought her husband had lost his job!'
'If only he had, maybe Kate might act a bit more like a human being!' said Jan.
'Yeah. She said she'd call you, by the way. Kate, I mean. I told her to clear off. She's a real cow.'
Cindy and Jan stayed with Sarah till bedtime, then walked back to their own place in the dirty side-street littered with empty beer cans and old plastic bags.
---
The following morning, Jan went round to see her mother. When she opened the door, she found smoke pouring out of the kitchen. There was a terrible smell of burning. Sarah was sitting calmly in the lounge reading the newspaper.
Jan rushed into the kitchen, turned off the gas, grabbed a saucepan from the cooker, and took it out into the garden. It was completely black, and had started to melt.
'Mum, what have you been doing? Why did you leave the saucepan on the cooker again? Couldn't you smell the burning?'
'Burning? Oh, I thought it was from next door. Has my milk boiled yet?'
'Has it boiled? You nearly set the house on fire. Thank goodness I came when I did.'
'If the milk has boiled, can I have my coffee then?' said Sarah, completely unaware of the danger she had been in.
Jan spent the rest of the morning cleaning up the mess and getting rid of the strong smell left by the burnt saucepan. Then she made some lunch for her mother and went home.
When she returned to her mother's at seven that evening, her heart sank. The house was in total darkness. She opened the front door and called out to her mother, but there was no answer. She called again. This time there was a faint sound from upstairs, like a dog crying. She ran up and found Sarah lying on the floor of the bathroom. Her arm was bent at an awkward angle and there was blood on her face. She was moaning with pain.
'Oh, Mum. What have you done this time?'
When the doctor came, he told Jan that her mother had broken her wrist. He bandaged it tightly and told her to take Sarah to hospital the next morning.
"There's nothing to worry about,' he said, 'but she mustn't be left on her own. Can you stay with her?'
'Well, I'll have to, I suppose. At least till tomorrow.'
'How old is your mother now?'
'She's seventy-nine,' said Jan. 'She's been a bit of a problem since my father died four years ago. She seems to be losing her memory. And she gets very confused at times. She doesn't seem to know where she is, or who people are. Sometimes she thinks I'm her mother. It worries me sick. It's got a lot worse in the last couple of weeks.'
'Have you thought about getting her into a care centre? I really don't think she should be living alone. It's dangerous for her. Or is there anyone who could move in with her?'
Jan sighed. 'Your colleague told me she needed twenty- four-hour care too when I spoke to him a few weeks ago. It's something we're discussing with my sister at the moment,' she said, trying to smile.
'Good,' said the doctor. 'And in the meantime, I'll arrange for her to have some tests for Alzheimer's. Sadly, it's more and more common. The more old people there are, the more cases of Alzheimer's we must expect. We still don't know how to treat it properly, but at least you should know how badly her memory has been affected. The surgery will get in touch with you to fix an appointment.'
"Thank you, Doctor,' said Jan, not even trying to smile this time.
---
The following evening, Jan and Cindy were sitting downstairs in Sarah's house. Sarah was fast asleep upstairs. Her arm was now covered in thick white plaster.
'Cindy, there's something I've got to ask you.'
'What's that, Mum?'
'I want you to help me out. I've never asked you before. And I've always been there when you needed me - when you had the drugs problem, when you had the abortion to get rid of the baby, when that Steve man threw you out. I've never blamed you, and I've never asked you for anything in return. I suppose I always blamed myself for not being a better mother. But now I need you, Cindy. Someone's got to take care of your grandmother. She can't be left on her own any more. The doctor says so, and I say so, and anyway it's obvious. OK, OK, I know what you're going to say: "Why can't Kate help out for a change? Why me?" But sometimes we have to do things. It's not fair, but that's how it is. I mean, it's ages since I went out for a meal, or went to see a good film - and you know how I love the cinema. Ever since I broke up with your father all those years ago, I've been doing part-time rubbish jobs, temporary work as a secretary, supermarket check-out jobs, nothing permanent. Now, for once, I have a chance at last.
I got my diploma in marketing. It wasn't easy, but I got it. And now I've got a good job, I won't be able to work and look after your grandmother as well. It's just not possible. So please, Cindy…'
'Mum, I'm sorry, but I just can't. It's not that I don't want to help you. But look at yesterday. After a while, she just started to get on my nerves. I mean, I felt like killing her. She goes on and on asking the same questions, saying the same silly things. And you know what will happen if I do break down? I'll run back to the drugs again. I just can't do it, Mum. I can't spend all my time with a crazy old woman like her. I can't… I don't mind helping out now and again, but I can't be with her full time. And you're right, why should that selfish sister of yours walk away from it all? God, I hate her! And that husband of hers too! Why can't we get Gran into a care centre?'
'Two reasons, Cindy. We can't afford it. And secondly, I don't want my mother to be stuck with a lot of people just like her or worse, sitting in a lounge with the TV on all day, with nothing to do except drink weak tea. Those places are terrible. I want her to have some dignity left at the end of her life - not to be treated like an animal.'
Jan didn't argue any more. She was exhausted. She went upstairs to sleep in her old room at her mother's house. But an idea was beginning to grow in her mind. A solution to her problem. A terrible, desperate solution. She fell asleep thinking about it.
مشارکت کنندگان در این صفحه
تا کنون فردی در بازسازی این صفحه مشارکت نداشته است.
🖊 شما نیز می‌توانید برای مشارکت در ترجمه‌ی این صفحه یا اصلاح متن انگلیسی، به این لینک مراجعه بفرمایید.