سرفصل های مهم
فصل 15
توضیح مختصر
زمان مطالعه

8 دقیقه

سطح

ساده
دانلود اپلیکیشن «زیبوک»
این فصل را می‌توانید به بهترین شکل و با امکانات عالی در اپلیکیشن «زیبوک» بخوانید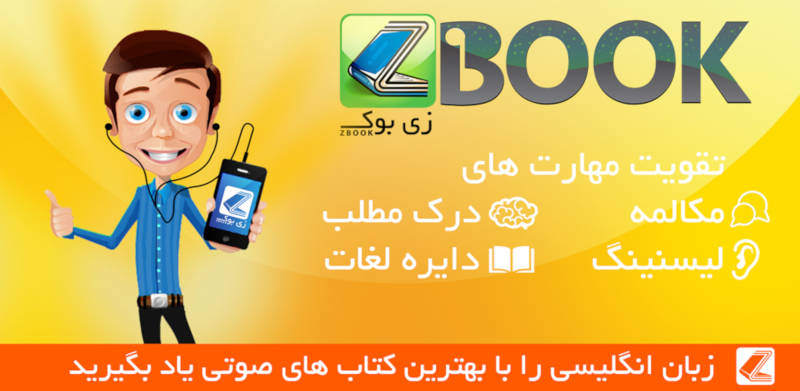 متن انگلیسی فصل
CHAPTER FIFTEEN
Italian birthday lunch
Back in Brighton, Cindy had found a cheerful-looking Italian restaurant for lunch. There were a few tables with big umbrellas outside on the pavement. She managed to push Sarahs wheelchair up to one of these tables.
'Hello, Signorina,' said the young Italian waiter. He was very handsome, Cindy thought. 'Buon giorno, Signora,' he said to Sarah. 'You having a nice day?'
Sarah didn't even look at him. She was staring across the road at the sea, but her eyes were empty.
'Is it your mamma?' he asked Cindy.
'Oh no. She's my grandmother,' said Cindy.
'Ah, la normal Lovely hat, Signora. I get you the menu.'
'Yes, please,' said Cindy, 'but I'm not sure what she'll eat. She's a bit difficult. But today is her birthday, so…'
'Is her birthday? Oh lovely. How old?'
'She's eighty today.'
'Mamma mia! Ottant'anni! Wait. I go tell my papa. He'll come to see you.' And he rushed inside and came back with a smiling, middle-aged man with a round belly covered by a large white apron.
'Buon giorno, Signore,' he said, and bowed his head to Cindy and Sarah. He turned to Sarah. 'Is your happy birthday. Happy birthday! I make you something special, OK? You leave it to me. Leave it to Paolo. First I bring you some water and some wine. We make the happy birthday brindisi, how you say? Toast, OK?'
'Where's my tea? I want a cup of tea,' demanded Sarah.
'Is all right. No problem. I make you a cup of tea.'
A few minutes later, the son, whose name was Giovanni, brought them some mineral water, a bottle of Chianti wine and a cup of tea. He then produced a plate of antipasti: Parma ham, olives, cheese, sausage and tomatoes.
'Here, Gran, try some of this ham,' said Cindy.
'Is it cooked?' asked Sarah suspiciously.
'It's special, Gran. From Italy.'
'I don't want any of that foreign stuff,' said Sarah. 'I want some fish and chips.'
'Gran, this is an Italian restaurant. They make lovely food. And the owner is very nice. Come on, just try a little.'
Cindy served herself with a large helping - she felt really hungry after their morning on the pier - and began to eat.
'It's delicious,' she said to Giovanni when he came back, 'but my Gran is terribly difficult about her food.'
'It's OK. You enjoy it, OK?'
Just then his father came back with four wine glasses, and poured the wine.
'OK, everybody. What's your nonnas name?'
'Sarah.'
'Lovely. OK, Sarah. Let's drink to your happy birthday. Just a little drink, not much, OK?' He smiled sweedy at Sarah, who was delighted by all this special attention. She picked up her wine glass carefully, as if she was afraid to drop it.
'OK, everybody. Here's to lovely Signora Sarah for her eighty birthday. Salute! Cheers!'
They all drank. Even Sarah sipped a little of the wine.
"This isn't bad,' she said unexpectedly. And she emptied the whole glass in one go. 'Can I have some more?'
With her glass refilled, Sarah said loudly, 'I don't think I'll have my tea after all. You can take it away if you like. And excuse me, but have you seen my mum and dad anywhere around? I heard they were coming today, but I haven't seen them so far.'
Cindy made a sign to the men not to take any notice of this strange question.
'It's OK, Gran. I think they've gone somewhere else today. Let's have some food.'
'Excuse me, young man,' said Sarah to Paolo, the owner, 'can I have some fish and chips?'
'I'm sorry, Signora Sarah, but we don't do the fish and chips. It's not Italian, you know.'
'But I want fish and chips,' demanded Sarah.
Paolo and Giovanni had a whispered conversation in Italian, then Paolo said, 'OK. Is your birthday. This time I make you the fish and chips. Special one, OK. Italian style.'
Sarah didn't seem to have heard him. She was staring at the sea again, lost in a world of her own.
They were at the restaurant for nearly two hours. Sarah got her fish and chips, Italian style. Cindy had some tasty ravioli and a delicious veal dish cooked with herbs called saltimbocca alia Romana. They finished their lunch with a big chocolate cake. Paolo had written on it in cream, 'Hapy Birtday Sara'. When Cindy asked for the bill, Paolo refused to let them pay for the wine, fish and chips or cake.
'Is for happy birthday,' he said with a big smile. All Cindy could do was to thank him.
By the time they left Sarah was looking tired, but happy. This was hardly surprising, as she'd managed to drink four glasses of wine. Giovanni and Cindy had given each other their telephone numbers and agreed to meet again 'sometime'. On their way back to the car, Sarah fell asleep in the wheelchair. It was difficult for Cindy to get her into the car. As they set off on the return journey to London, Sarah woke up again. She seemed upset about something.
'What's the matter, Gran?' asked Cindy. 'Do you want me to stop?'
'Where's my mum? Why didn't she come? Have they taken her away? You don't know anything about them. Did you see them? It's all plunky. Boodle doodle do. I can't answer all the plimsy-wimsy questions. Why do they keep asking me all those questions? I don't know the answers-'
After a while she stopped talking to herself and fell asleep again.
Getting back to Lewisham took a long time. All roads were full of cars driving back into London after a day at the seaside. And the roads in South London were even worse, with traffic stopping and starting. It was seven o'clock by the time Cindy parked the car outside Sarah's house.
Jan came out to help Cindy get Sarah into the house. They took her upstairs straight away, and put her to bed.
'Have you had a good day, Mum?' asked Jan.
Sarah seemed confused. Then her eyes brightened and she said in her 'best' voice, 'I've had a lovely day.' Then she began to sing again, 'I do like to be beside the seaside…' Her voice got fainter and fainter till it stopped, her eyes closed, and she fell asleep with a smile on her lips.
مشارکت کنندگان در این صفحه
تا کنون فردی در بازسازی این صفحه مشارکت نداشته است.
🖊 شما نیز می‌توانید برای مشارکت در ترجمه‌ی این صفحه یا اصلاح متن انگلیسی، به این لینک مراجعه بفرمایید.