سرفصل های مهم
فصل 05
توضیح مختصر
زمان مطالعه

11 دقیقه

سطح

ساده
دانلود اپلیکیشن «زیبوک»
این فصل را می‌توانید به بهترین شکل و با امکانات عالی در اپلیکیشن «زیبوک» بخوانید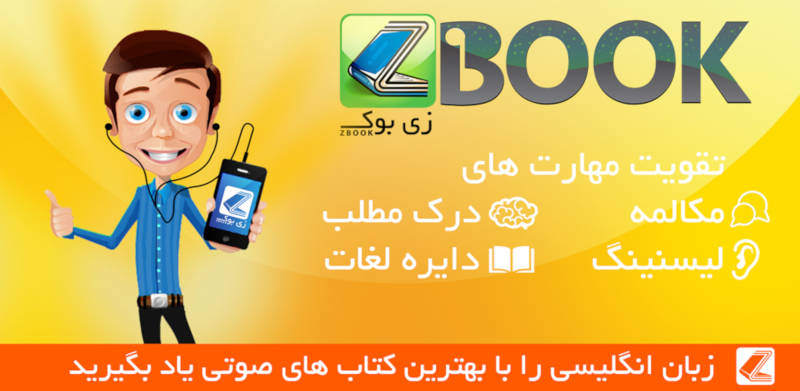 متن انگلیسی فصل
CHAPTER FIVE
Back to where we started
The following Sunday afternoon, Kate picked up her mother from Lewisham and drove her to Marlow. Everything started well. Sarah fell asleep in the car and only woke up when they arrived at Kate's house. Kate put her mother in her daughter Caroline's old room. It was a big, bright room, and overlooked the large garden, which went down to the river. Kate had prepared an early supper for her mother, so that she would be back in her room before Hugh returned from the golf club. When Kate looked into her mother's bedroom later, she was already fast asleep.
Hugh came back late from golf. He seemed to be in a strange mood, and Kate wondered what had happened. But he didn't tell her anything. He had a quick supper and went straight to bed. He left for the airport on his trip to the States very early the next morning, without waking Kate.
Before leaving for work that morning, Kate left instructions with her maid, Corrie. Corrie was an important part of the household. Without her, Kate wouldn't have been able to lead her busy professional life as a lawyer. Corrie took care of everything. She cleaned, washed, ironed and cooked for Kate and Hugh. And she served at table whenever they had guests for dinner. She was tiny, with dark skin, bright eyes and a lovely smile. She never complained, whatever Kate asked her to do.
Kate asked Corrie to make sure her mother took a bath when she got up, and to make her breakfast and mid-morning coffee. She suggested that Corrie should call her mother by her first name, Sarah. Kate also explained that her mother acted strangely sometimes, so Corrie would need to be patient with her.
'Sometimes she forgets things, or gets things mixed up in her head. Don't worry about it too much. Just try to make her as comfortable as you can. I know you will.
'And one last thing, Corrie,' she said as she left. 'Please make sure you give Mother her supper before seven, before I get back. She likes to go to bed early. I'll go up and say goodnight to her after I get back.'
Corrie was surprised that Sarah was already up and dressed when she went into her room at eight o'clock. Sarah ate a big breakfast, then sat reading the newspaper in her room. Corrie thought she seemed like a perfectly normal old lady.
But when Corrie took her some coffee at eleven o'clock, things started to become a little unusual.
'Hello, dear. Are you the waitress?' said Sarah. 'Can you call the manager? I'd like to talk to him.'
Corrie didn't know what to say, so she began to put the coffee things on the small table next to Sarah's chair.
'I'm speaking to you, young lady,' said Sarah sharply. 'You'd better answer me. I want to see the manager. I'm not satisfied with the service here.'
Corrie was totally confused by this situation. She tried to deal with it as best she could.
'I'm sorry, Sarah. We no got manager. Only got Mr Hugh and he go to America.'
'How dare you call me Sarah! Since when does a waitress call a customer by her first name? So impolite! Go and get me the manager immediately!' she screamed.
By now Come was getting really worried. She decided to play the part of a waitress in a hotel to satisfy Sarah.
'Very well, madam,' she said. 'I'll go downstairs and look for manager now. I come back soon-soon.'
"That's better,' said Sarah.
Back in the kitchen, Corrie wondered what to do. Should she phone Kate? But she knew Kate had an important meeting in London. She decided to wait a few minutes and then go back to see how Sarah was.
When Corrie went back to Sarah's room, the old lady was asleep with the newspaper open on her lap. The cup was on the floor, and the coffee was all over the carpet. Corrie got a cloth and began to clean up the mess.
Sarah suddenly woke up, looked at her and said, 'Hello, dear. How nice of you to call in to see me. Would you like some coffee? Oh dear. It looks as if someone has dropped it on the floor. Never mind. I can get you some more.'
'Is all right, madam. I not need coffee.'
'Why are you calling me madam?' asked Sarah, with a puzzled expression. 'I thought we were friends. Why don't you call me Sarah?'
'Yes… Sarah,' said Corrie, now completely confused by Sarah's unusual changes of behaviour. 'I look for manager but, so sorry, he go for meeting.'
'Manager? What manager?' said Sarah. 'But I wonder if you've seen my father? Someone told me he lives round here, but I haven't seen him for a long time. Have you seen him?'
'Your father? So sorry, I don't know him,' said Corrie.
'Yes, you do,' said Sarah. 'He's tall and handsome. He works for a tailor in the West End of London. He makes clothes for all the famous people. You must know him.'
'So sorry,' said Corrie, 'but I not see him.'
'Never mind. I expect he'll come round to see me one of these days,' said Sarah.
After a pause, the expression on her face changed. She looked nervously around the room.
'This is a nice room, isn't it, dear? Where am I? Do I live here? Are they coming to ask me any questions? I don't know the answers.'
She seemed very upset and worried, so Corrie tried to hold her hand and put an arm round her shoulder to comfort her. Sarah suddenly became angry.
'You take your hands off me! Who do think you are? What are you doing in my house?' she shouted.
Then, quite suddenly, she burst into tears, rocking her body backwards and forwards in her armchair, and mumbling confused phrases.
'I don't want to say anything that will get me into trouble,' she moaned. 'You don't know what it's like. They're watching me all the time. They've got all these questions, and I don't know the answers.'
This time she allowed Corrie to comfort her. Corrie helped Sarah out of the chair and on to the bed.
'You just have a little rest now, Sarah,' she said. 'I come and call you for your lunch, OK?'
Sarah eventually calmed down, and soon she was asleep. Corrie tiptoed quietly out of the room.
Sarah slept through lunchtime and only woke at five o'clock. She seemed to be quite normal again, and ate a big piece of fish with peas and potatoes, and drank several cups of strong tea. She was warm and friendly towards Corrie. She chatted with her about life in the Philippines and about Corrie's family. Corrie told her how well her children were doing in school and she explained how hard it was for her when she thought of them growing up without their mother, so far away. When Kate came back at seven, they were still chatting.
'How was your day, Mother?' Kate asked.
'Oh, I've had a lovely time. This is my new friend. I can't remember her name, but she's from abroad somewhere. Have you met her before?'
'Of course I've met her, Mother. She works here.'
'Oh, does she?' said Sarah absent-mindedly. Then she fell silent, obviously deep in her own private thoughts.
Soon after this, Corrie took Sarah back upstairs.
'Goodnight, Mother. I'll come up later after you've had your bath,' said Kate.
Corrie stayed with Sarah for a while, then when Kate came up to say goodnight to her mother, she went down to prepare Kate's supper.
Later in the evening Kate joined Corrie in the kitchen.
'So how was today? How did you get on with Mother?'
Corrie felt embarrassed. She didn't know how to answer. Finally, she said, 'Oh, I think she very nice. But sometime she forget about something. I try to help her, but sometime she a little bit difficult to understand.'
'Oh, I'm sure you'll manage,' said Kate. 'Just let me know how things go tomorrow, all right?'
'I do my best,' said Corrie.
'I know you will. I don't know what I'd do without you, Corrie, I really don't. Goodnight.'
'Goodnight, madam,' said Corrie. Suddenly she felt very tired and more than a little worried about the next day.
مشارکت کنندگان در این صفحه
تا کنون فردی در بازسازی این صفحه مشارکت نداشته است.
🖊 شما نیز می‌توانید برای مشارکت در ترجمه‌ی این صفحه یا اصلاح متن انگلیسی، به این لینک مراجعه بفرمایید.