سرفصل های مهم
فصل 14
توضیح مختصر
زمان مطالعه

7 دقیقه

سطح

متوسط
دانلود اپلیکیشن «زیبوک»
این فصل را می‌توانید به بهترین شکل و با امکانات عالی در اپلیکیشن «زیبوک» بخوانید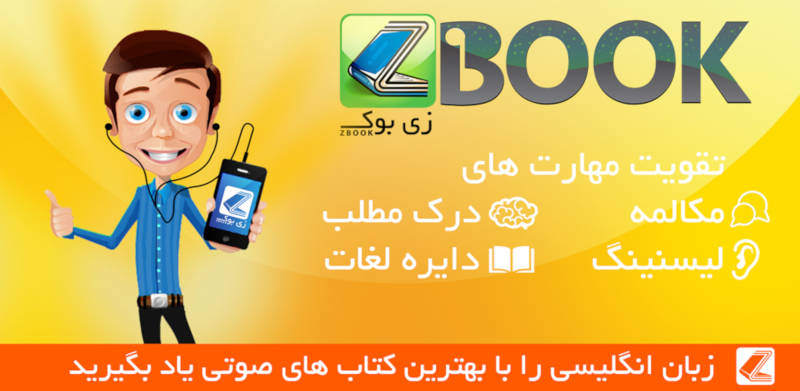 متن انگلیسی فصل
CHAPTER FOURTEEN
Get out of my life!
Meanwhile, back in Lewisham, Kate had just arrived for lunch with Jan at Sarahs' house.
'Where's Mother?' Kate asked. 'I brought her these flowers, and some Belgian chocolates and a whole lot of soaps and shampoos.'
'She's out for the day. Cindy's taken her out. They've gone to Brighton. It'll do them both good,' said Jan.
'You mean she's not here? That's a bit much!' said Kate. She was obviously angry that her mother wasn't there to see her. 'After all,' she said, 'I am her daughter, and it's her eightieth birthday.'
'I know,' said Jan. 'It's a pity you didn't remember that before.'
'But you knew I was coming,' accused Kate.
'Yes, I did. But I didn't see why Mother shouldn't get a treat on her birthday. Anyway, you came to talk to me about your "idea", not to see her.'
The conversation throughout lunch was difficult. The sisters tried desperately to find something to say to each other that wouldn't start another argument. Over coffee, Jan finally asked the question they both knew had to be answered.
'So, what's this idea of yours about dealing with Mother and her condition?'
Kate sighed. 'I told you it's a bit complicated, but I'll try to make it as simple as I can.'
'OK. Go ahead.'
'Well… you don't have the money to pay for care for Mother.'
'No. You know perfectly well that I don't,' said Jan impatiently.
'Yes, but what about her?'
'What do you mean? She only has her pension and the money Dad invested for her. I checked up what it costs, and she certainly doesn't have enough to pay for the kind of special care she needs.'
'That's true,' said Kate. 'But she owns the house. It's a big house. This area isn't particularly fashionable, but the house is still pretty valuable. House prices are rising again, and anywhere in London is always good.'
'Surely you're not suggesting she should sell the house?' said Jan, starting to feel her anger rising inside her.
'No, no, no… of course not. There's no need to sell it. I think there's a much better way for all of us, Jan. Let me try to explain. What a lot of old people do these days is this: they make an agreement with someone. This someone agrees to pay them a regular amount of money every month until they die. But when they die, the house becomes the property of the person who has been paying the money every month. It's a risk for the person who agrees to pay out the money. If the old person lives for another twenty years, it's a very bad investment. They could end up losing a lot of money. The main thing for the older person is that they have some degree of comfort for the rest of their life. I didn't think it was such a good idea when Hugh mentioned it first. But when I thought about it carefully, I could see the advantages for Mother.'
'And who do you think would make an agreement like that with Mother?'
'Well, I've discussed it with Hugh and we've agreed that we could pay Mother $1,500 a month. I know that wouldn't cover everything, but it would certainly help. It's at least something we could do to make her life more comfortable. After seeing how she was when she came to stay, I can see how she can't go on like this, and neither can you.'
'Are you serious?' said Jan, her voice becoming excited and emotional. 'Do you mean to say that you and your millionaire husband are planning to treat Mother like an investment on the Stock Exchange or a bet on the horses? You're betting her life against your money, hoping she'll die sooner rather than later. You make me sick!'
'But Jan, listen. It isn't like that. Just think. Mother is eighty. She's weak and losing her memory, but there's nothing seriously wrong with her. With luck, she could live till she's a hundred. Just think what that would mean - we could pay her more than $300,000! So we wouldn't exactly be making a fortune out of it. We just thought it would be a good solution to the situation. Nothing more than that. We certainly don't think of it as a gamble on Mother's life. I'm not that heartless, you know.'
'But you are! How can you be so calculating, so cold?' Jan said sharply. 'We're talking about your mother, not about a property investment! It's not about profit and loss, it's about a human being. I think you've lost all your human feelings. You're like a machine programmed to make money. Can't you see how disgusting it is? What's wrong with you? If you can afford to pay her $1,500 a month, then just pay it. Don't expect to make a profit out of it.'
'But, Jan, we're just trying to be helpful. It's a very reasonable offer. Everyone does well out of it. It gets Cindy away from having to act as a nurse for her grandmother. It allows you to get on with your new job. It makes sure Mother is properly looked after. And Mother doesn't lose anything. She would go on living in her house till she dies. OK, we get the house at the end of it, but we will have paid fork.'
'Kate, I was going to make you coffee, but I've changed my mind. I think you'd better go. I really think you'd better leave before I throw you out. You're disgusting, calculating, selfish… I don't know what else to say… Get out! And take your flowers and your chocolates and your other rubbish with you. Don't bother to contact us again. It's over. As far as I'm concerned, I don't have a sister anymore.'
She took Kate to the front door, pushed her out and threw the flowers and the rest of the presents out after her. Then she banged the door shut and burst into tears.
مشارکت کنندگان در این صفحه
تا کنون فردی در بازسازی این صفحه مشارکت نداشته است.
🖊 شما نیز می‌توانید برای مشارکت در ترجمه‌ی این صفحه یا اصلاح متن انگلیسی، به این لینک مراجعه بفرمایید.