سرفصل های مهم
آنی و تام
توضیح مختصر
زمان مطالعه

9 دقیقه

سطح

ساده
دانلود اپلیکیشن «زیبوک»
این درس را می‌توانید به بهترین شکل و با امکانات عالی در اپلیکیشن «زیبوک» بخوانید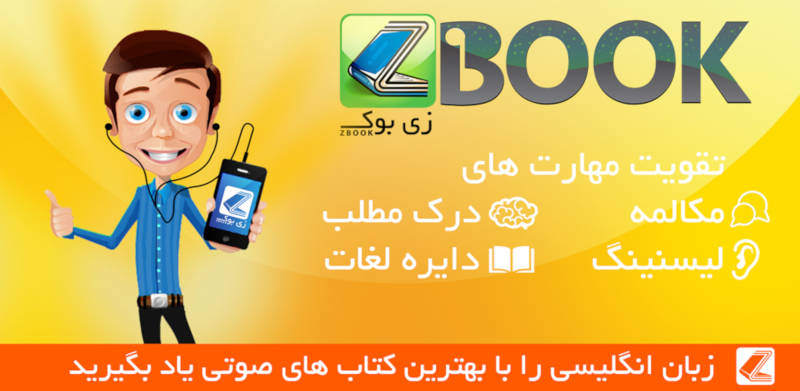 متن انگلیسی درس
Chapter 8 Annie and Tom
Grace saw the smile on his face when she climbed into the car.
She knew that today was in some way special.
'You're early,' she said.
'Am I?' He looked at his watch. 'Probably something wrong with this thing again.'
There was a rope on the back seat, an unusual purple and green one.
'What's that for?' asked Grace.
'Oh, it's useful for all kinds of things.'
When they got to the arena, Tom picked up the rope and went in. Pilgrim moved away to his usual place in the far corner. But Tom didn't look at him. He was doing something with the rope while he walked. Grace couldn't see what it was. He came to a stop in the centre of the arena.
Pilgrim stopped walking and looked at Tom. He threw his head up several times. Tom turned his back to the horse and started playing with the rope. He looked up and smiled at Grace.
'He wants to know what I'm doing. Am I right?' he asked.
She looked across at Pilgrim. The horse took a few small steps to get a better look. Tom heard him and moved further away.
This was repeated a number of times until the horse and man were much closer than before.
'Are you going to try to put that rope on him?' she asked. She couldn't believe it.
'Only if he asks me to.'
Horse and man continued the dance. Every time Pilgrim came closer, Tom moved away. At last Tom could feel the animal's heat on the back of his neck.
He moved suddenly and Pilgrim jumped. But he didn't move away. For the first time, Tom was looking straight at him. The horse could see the rope. Tom was saying something, but Grace couldn't hear his words. 'Go on, Pilgrim,' she thought. 'Go to him. He won't hurt you.'
Pilgrim went slowly towards the rope. He put his nose to it and smelt it. Then he moved to Tom's hands and smelt them too.
Tom just stood there and let him.
At that moment Grace felt many things come together. She couldn't explain it, even to herself. She was friends with her mother again. She was riding. She felt good with people. Before today she was afraid of losing all that again. But Pilgrim's show of trust changed everything. She knew now that the change in herself was going to stay with her for ever.
Pilgrim let Tom place a hand on his head. Then, calmly and very slowly, Tom put the rope around his neck.
He knew how Grace was feeling; he didn't have to look at her.
But she didn't know yet that this was just the beginning. There was more work, difficult work, to do. But not today.
He called her into the arena and she walked slowly towards them. When she was close,Tom told her to stop. The horse had to come to her.
He could see Grace biting her lip. She held her hands out below the horse's nose. There was fear on both sides. Then Pilgrim put his nose to her hands, and to her face and hair.
•
Grace was telling Robert that, in two days' time, she was going to help with the cattle drive. They were taking them up into the hills. Yes, she said, of course she was going to ride there.
'You don't have to worry. Gonzo's fine.'
Annie went to stand at Grace's shoulder.
'No, she's not coming,' Grace said to Robert. 'She says she's got too much to do. She's right here. Do you want to talk to her?
OK. I love you too.'
She handed Annie the telephone and went upstairs for a bath.
Robert was in Geneva on business, but he was returning to New York in a few days. He listened in silence while Annie told him the news from her office.
'Gates has told Lucy to leave! I can't accept that. I employed her soon after I started the job. What shall I do?'
'Well, from Montana there's not much that you can do.'
'Are you saying we should come back?'
'No, I'm not saying that.'
'When everything's going so well with Grace and Pilgrim?'
'No, Annie, I didn't say that.'
'That's what it sounded like.'
There was a silence on the other end.
'I'm sorry, Annie,' he said slowly. 'It's important that you all stay there — if you need to.'
They talked about other things. They were friends again when they said goodbye. But this time he didn't tell her he loved her.
Annie put the telephone down and sat there.
Suddenly she knew what she had to do. Gates had to give Lucy her job back. If he refused, she didn't want to work for him any more. She wrote him a letter. While she was waiting for an answer, she was going to go on the cattle drive.
•
Through the flames of the open fire, Annie watched the children's faces and their shining eyes. Grace looked beautiful, she thought.
'Do your rope trick,' Scott said to Tom.
Tom smiled and pulled something from his pocket. It was a piece of thin rope about two feet long. He tied the ends together and made a loop. 'OK,' he said. 'This one's for Annie.' He came towards her and fell on his knees in front of her.
'Hold up the first finger of your right hand,' he told her. He put the loop over it. Holding the other end of the loop tight with his left hand, he put one side of the rope over the other with the middle finger of his right hand. Then he turned the hand over; now it was under the loop. Then he turned it back again and brought the ends of his fingers to Annie's.
It seemed that the loop went around their fingers. To take it off they had to break their touch. They both smiled.
'Look,' Tom said softly.
She looked down again at their fingers. He pulled the rope slowly and it came away. The loop was in place, though.
Annie tried to do it a few times; Grace, Craig and Scott tried too. But only Joe knew how it was done. Then Tom stood up, took the rope and gave it to Annie.
'Is this a gift?'
'No,' he said. 'Just until you learn how to do the trick.'
•
She woke. For a moment she had no idea where she was. Then she remembered and looked up at the moon. She turned and saw Grace's sleeping face next to her. She was thirsty. So she got out of her sleeping bag and started walking towards the river. The cattle lifted their heads to look at her.
She walked a little way along the river bank. There she found a place where she could reach the water. She drank from her hands.
She saw him first in the water, when he moved across in front of the moon.
'Are you OK?' he asked.
She smiled. 'I'm fine. I was just thirsty.'
'Does the water taste good?'
'Beautiful. Try it.'
He walked towards her, put his hands to the water and drank.
When he finished drinking, he turned to her. She reached out and brushed the water from his face. And with this touch of her fingers on his face, the world stopped.
He took her hand. He held it softly and kissed it. Then she reached out with her other hand and ran it across the side of his face. He brought his hand up to her face. At his touch she closed her eyes.
Annie felt a sudden need to say sorry. She wanted to ask for his forgiveness. She never planned to do this. But before the idea could become words, he brought his lips to hers. They kissed. It seemed to Annie that she was coming home.
•
In the morning, over breakfast, Diane told Annie about the surprise that she and Frank had for the children. Next week they were all going to Disneyland . She was clearly telling Annie, in a kindly way, that she and Grace should really go home now.
On the ride back to the ranch they saw a group of horses, far away. 'They're the Pryor Mountain horses that Joe was talking about. Do you remember?' Tom said. It was almost the only thing he said to her all day.
There were several messages on the answering machine when she and Grace got home. But two of the messages were more important than the others.
The first was from Crawford Gates. He was not going to take Lucy back. He was sorry that Annie was leaving the magazine.
The second message was from Robert. He was flying out to Montana to spend the weekend with them.
مشارکت کنندگان در این صفحه
تا کنون فردی در بازسازی این صفحه مشارکت نداشته است.
🖊 شما نیز می‌توانید برای مشارکت در ترجمه‌ی این صفحه یا اصلاح متن انگلیسی، به این لینک مراجعه بفرمایید.