سرفصل های مهم
عشق دردناک است
توضیح مختصر
زمان مطالعه

15 دقیقه

سطح

ساده
دانلود اپلیکیشن «زیبوک»
این درس را می‌توانید به بهترین شکل و با امکانات عالی در اپلیکیشن «زیبوک» بخوانید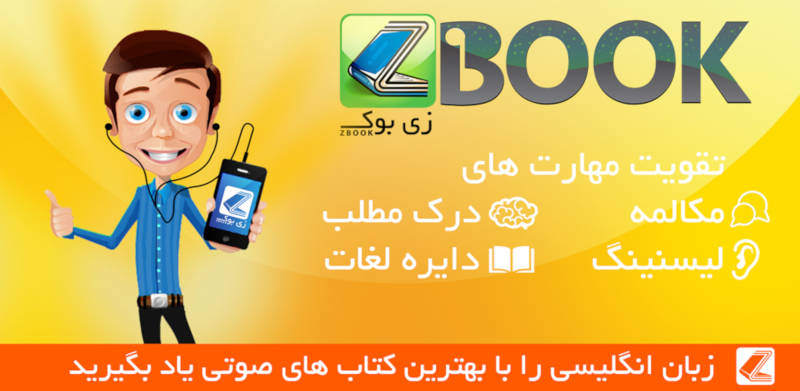 متن انگلیسی درس
Chapter 11 Love Hurts
Everyone was there, but Grace wanted to be alone. She looked at the waiting faces at the side of the arena: her mother, Frank and Diane, Joe, Scott and Craig, and even Smoky. She was afraid of failing.
Tom was in the middle, preparing Pilgrim. The horse looked beautiful. He seemed to sense that this was an important moment.
Tom rode him slowly around the arena a few times. Grace stood next to her mother. She tried to stay calm.
Then Tom got down from Pilgrim and walked over to Grace.
She went to meet him. The new leg felt good.
'Ready?' he asked. He saw the worry in her face. When he got to her he said, very quietly, 'You know, Grace, we don't have to do this now. Not with all these people here.'
'It's OK. I don't mind.'
'Sure?'
'Sure.'
He put his arm around her shoulders and they walked over to Pilgrim. He lifted his ears when they came near.
Annie was nervous. This was such an important moment. But what was beginning and what was ending? Annie wasn't sure.
'She's a strong child, that daughter of yours,' Diane said.
'I know.'
Tom stopped Grace a little way away from Pilgrim and went the final few steps alone. He put his hand on Pilgrim's neck and his head close to the horse's. Pilgrim never took his eyes off Grace.
Even from her position on the outside, Annie knew that something was wrong.
When Tom tried to bring the animal to Grace, Pilgrim refused to move. He lifted his head and looked down at Grace. White showed at the top of his eyes. Tom turned him away and walked him round and round. This seemed to calm him. But when Tom led him back to Grace, he became frightened again.
Tom took Pilgrim away and walked him again. When that didn't work, he rode him a few times around the arena. But again the horse moved away when Tom took him towards Grace. This time he let Pilgrim go and took Grace to the side of the arena.
'OK Grace,' he said. 'We're going to try one more thing. I didn't want to do this. But there's something inside that horse that I can't reach in any other way. So I'm going to make him lie down. Smoky'll help me. OK?'
'OK,' said Grace. But she had no clear idea what this meant.
'What do you mean, exactly?' asked Annie.
'Well, it's more or less how it sounds. But I have to tell you that it's not always pretty to watch. Sometimes a horse will fight really hard. So if you prefer not to watch, please go inside. I'll call you when we're finished.'
'No,' replied Grace. 'I want to watch.'
Smoky went into the arena with ropes and talked to Tom.
Pilgrim stood at the other side of the arena and watched.
Tom was near the animal now, and Smoky was a little way away. Pilgrim let Tom come near but kept his eyes on Smoky.
Tom spoke quietly to the horse. He moved his hands down one of Pilgrim's front legs. Then he lifted the horse's foot and put a piece of strong cloth over it. A rope was tied to one end of the cloth. With this he lifted the weight of the foot off the ground and tied it in that position. Pilgrim was now a three-legged animal. He was not happy.
When Tom moved away, Pilgrim tried to move too. Then he discovered that he could not walk. He was angry too, and that made his fear worse. He jumped and moved his foot, trying to free it from the rope. Then he tried to run. Tom and Smoky held tightly to the ends of other ropes around his neck. Round and round he ran, like a crazy horse with a broken leg.
Tom looked over at Annie and Grace. Grace was pale and Annie had her arms around her.
'Why's he doing this?' Grace cried.
'I don't know.' It seemed so wrong to Annie. Tom was giving pain and suffering to this animal. She couldn't understand why.
Finally the horse stopped and the two men relaxed their ropes a little. Then he was moving again. Again they pulled their ropes tight until the animal had to stop. Pilgrim looked so tired and frightened. Annie wanted to shut her eyes. Tom tied his rope to a piece of wood at the side of the arena. He placed another rope around Pilgrim's neck and pulled down hard.
'What's he doing?' Grace's voice was small and frightened.
Frank said, 'He's trying to get him down on his knees.'
Pilgrim fought long and hard. Three times he went down and each time he got back up. But finally the horse crashed to its knees and stayed down.
But Tom didn't stop there. He shouted to Smoky and the two of them continued pulling on the ropes.
'Why don't they leave him alone?' Grace said. 'Isn't he hurting enough?'
'He's got to lie down,' Frank said.
Pilgrim was making terrible noises and again he fought for a long time. But it was all too much. He fell over on his side and lay his head on the sand.
Annie could hear Grace crying. Her own tears began to fall.
Grace turned and lay her head on Annie's chest.
'Grace!' It was Tom. 'Will you come here, please?'
'No! I won't!'
He left Smoky and walked over to them. Annie kept her arms tightly around Grace.
'Grace? I'd like you to come with me.'
'No, I don't want to.
'You've got to.'
'No, you'll only hurt him some more.'
'He's not hurt. He's OK.'
'Oh sure!'
Annie wanted to say something, to protect her daughter. But Tom's face was so hard, so frightening. She let him take her daughter by the hand. He turned to Grace and looked into her eyes.
'You've got to do this, Grace. Trust me.' • He led her across the arena. Annie followed behind, unable to leave her child at this moment.
'OK, Grace,' Tom said. 'I want you to touch him. I want you to start at the back, then do the legs. Feel him all over.'
'Why? He looks half dead.'
'Just do what I ask.'
Grace walked slowly around to the back of the horse. Pilgrim didn't lift his head. But he tried to follow her with his eyes.
'OK. Now touch him. Go on. Start with his leg there. Go on.
Feel it.'
She put her hands on Pilgrim's back leg. The horse didn't move. She worked on his legs, then his body. Finally she touched his neck and head.
'OK. Now I want you to stand on him.'
'What!' Grace looked at him. 'Are you crazy?'
'Do what I say!'
Annie took a step towards them. 'Tom—'
'Be quiet, Annie.' He didn't even look at her. And now he almost shouted: 'Do what I say! Now!'
Grace started to cry. Tom took her hand and led her to the side of the horse.
'Now step up. Go on, step up on him.'
And she did. And with tears falling down her face, she stood there. A damaged person standing on the beaten body of the animal she loved most in all the world.
'Why are you doing this?' Annie cried. 'It's so terrible.'
'You're wrong,' he replied, helping Grace down. 'Pilgrim chose to do it.'
'What do you mean?'
Now he turned to look at her. Grace was crying at his side.
'He had to choose; to continue fighting life or to accept it.'
'You didn't let him choose.'
'Yes, I did. He chose to go to the edge of life and look over.
He saw what was there. And he chose to come back. He chose to accept life.'
He turned to Grace and put his hands on her shoulders.
'Lying down like that was the worst thing that he could imagine. And you know what? He found it was OK. Even you standing on him was OK. The light only comes after the darkest hour. That was Pilgrim's darkest hour. And he's still here . . .
he's still living. Do you understand?'
Grace was trying to understand. 'I don't know,' she said. 'I think so.'
'Annie? Do you understand? It's really important that you understand this. It's about what's in our hearts. About seeing clearly the way life is. Accepting it. It's about being true to it, never mind the pain. Because the pain of not being true to it is far, far greater. Annie, I know you understand this.'
She looked at him. She knew there was some message here, one that was only for her. It was not about Pilgrim, but about them. About everything that was between them. She didn't understand it then. Perhaps with time . . . Grace watched them untie the ropes. Pilgrim lay there for a moment looking up at them with one eye. Then he slowly got to his feet and took a few steps.
Tom told Grace to lead him straight to the water at the side of the arena. She stood next to him while he took a long drink.
Then Tom joined them. He prepared the horse for riding and told Grace to get on. She put one foot up. Pilgrim didn't move.
Tom took her weight and she lifted her leg over the horse's back.
She felt no fear. She walked him first one way around the arena and then the other. It was some time before she heard the others. They were laughing and shouting happily; it felt just like the day she rode Gonzo.
But this was Pilgrim. Her Pilgrim. He was better. And she could feel him under her, just like before, strong and trusting and true.
•
The party was Frank's idea.
'We can't let Annie and Grace drive 2,000 miles home with that old horse without a party,' he said.
Tom dressed slowly in his room. He could hear cars arriving, and voices and music. When he looked out, there was already a crowd. It was a fine, clear evening. He searched the faces and found her. She was wearing a new dress. She looked beautiful.
Diane got to Tom first.
'Can I have this dance?'
'I was just waiting for you to ask,' he replied. ' 'Smoky told me that you didn't go to Wyoming last week.'
'Well, that's right. I didn't.'
'Oh.'
'What is this, Diane?'
'You know what I'm talking about. It's a good thing she's going home.'
They didn't speak for the rest of the dance. When it ended, she gave him a knowing look. Then she went off. He was deep in thought when Annie came up behind him.
'Come and dance with me,' she said.
The music was fast. He wanted to hold her but he couldn't.
The next one was a slow song. Finally they could touch. He held her close and could feel her body through her light dress. He knew that Diane was watching somewhere. But he wasn't worried.
'I need to talk to you,' Annie said in his ear.
'Outside. By the stables. I'll meet you. In 20 minutes.'
•
Grace felt good. She danced with almost everyone. For the first time in her life she felt beautiful.
She went into the house, towards the downstairs bathroom, and she heard voices. Frank and Diane were having a fight.
'You've had too much to drink.'
'Be quiet,' she shouted.
'It's not your business, Diane.'
'She's wanted him from the moment she arrived.'
'Listen. He's a grown man.'
'And she's a married woman with a child.'
Grace stepped into the room.
'Hello,' she said lightly.
Frank and Diane turned quickly.
'Oh . . . hello, Grace. You having a good time?'
'I'm having a great time, thanks. Is it OK if I use the bathroom in here?'
'Of course it is. Go right in.'
She stood in the bathroom looking into the mirror. Who were they talking about? And then the thought came to her. No, it couldn't be.
•
Annie arrived before him. Then, suddenly, he was there and she was holding him.
'I'm going to leave Robert,' she told him. 'I know the pain this will give to everyone. I know the damage that it will do. But I want to be with you. I love you.'
He listened in silence, holding her and running his fingers across her face.
'Oh Annie.'
'What? Tell me.'
'You can't do that.'
'I can. I'll go back to New York and tell him.'
'And Grace. You think you can tell Grace?'
She looked at him, searching his eyes. Why was he doing this?
'After what she has suffered . . . ?'
'You think I don't know?'
'Of course you do. And that's why you won't do this.'
She felt tears coming. She knew she couldn't stop them.
'I can't lose you. Don't you understand? Can you choose to lose me?'
'No,' he said simply. 'But I don't have to.'
'Remember what you said about Pilgrim? You said he went to the edge and looked over. And then he chose to accept life.'
'But if you see pain and suffering there? Then you're crazy to accept it.'
'But the pain and suffering will be other people's, not ours.'
He looked away. Annie was angry now.
'You don't want me.'
'Oh Annie. You'll never know how much I want you.'
She cried in his arms and lost all sense of time and place. When she could cry no more, he cleaned her face. Then they returned to the party.
مشارکت کنندگان در این صفحه
تا کنون فردی در بازسازی این صفحه مشارکت نداشته است.
🖊 شما نیز می‌توانید برای مشارکت در ترجمه‌ی این صفحه یا اصلاح متن انگلیسی، به این لینک مراجعه بفرمایید.