سرفصل های مهم
نجات یافته
توضیح مختصر
زمان مطالعه

7 دقیقه

سطح

ساده
دانلود اپلیکیشن «زیبوک»
این درس را می‌توانید به بهترین شکل و با امکانات عالی در اپلیکیشن «زیبوک» بخوانید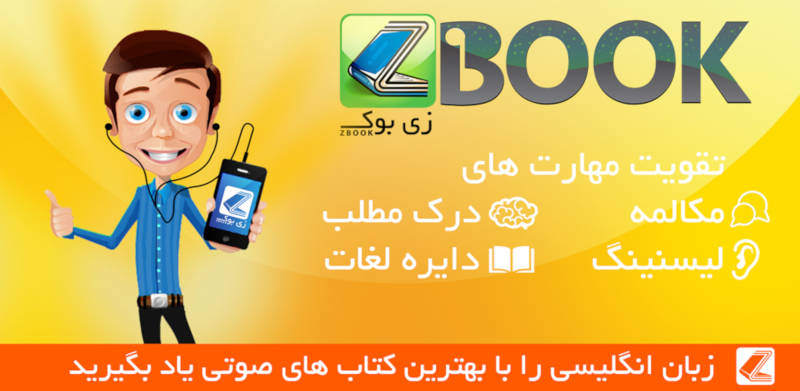 متن انگلیسی درس
Chapter 12 Saved
The next morning Annie felt terrible. She dressed. Then she went down to the kitchen to get some juice for Grace. There was so much to do. They had to pack and clean the house. They had to put oil and water in the car. They needed food for the journey…
She ran to the top of the stairs and called Grace's name. No answer. So she went into the bedroom. The bed was empty.
•
Joe first discovered that Pilgrim was missing. They searched everywhere for him, calling his name. But they didn't find him.
'I'm sure it's OK. Grace has probably taken him for a ride,' said Diane.
Tom saw the fear in Annie's eyes. They both knew that it was something more.
'How was she when she went to bed?' Tom asked.
'Quiet. She said she felt a little sick. I think she was unhappy about something. Is Pilgrim safe enough for her to take out?'
'He'll be all right,' Tom replied. 'I'll go with Frank. We'll try and find her.'
The two of them went off to change their clothes.
'I think she knows,' Annie said quietly to Tom when he returned.
'Yes, I think so too.'
'I'm sorry.'
'Don't ever be sorry, Annie. Ever.'
•
Grace rode Pilgrim fast, pushing him on and on. He did everything she asked. He ran and ran all morning. At first she was just angry; she had no plan. She only knew that she wanted to punish them. She wanted to make them sorry. But when she felt the cold air of the high places in her eyes, the tears came. She put her head on Pilgrims and cried.
Why was Tom doing this? Her Tom. After all that kindness.
This was what he was really like. Only a week earlier, he was talking and laughing with her father. A week! Adults were sick.
And everyone knew about it. Everyone. It was all so sick.
A little later, Grace took Pilgrim to drink from a small river.
While he was drinking, she found some matches in her pocket.
That's when she had the idea.
She looked over the top of the hill towards a little wooden hut. At this time of year dry wood burnt like paper. And her body inside it. They were going to be sorry.
•
Frank got down from his horse to take a closer look at the prints by the water's edge.
'I think she's going to the hut. From the look of these, she's about half an hour in front of us.'
The horses were drinking noisily when Frank said, 'Tom . . . it's not my business, but …'
'It's OK, Frank. Go on.'
'Well, you know Diane had a lot to drink last night . ..'
'Yes.'
'Well, we were in the kitchen and she was shouting about you and Annie …'
'Yes …'
'Then Grace came in . . . and I think she heard.'
'Oh.'
'Is that what this is about?'
'Yes, probably,' replied Tom.
'You're in it deep then?'
'Yes. You can say that.'
They looked for her from the top of the hill. But nothing.
Frank got off his horse and looked at the ground. Not one horse's prints but many.
'I guess these are those wild Pryor Mountain horses.'
Then suddenly they heard it. There was a deep noise coming from somewhere in the trees. It was the sound of horses, running and screaming. Perhaps ten or more, Tom thought. He and Frank rode on slowly, listening all the time.
The narrow path that they were following went up. After some time the ground fell away and the path became wider.
Many hundreds of feet below was a dark world of trees and rock.
It was from this place that the sound of running horses came.
They heard the scream of a single horse. And Tom knew, with a sick feeling, that it was Pilgrim.
•
Grace had her back to a rock wall. All around her were horses, running and screaming. At the centre, hitting out with their feet, were Pilgrim and the white stallion.
Tom got down from Rimrock. 'Stay here with the horses,' he told Frank.
He walked with his back to the wall. He never took his eyes off the horses.
He was very close to Grace now. Finally she saw him. Her face was very pale.
'Are you hurt?' he shouted.
Grace could not speak for fear — fear more for Pilgrim than herself. She could see the white stallion's strong teeth when they bit into Pilgrim's neck. Worst of all was the sound of the screams.
She saw Tom take off his hat and step out into the running horses. He held the hat high and moved it around in front of him. They turned away from him suddenly and he moved in quickly behind them. He pushed them before him, away from Pilgrim and the stallion. Soon the female horses and their young were gone.
Now Tom turned and moved slowly around the wall again.
He stopped near Grace and called, 'Stay right there, Grace.
You'll be OK.'
Then, without any sign of fear, he walked towards the fight.
Grace saw his lips moving. She couldn't hear what he said. Perhaps he was talking to himself; perhaps he was not talking at all.
He didn't stop until he was next to them. Then they seemed to see him. He reached for Pilgrim's neck and pulled him down. He turned him and pushed him away from the stallion. This made the stallion even more angry. He turned towards Tom.
Grace never forgot what followed. It stayed with her until the day she died. The stallion turned, threw his head back and kicked at the ground with his feet. For a moment he did not know what to do with this man - this man who stood unafraid before him.
Tom did not move back; he walked closer to the stallion.
When he moved, the stallion lifted its legs. But Tom continued to walk towards him. Grace thought that Tom opened his arms a little to the horse. And he seemed to show him his open hands.
Perhaps he was offering what he always offered, the gift of trust.
But Grace had a darker thought too. Tom seemed to be offering himself this time. Then, with a terrible sound, the stallion's feet came down on Tom's head. He fell like a stone to the ground.
The stallion brought his legs up again, but not so high. He threw his head high and screamed one last time. Then he was gone.
مشارکت کنندگان در این صفحه
تا کنون فردی در بازسازی این صفحه مشارکت نداشته است.
🖊 شما نیز می‌توانید برای مشارکت در ترجمه‌ی این صفحه یا اصلاح متن انگلیسی، به این لینک مراجعه بفرمایید.