سرفصل های مهم
برای حالا زندگی کردن
توضیح مختصر
زمان مطالعه

10 دقیقه

سطح

ساده
دانلود اپلیکیشن «زیبوک»
این درس را می‌توانید به بهترین شکل و با امکانات عالی در اپلیکیشن «زیبوک» بخوانید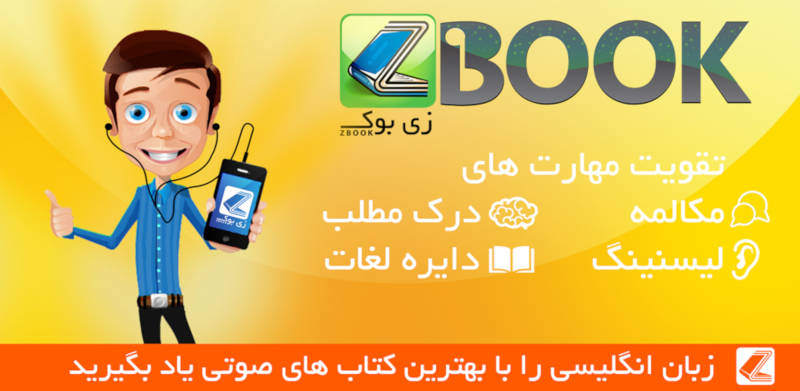 متن انگلیسی درس
Chapter 10 Living for the Moment
Late on Sunday night, Tom did a final check on the horses. Then he went inside to pack.
'Get into bed, Scott,' Diane was shouting. 'We're catching a plane at seven in the morning and you need some sleep.'
Tom walked up the stairs and saw the half-filled cases.
'Come on, Scott,' said Tom, pushing him towards the bedroom. Craig was already asleep. Tom sat on Scott's bed and they talked about Disneyland until the boy's eyes closed.
Tom walked past Frank and Diane's room on the way to his own. She thanked him and said good night. Tom packed everything he needed for a week. It wasn't much. Then he tried to read, but he couldn't keep his mind on his book. He walked to the window and looked up towards the river house. Robert and Grace were on a plane for New York, and Annie was there, alone.
•
Annie woke to the sound of a car. She knew that the Bookers were leaving for their flight. Was Tom there to say goodbye? She got out of bed and went to the window. She could see the car leaving. There was nobody outside the ranch house.
She had a bath and tried to choose some clothes. She tried one thing, then another. In the end she got angry with herself.
She put on a pair of old trousers and a shirt. What did it matter?
He was only coming to say goodbye.
Finally she saw him coming out of the house. He threw a bag in the back of his car and then walked up towards her.
'Hello.'
'Hello.'
'Did Grace and Robert get their flight all right?'
'Oh yes. Thanks. I heard Diane and Frank go.'
For a long moment there was silence.
'Would you like some coffee?'
'Oh. No thanks. I have to go.'
'OK.'
'Well.' He pulled a small piece of paper from his pocket.
'Here's my number in Wyoming. If there's a problem or something, you know.'
She took it. 'Thanks. When will you be back?'
'Oh. Saturday, I guess. One of the workers — Smoky — will be here tomorrow to look after the horses. I told him that you're feeding the dogs.'
She gave him a little smile.
'OK,' he said. She followed him to his car. He put his hat on.
'Well, goodbye Annie.'
'Goodbye.'
He started the car and touched his hat to her. Then he drove away.
•
He drove for four and a half hours. And all the time the ache in his heart seemed to get worse. Why didn't he just take her in his arms? He knew that she wanted him to. And suddenly he understood. It was simple. He loved her deeply.
•
It was for the best, Annie thought. She had all kinds of jobs to fill the day and the coming week usefully. But it wasn't so easy. The day was long, and she felt lonely.
She watched the sun going down behind the mountains. Then she drove down to feed the dogs. They happily led her to the place where their food was kept.
At that moment a car drove in and stopped in front of the ranch house. Annie was surprised that the dogs did not even turn their heads.
She saw him just before he saw her. For a long moment they didn't speak.
'I thought . . .' He stopped. 'I decided to come back.'
Annie looked into his eyes. 'Yes.'
She found that she couldn't move. He knew it and came to her. He put his arms around her and held her tightly.
And then she cried. He kissed the tears that ran down her face. She brought her lips to meet his.
'I can't believe you're here,' she said.
'I can't believe I went.'
He took her by the hand and led her into the ranch house.
They climbed the wide stairs and walked slowly to his room.
He pulled her close to him and kissed her again.
Annie closed her eyes. There is nothing except this, she thought. No other time, no other place, than now and here. And there is no right or wrong. This is the way it has to be.
•
He woke at first light and felt her warm body next to his. Her right hand lay on his chest just above his heart. He lay without moving, afraid to wake her. Then he heard the sound of a car. He got out of bed and quietly put on his clothes.
'Good morning, Smoky.'
'I thought you went to Wyoming.'
'Yeah. Change of plan. Sorry. I meant to call you.'
Smoky was looking at Annie's car now. 'Your guests didn't go back east then?'
'Well, Grace did, but her mother couldn't get a flight. She's staying here until Grace gets back.'
'Right,' Smoky said.
•
Annie woke up and lay there for a moment. Then she remembered. But where was Tom? She ran to the window. There he was, talking to a young man.
There were two cups on the table when she came down to the kitchen a little later.
'I made some coffee.'
'Thanks.'
'That was Smoky. I forgot to call him.'
Silence. He looked so worried. She was suddenly afraid that he was going to say that it was all a mistake.
'Annie.'
'What?'
'I don't know what you feel about this …'
'And what do you feel?'
He said simply, 'That I love you.' Then he smiled in a way that almost broke her heart. 'That's all.'
She put her cup down and went to him. He held her close.
She covered his face with kisses.
They had four days and three nights before the Bookers returned. Live for now, Annie told herself, with no thoughts of the past or the future. Then nothing afterwards mattered; this moment was theirs for ever.
Later, she told him what she wanted. They agreed to ride to the place where they first kissed. They planned to be alone together with the mountains and sky
•
Smoky saw Tom preparing the horses.
'Going up to check on the cattle?'
'Yes.'
'Alone or . . . ?'
'No, Annie's coming too.'
'Oh, right.'
'Smoky . . . I want to ask you something.'
'Sure.'
'Don't say anything about this, will you?'
'No, of course not. I understand.'
Before leaving, Tom went down to the fields. He put Pilgrim in with some of the younger horses. When Tom walked away, Pilgrim stood alone by the gate. He was watching Tom. He seemed to know that something in their lives was different now.
•
They rode for some hours, speaking very little. It was enough to be together. There was no need for words.
They stopped in the heat of the afternoon and ate a simple meal. Later they climbed to the top of a hill. Suddenly Tom told Annie to stop. Not far in front of them they saw the group of wild horses. Tom counted seven full-grown females, two young horses and a large white stallion. He was deep-chested and strong.
'What a beautiful animal,' Annie said.
'Yes. Things get a bit difficult at this time of year,' said Tom.
'He'll have to fight other stallions who are following the females.'
The white stallion was looking at one of these males now.
They stood nose to nose while the other horses looked on.
Suddenly both animals seemed to go crazy. They lifted their front feet high and kicked angrily. Even from here you could see the whites of their teeth and. eyes. Then, in moments, the fight was finished. The other stallion ran off. The white horse led his family away.
Tom and Annie talked for hours by the fire that night. He told her about Rachel and his son. She tried to describe her feelings for Robert.
'Did you want more children?'
'Oh, yes. We tried. But I was never able to carry them inside me for long. In the end we just gave up. More than anything, I wanted a child for Grace. A brother or a sister for her.'
They fell into silence again. Annie knew what he was thinking. But it was a thought that was too sad to talk about.
After two more happy days, the last night came. They had to return and be with the others again.
•
Back at the house, Annie prepared their last meal together.
'Oh,Tom. I love you so much.'
'I love you too.'
When they finished eating, he asked her about the rope trick.
'Do you know how to do it yet?'
'No, I don't think so.'
'Did you keep the rope?'
'What do you think?'
She pulled it from her pocket and gave it to him. Then he very slowly showed her every move. Suddenly, she understood.
'Let me try,' she said. She found that she could picture exactly the movements of his hands. And it worked. When she pulled, the rope came free.
He sat back. She read both love and sadness in his face.
'Now you know,' he said.
'Can I keep the rope?'
'You don't need it now.' He took it and put it in his pocket.
مشارکت کنندگان در این صفحه
تا کنون فردی در بازسازی این صفحه مشارکت نداشته است.
🖊 شما نیز می‌توانید برای مشارکت در ترجمه‌ی این صفحه یا اصلاح متن انگلیسی، به این لینک مراجعه بفرمایید.