سرفصل های مهم
تصادف
توضیح مختصر
زمان مطالعه

9 دقیقه

سطح

ساده
دانلود اپلیکیشن «زیبوک»
این درس را می‌توانید به بهترین شکل و با امکانات عالی در اپلیکیشن «زیبوک» بخوانید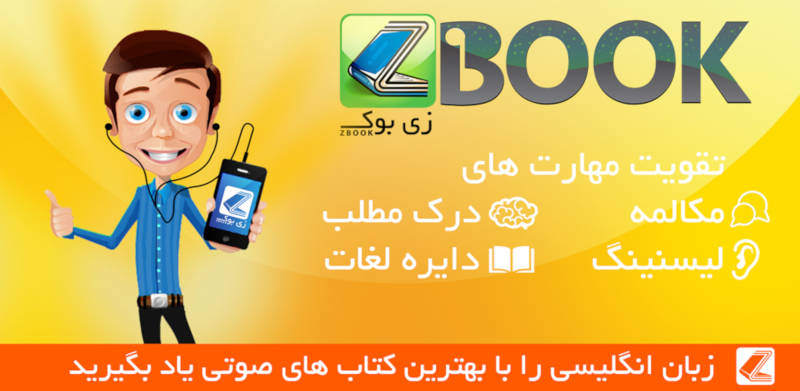 متن انگلیسی درس
Chapter 1 The Accident
High in the woods that morning, snow covered the ground and ice hung from the trees. There was a silence and calm that you could almost touch; no bird or animal spoke.
Into this silence came two horses, one brown and one black, walking through the deep snow. Their riders, two girls of thirteen and fourteen, were laughing.
The older girl, Judith, was leading the way on Gulliver, the brown horse, and looking back over her shoulder at Pilgrim.
'Look at him, Grace! He's so funny.'
Grace was laughing too much to reply. Her horse was walking with his head down, pushing his nose through the snow. Every now and then he suddenly lifted his head and threw the snow into the air. Then he jumped playfully when it fell.
'That's enough, you!' Grace told him finally.
They made their way slowly down through the woods to an old road that was not often used now. A river ran along the side of it. They were looking for an old railway bridge that passed over the river.
'There it is.' Judith saw the bridge.
The path up from the road was very steep.
Judith went first. Her horse, Gulliver, took a few steps and then stopped.
'Up we go, boy,' Judith told him.
Gulliver felt the ground with his foot and then continued to climb. When her friend was almost at the top, Grace started to follow on Pilgrim.
'How is it?' she called.
'It's not too bad,' replied Judith. 'But go slowly.'
Suddenly Grace heard the sound of Gulliver's shoe hitting ice.
Judith gave a loud cry. Then Gulliver dropped to his knees and fell back down towards the road.
Grace tried to move Pilgrim out of the way, but there was no time. Gulliver hit Pilgrim hard and both horses and their riders landed in the road. Judith was hanging from the horse by one foot. Then her head hit the hard ice and she stopped moving.
Suddenly a large truck came round the corner. The driver saw the horses in front of him, but it was too late; he couldn't stop quickly enough on the icy road. What were those children doing? Couldn't they hear him? Couldn't they see him?
Grace, holding tightly onto Pilgrim's back, could see the truck. She tried to reach Gulliver and lead him and Judith off the road. She pulled at Pilgrim and turned him towards the other horse. But there was not enough time. The truck was almost on top of them. Then the driver sounded his horn.
Pilgrim seemed to go crazy. He lifted his front legs towards the truck, and Grace was thrown into the road.
For years afterwards the truck driver had a clear memory of that moment. The horse's face was covered in blood, and his eyes were wild. He seemed to throw himself against the front window of the truck. Then the driver saw nothing more through the broken glass. He could not stop the truck. It continued to move across the ice before it finally came to a stop under the bridge.
•
Grace's father, Robert, got back from the shops and found two messages on the answering machine of his weekend home in Chatham. One was from Annie, his wife, who was working late in New York. The other was from Mrs Dyer, at the stables where they kept Pilgrim. Something in Mrs Dyer's voice made Robert go cold.
Soon afterwards he was on the telephone to his wife at her office.
Grace was in hospital, he told Annie quietly. She was very badly hurt. Her friend Judith was dead.
•
On the train from New York, Annie Maclean thought about her life since her daughter's birth. She was proud to be back at work only six weeks after Grace was born. She had a young child, but she also had an important job with a top magazine. It wasn't too bad at first; Annie could sometimes work at home. And she often took Grace with her when she had to work out of town.
But now Annie worked long hours. She and Grace had little time together. In the mornings, Grace had to do her piano practice before school. They also spent two hours together each evening. But Annie made sure that Grace did her homework then. She tried to show her love for her daughter. She knew, though, that she often seemed cold and impatient with her.
They were more relaxed together during their weekends in the country, because they were both interested in horses. Annie didn't ride these days, but she understood the riding world. She liked taking Grace to horse shows. If the girl wanted to talk, though, she always turned to her father first.
•
Pilgrim was down by the river when they found him. There was dry blood all over his face, and fresh blood was pouring from a large hole in his chest. Even in this state, he was clearly a beautiful animal. But Harry Logan, the horse doctor, did not think that he could live for very long; he was losing too much blood.
Logan walked towards the horse. He spoke to him softly, trying to hide the needle in his hand.
'It's all right, boy. Don't worry. Nobody's going to hurt you.'
The horse took a few sudden steps and fell. Logan ran to him and pushed the needle deep into his neck.
•
When she arrived at the hospital, Annie noted her husband's pale face and the deep unhappiness in his eyes. She put her arms around him without speaking.
'How is she?' Annie finally asked.
'She's going to be all right,' Robert said. 'She can't move, or talk. But the tests show no signs of brain damage.' He stopped and tried to fight against the tears. Annie waited. She knew that there was more.
'Tell me,' she said.
He looked at the floor and then slowly back at her.
'It's her leg.'
'How bad is it?' she asked.
'It's bad. They're . . . they're taking it off.'
Annie surprised herself. Robert was crying, so she didn't.
Someone had to stay calm.
'Which leg is it?'
'The right one.'
'How much of it are they taking off?'
Robert looked at her strangely.
'From above the—' For a moment he could not continue.
'Above the knee.'
'How far above the knee?' She couldn't stop now.
'I haven't got the measurements, Annie. Does it really matter?'
He turned away to the window.
A nurse came; there was a telephone call for them. It was Mrs Dyer, from the stables. She asked about Grace, but she was calling about Pilgrim. Logan was with him. Pilgrim was very badly hurt.
So Logan thought that they should shoot him. Did Annie agree?
Annie surprised herself again.
'No,' she said angrily. 'No! I want that horse to live. It doesn't matter what it costs. Don't let that man kill him!'
Day after day, Robert and Annie sat in turn at their daughter's hospital bedside. She couldn't move or talk; she lay somewhere between life and death. While one parent watched, the other slept.
Grace Maclean lay in her own little world. She was fed through a hole in her neck. The doctors moved her arms and legs to keep them strong. Robert and Annie left her room together only once, when they went to church. They were present at the service which marked the end of Judith's short life.
Then, one day, Annie was holding her daughter's hand in her own when she saw Grace's finger move. She watched closely, but the movement was not repeated.
'Grace?' she said quietly. 'Grace?'
Nothing. She looked up at the screens above the bed. The speed of Grace's heartbeat was faster, she was sure. Yesterday it was 70. And now 84. She held Grace's hand more tightly in her own.
Ninety, a hundred, a hundred and ten . . .
'Talk to her.' A young doctor was standing behind her now.
For a moment, Annie didn't know what to say,
'Grace, it's me. It's time to wake up now. Please wake up.'
•
The water was warm and thick, and Grace was swimming in it.
Far away there was a spot of light. She could go towards it, or turn away, back into the darkness.
Then she heard voices. One, she knew, was her mother's. The other was a man's, but not her father's. She tried to move towards them, but the water was too thick. She tried to call for help, but she couldn't find her voice. She had to try again.
مشارکت کنندگان در این صفحه
تا کنون فردی در بازسازی این صفحه مشارکت نداشته است.
🖊 شما نیز می‌توانید برای مشارکت در ترجمه‌ی این صفحه یا اصلاح متن انگلیسی، به این لینک مراجعه بفرمایید.