سرفصل های مهم
سفر غرب
توضیح مختصر
زمان مطالعه

8 دقیقه

سطح

ساده
دانلود اپلیکیشن «زیبوک»
این درس را می‌توانید به بهترین شکل و با امکانات عالی در اپلیکیشن «زیبوک» بخوانید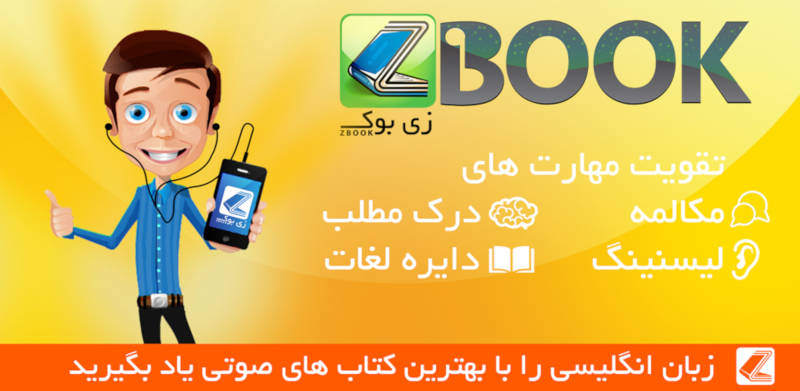 متن انگلیسی درس
Chapter 4 The Journey West
Annie got the story from the Dyer boys. And their mother told her coldly that she wanted Pilgrim out of the place by Monday.
Harry Logan was prepared to keep Pilgrim in his stables for two weeks.
It was three days before Annie was able to speak to Tom Booker.
'Mr Booker, I want to say how sorry I am . . . about the stables . . . about Pilgrim.'
Tom said nothing.
'We've moved him to another place, a better place. Please, please come and see him again.'
'Mrs Maclean, you've got to understand. That horse is suffering too much. It's wrong to keep him like that.'
'So you think I should let him die?'
'Yes, I do. But of course he's not my horse.'
He refused to make another visit, and she could not change his mind. Finally, she thanked him and ended the conversation.
The lights in the sitting room were off. She walked slowly to the window and stood there for a long time. She looked towards the buildings on the East Side of the city. Ten thousand windows, little spots of light in the night sky. Inside every one of them was a different life with its own special pain.
She knew now what she was going to do. But she didn't want to tell Robert or Grace yet. She had to make some preparations first.
•
Crawford Gates was the owner of the magazine that Annie worked for. He seemed happy for Annie to go to Montana. It was not a holiday. She was going to take her computer, and she planned to work there. But she knew that her boss was a hard man. He was only interested in his business. And a lot of people were jealous of her position, so it was dangerous to leave the office.
She rented a house in Choteau, a town near Tom Booker's ranch, and found the address of a stable just outside town. Then she was ready to tell Robert and Grace. She was not worried about this. They always agreed to her plans in the end. Tom Booker didn't need to know. She was going to arrive at his ranch, with the horse, after a journey across seven states. He had to see her then.
•
Grace's feelings about her mother were mixed. She loved her but often felt angry with her. Her mother was always so sure about everything. She knew Grace's likes and dislikes. She understood her hopes and her pain. Sometimes this understanding made Grace feel good. But more often she felt crowded by her mother.
Now, though, at last, she discovered a way to make her mother feel bad. She protected herself by saying nothing. Her silence hurt Annie, and that made Grace feel good.
Annie, Grace and Pilgrim drove west to the Missouri, then followed the wide brown river north to Sioux City. Here they entered South Dakota and headed west again. They travelled without speaking. The sadness between them seemed to grow in this hard, unforgiving land.
One night, they stopped at a small hotel. There were two large beds, side by side, and Grace threw herself down on the one farthest from the door. Annie went out to look after Pilgrim.
She could not let Pilgrim leave the trailer. But after days on the road, the horse no longer acted crazily when Annie opened the door. He just moved back into the darkness and watched. He never touched his food and water until she left.
'Grace?' Annie said softly, when she got back to the room.
'Don't you want to eat?'
No reply. Annie knew that Grace wasn't really asleep. But she didn't want to eat alone, so she decided to go to bed.
That night Annie dreamed that she was walking with her father along a snowy mountain top. They were tied together and there were steep walls of ice on each side of them. Her father turned to smile at her. It's safe, his smile told her. But then the ice opened and he began to fall into the cold darkness below. To save herself and him, she jumped off the other side of the mountain.
But the rope did not hold her. She continued to fall helplessly, down, down, down.
It was late afternoon the next day when they drove into the state of Montana. Annie was angry at the weight of Grace's silence and could not hide her feelings. She turned off the main road and stopped the car.
She could feel Grace's eyes on her back, but she did not turn to look at her.
'How long is this going to continue, Grace?'
'What?'
'You know what I mean. How long is it going to continue?'
Silence. Annie turned round. 'Is this it now? We've come nearly 2,000 miles and you haven't spoken a word. I just want to know.
Is this the way that you and I are going to be now?'
'I don't know,' replied Grace, looking at the floor.
'Do you want to turn around? Shall we go back home?' Grace gave a small laugh. 'Well, shall we?'
Grace lifted her eyes and looked out of the window.
'Because if that's what you want-'
Suddenly Grace turned to her.
'Why are you asking me now?' she shouted. 'You decide! You always do! You're not interested in what other people want! You never listen to anybody!'
'Grace,' Annie said quietly, putting a hand out. But Grace pushed it away.
'Don't! Just leave me alone!'
Annie looked at her for a moment. Then she opened the door and got out. She walked until she came to the top of a hill. Then she stopped and sat down. She began to cry. She cried for Grace and Pilgrim. She cried for the other babies she tried to carry inside her — the babies that were never born. And she cried for herself.
She never felt that she belonged anywhere. America was not her home. But England, where she grew up, did not feel like home now. In each country they thought that she came from the other one. She had no home. Not since her dear father's death.
In some ways, this was useful. She could change to suit the situation. She loved her work, and she was good at it. But since Grace's accident, this all seemed so unimportant. She was being strong for Grace, she thought. But really, she knew no other way to act. She didn't understand herself; and now she did not know her child. She needed action to solve her problems, because she could not live with her feelings. This crazy journey halfway across America was the result.
She cried, holding her head in her hands, until her shoulders hurt. And she stayed there while the sun went down behind the mountains. When she finally looked up, it was night.
'Excuse me!' It was a police officer. 'Are you all right there?'
Annie dried her face and got up.
'Yes. Thank you. I'm fine.'
'Your daughter was worried about you.'
'Yes, I'm sorry. I'm going now.'
She walked back down the hill. Grace's eyes were closed.
Annie started the car and turned on the lights. Then she drove through the night, all the way to Choteau.
مشارکت کنندگان در این صفحه
تا کنون فردی در بازسازی این صفحه مشارکت نداشته است.
🖊 شما نیز می‌توانید برای مشارکت در ترجمه‌ی این صفحه یا اصلاح متن انگلیسی، به این لینک مراجعه بفرمایید.