سرفصل های مهم
روزنه امید
توضیح مختصر
زمان مطالعه

10 دقیقه

سطح

ساده
دانلود اپلیکیشن «زیبوک»
این درس را می‌توانید به بهترین شکل و با امکانات عالی در اپلیکیشن «زیبوک» بخوانید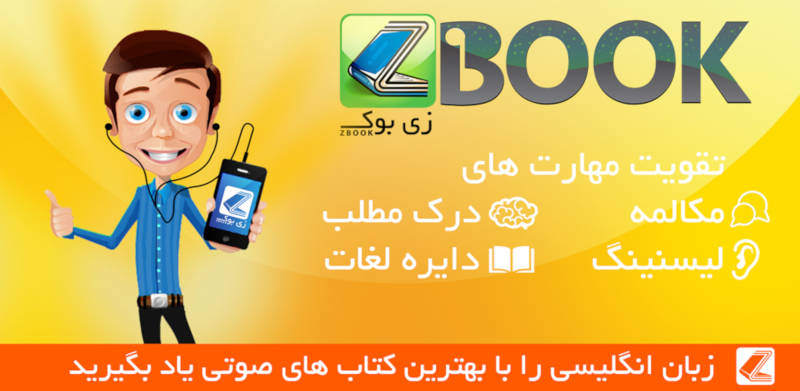 متن انگلیسی درس
Chapter 5 New Hope
Two small rivers ran through the Booker brothers' land. They came down from the mountains together, side by side. Then the northern river ran in a straight line through the hills. The southern one moved here and there across flatter land.
The house that they called the river house stood on a hill above the north river. Tom and Rachel lived here after their marriage, then later Frank and Diane. Now it was empty. From it you could look along the river to the ranch house, where Frank's family, and Tom, lived now. Tom looked up at the river house. He thought, not for the first time, about moving into it again.
He and Joe were on their way back from feeding the cattle.
They drove down to the ranch and parked near the stables. Joe's younger brothers, Scott and Craig, came running from the house.
'Are you going to see Bronty's baby?' they shouted. 'Can we come?'
He took them into the stables. Bronty was a big ten-year-old horse with a red-brown coat. She pushed her head towards Joe, who had an easy, confident way with horses.
'He looks so funny,' said Scott, watching the young horse behind Bronty.
Tom and Joe let the horses out into the fields, and then turned to walk back to the house.
'Is your mother having visitors?' asked Tom, seeing a silver car coming over the hill.
'I don't know,' replied Joe.
When the car stopped, Tom looked at the driver's face. Joe saw his uncle's surprise.
'You know her?'
'I believe I do. But I don't know what she's doing here.'
Annie got out of the car and walked nervously towards him.
She was wearing trousers and boots and a long white top that came halfway down her legs. The sun shone on her red hair and Tom remembered those green eyes from that day at the stables.
'Mr Booker. Good morning.'
'Well, good morning.' They stood for a moment. 'This is Joe, my brother's boy.'
'Hello, Joe. How are you?'
'Fine.'
'What a beautiful place,' she said, looking around.
'It is,' replied Tom.
There was a longer silence. Then she began.
'Mr Booker, you're going to think I'm crazy. But you can guess why I'm here. It's about my daughter's horse. I know you can help him. I came here to ask you to take another look at him.'
'Mrs Maclean-'
'Please. Just a look. It won't take long.'
Tom laughed. 'What, to fly to New York?'
'No. He's here. In Choteau.'
'You've driven him all the way here? Alone?'
Joe was looking from one face to the other, trying to understand. Diane came out of the house. She stood at the door, watching them.
'With Grace, my daughter.'
'Just so I can take a look at him?'
'Yes.'
'Are you coming in to eat, Tom?' Diane called suddenly.
'Tell your mother I'm coming, Joe.'
Tom continued to look at Annie, while she looked at him.
'Excuse me for saying it,' he said. 'But you can't accept no for an answer, can you?'
'No,' Annie said simply. 'You're right. I can't.'
•
Grace refused to go up to the Booker ranch with Annie. After her mother left, she went out into the little town. Choteau was just one long main street, really. She walked slowly, using her stick. She was not confident yet on her new false leg. People stopped in the street to watch her. When she got back to the cold, lonely house again she felt very unhappy. She lay on her bed and cried.
Annie was excited when she returned from the ranch. She told Grace that Tom Booker was going to have a look at Pilgrim.
But Grace showed no interest.
Grace's feelings about Pilgrim were unclear even to herself. In fact they frightened her. She did not want to think about him, but her mother never let her forget. Annie was trying so hard, and Pilgrim wasn't even hers. Of course Grace wanted him to get better, but . . . For the first time she thought that perhaps she didn't want him to get better. Perhaps she wanted him to be like her, damaged for ever. No, stop it, stop it, she told herself. It was crazy to think like this. But why couldn't her mother leave her alone?
'Grace? Are you ready? He'll be here soon.'
Grace didn't reply.
'Grace?'
'Yes? So what?'
She knew the pain she was giving to her mother. It pleased her.
•
'If you're looking for trouble, you've come to the right place,' said the owner of the stables. 'It nearly killed me getting that crazy horse in.'
Tom could hear Pilgrim kicking the door of the old stable.
The horse looked worse than he remembered. How could he even stand when his front leg was so thin? But here he was, kicking like a wild animal.
Tom drove to Annie's house and pushed the bell. He was surprised at the angry face of the girl who answered the door.
'I guess you're Grace,' he said, smiling. She didn't smile back; she just opened the door wider.
'She's on the telephone. You can wait in here.'
Tom followed Grace into the sitting room. While she was in front of him, he looked down at her leg and her stick. The television was on in the room. Grace sat down and seemed to be watching it. But Tom knew that she wanted him to feel unwelcome.
'What does your mother do?' he asked her.
'What?'
'Your mother. What kind of work does she do?'
'She works for a magazine.'
'That sounds like hard work.'
Grace laughed. It was such an angry laugh that he was surprised again.
'Listen,' Grace said. 'I don't know if she's told you . . . I don't want to know anything about this, OK? It was all her idea. I think it's crazy. They should just let him die.'
She returned to the television. Tom looked out of the window thoughtfully.
'I'm sorry. It was a work call — it was important.'
He turned. Annie's hair was pulled back from her face, wet from a bath. It made her look boyish.
'That's OK.'
'You've been to see him?'
'Yes, I just came from there,' he replied.
'And?'
'Well,' he began, 'he's in a bad state.'
He didn't know how he was going to tell her. Then, over her shoulder, he saw Grace in the doorway. She was trying to look uninterested. He knew, though, that she was listening. He suddenly understood how the three of them — the mother, the daughter and the horse — were all joined in suffering. If he could help the horse, perhaps he could help them all. What was wrong with that? And how could he walk away from such pain?
He heard himself say,'Perhaps we can do something.'
Hope shone from Annie's eyes.
'Now wait a minute. I said perhaps. But I need to know something first. It's a question for Grace here.'
Grace looked at him.
'You see, when I work with a horse, the owner's got to be there too. So this is what I'm offering. I'm not sure I can do anything with old Pilgrim. But I'll try if you help me.'
Grace looked away. Annie looked at the floor.
'You have a problem with that, Grace?'Tom said.
Her voice was low when she replied, 'Do you really have to ask?' She left the room again.
'Right. I have to go now.'
He walked towards the door. Annie ran after him.
'What does she have to do?' asked Annie.
'Just be there, help me.'
He put his hat on and opened the front door.
'It's cold in here,' he said. 'Is there something wrong with the heating?'
He was on his way out when he saw Grace in the sitting room doorway. She spoke very quietly, without looking at him.
'I'm sorry, Grace?'
'I said OK. I'll do it.'
'Why did she just come out here like that? Who does she think she is?' Diane was angry, and Tom couldn't understand why. 'And what about your other work? You said no more clinics!'
That's enough, Diane. Leave him alone,' Frank told her.
Diane was a tall, strong woman of about forty-five. She was Tom's friend before she met Frank. They went out a few times, but he didn't want any more than that. So Diane married the younger brother, Frank. Tom liked her a lot. He worried sometimes, thought that she she was spending more time on him 'Is the girl's leg of wood?' Scott said through a mouth full of food.
'Just eat your food, Scott,' said Frank.
They ate in silence for a few minutes.
Tom and Frank worked well together. The two of them were close, and they never disagreed about the ranch. Frank was a better businessman and knew much more about cattle than his brother. Tom did his clinics and looked after the horses. Frank was happy with that.
'Is the woman famous?' It was Scott again.
Diane didn't give Tom the chance to answer.
'Have you heard of her?' she asked the boy.
'No.'
'Well then, she isn't famous, is she? Eat your food.'
مشارکت کنندگان در این صفحه
تا کنون فردی در بازسازی این صفحه مشارکت نداشته است.
🖊 شما نیز می‌توانید برای مشارکت در ترجمه‌ی این صفحه یا اصلاح متن انگلیسی، به این لینک مراجعه بفرمایید.