سرفصل های مهم
تام بوکر
توضیح مختصر
زمان مطالعه

11 دقیقه

سطح

متوسط
دانلود اپلیکیشن «زیبوک»
این درس را می‌توانید به بهترین شکل و با امکانات عالی در اپلیکیشن «زیبوک» بخوانید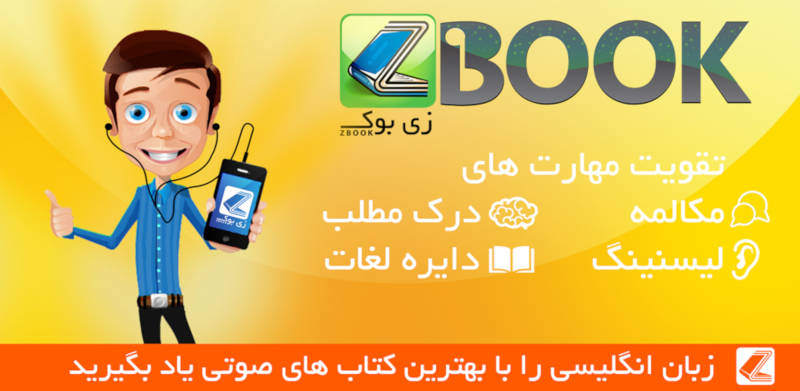 متن انگلیسی درس
Chapter 3 Tom Booker
Even long ago there were men who understood horses. These men could calm the most troubled animals just by talking to them. Nobody knew their secrets, but they were called 'whisperers'.
Annie was in the library. She was reading about a man called Solomon Rarey, from Groveport in Ohio. The British queen, Queen Victoria, heard about his skill with horses, and in 1858 she asked him to come to London. The wildest horse in the country was found and Rarey went into a stable alone with him. Three hours later, Rarey came out leading the horse. The horse followed him like a lamb.
Annie read about a lot of other, similar cases, but in her mind all the horses had one face — Pilgrim's. While she walked back to her office, she thought about Grace. Physically, she was getting better: she could walk quite well now with the help of a stick.
But something was wrong inside. Grace tried to hide it from all of them - her family, her friends, her doctors. But Annie could see that something inside her daughter was slowly dying.
Why did she think that the life of a damaged horse was so important to Grace's future happiness? Annie did not mind that Grace did not want to ride again. In fact, she was happy about it.
But why could she not let the poor animal die? Where did you look for someone with the special skills of a whisperer?
When she returned home that night, Robert and Grace were asleep. Standing in the doorway of Grace's room, Annie had a sudden thought. She needed to find someone to calm Pilgrim's troubled heart. But perhaps this need wasn't about Grace at all.
Perhaps it was about herself.
She pulled the bedcovers up over Grace's shoulders and walked back to the kitchen. There was a message on the table from Harry Logan. He had the name of a man who could, possibly, help.
•
Tom Booker was in California, hundreds of miles from his Montana home, at a clinic for nervous horses and their even more nervous owners. He was getting tired of the same old problems, year after year. The horses were never the problem, he thought. The problem was their less intelligent owners. Perhaps he was too old for these clinics. He was forty-five now, nearly forty-six. He just wanted to go home and spend time on his ranch.
'He doesn't listen to me,' a woman was saying to him. 'When I tell him to move faster, for example.'
Tom watched the horse. He thought before he spoke.
'The horse isn't stupid or crazy. He's frightened. Perhaps while you're telling him one thing, your body's saying something different. Do you kick him to make him go?'
'Yes, I have to.'
'And then you feel that he's going too fast. So you pull him back?'
'Yes, sometimes,' she replied.
'Sometimes. I see. And then he throws you off?'
The woman was beginning to understand. He worked with the horse for about an hour, letting him run on the end of the rope. He played with him, talking softly to him. By the end of the hour the horse was following all his instructions. When he returned the horse to the owner, the woman was almost in tears.
She walked slowly and nervously to the animal and touched its neck.
'Don't worry,' said Tom. 'They're the most forgiving animals.
They want to please you. But when the messages get mixed up, they can only try to save themselves.'
•
Many years ago Tom's father, Daniel Booker, worked the land in Montana like his father and grandfather before him. From the day. that he was born, Tom was around horses. His parents often found the small boy asleep in the stables with them. His father and grandfather had a special understanding of horses, and Tom learned from them.
'It's like asking a woman to dance,' the old man often said.
Tom's grandfather was a great dancer. 'You're frightened that she's going to refuse you. But if you show your fear, then she will refuse you. And if she doesn't want to dance, she won't enjoy it.
So you won't enjoy it.
'Dancing and riding, it's the same thing. It's about trust. You've got to move together. And you've both got to want to do it.'
Tom understood these things from the time that he was a small boy. He understood the language of horses. He knew their thoughts and feelings. He and his family went on long rides and slept out under the stars in the springtime. Those were his best memories of his young life.
'Why can't now continue for ever?' his brother Frank said on one of those beautiful moonlit nights.
'Perhaps that's all that for ever is,' his father replied. 'Just one now after another. You can only try to live one now at a time. You can't worry too much about the last now or the next now.'
It seemed to Tom a good way to live your life.
•
When they had money troubles, the family moved to a smaller ranch at the foot of the Rocky Mountains. Tom helped his parents move, and then left home. He worked for many years on different ranches in Wyoming and Nevada. There he met people who fought with their horses. He met people who beat them.
Tom always offered to work with these difficult and frightened animals. At first people thought that he was crazy. They changed their minds, though, when they saw his results.
People started asking for help with their horses and he never refused. His parents could not understand why he earned nothing from this work. His answer was,'But I don't do it for the people. I do it for the horses.'
To the surprise of his family, Tom then decided to go to university in Chicago. There he met Rachel, a fashionable music student. Eighteen months later, he was back at his parents' ranch with his new wife. Not long after that their son, Hal, was born.
Tom loved them both deeply, but during that first winter the differences between Tom and Rachel became clear. Rachel's world was a world of music, dancing, cinema and books. She could not live in Tom's world and he could not live in hers. When spring came, Rachel took Hal away to the east coast. Tom kissed them both goodbye. Then he started his clinics.
•
At the end of the first day of the Californian clinic, Tom returned to the hotel. He called home and spoke to his brother.
'There was a call from a woman in New York,' Frank told him.
'What did she want?'
'She didn't say. She just said that it was important.'
Tom put the telephone down. He looked at his watch. It was 10.30, so it was 1.30 in the morning in New York. He got into bed and turned off the light.
At 5.15 he woke to the sound of the telephone.
'Is that Tom Booker?'
'I think so. It's very early.'
'I know, I'm sorry. I wanted to catch you before you left. My name's Annie Maclean. I understand that you help people with horse problems?'
'No, Mrs Maclean, I don't. I help horses who've got people problems.'
He asked her to explain. He listened for a long time in silence while she told him about Pilgrim and Grace.
'That's terrible,' he said finally. 'I'm really sorry. But I can't come to New York. I'm going back to my ranch when the clinic finishes.'
'Please don't say no. Think about it until tomorrow.' It wasn't a question.
The next morning, a package arrived for Tom. It contained a photograph of a girl on a beautiful black horse, and a return ticket to New York.
•
The chance of seeing his son made Tom decide to go to New York. Hal was a young man now, a student at film school with a part-time job in a restaurant. After an hour or two with Hal, Tom caught a train to Hudson Station. He was early for his meeting with Annie, but he wanted to see the horse alone first.
He took a taxi from the station to Mrs Dyer's place. When the car reached the entrance to the stables, he asked the driver to wait. He introduced himself to Mrs Dyer and asked to see Pilgrim. Then he followed her to the old building behind the stables.
'He's in here?' he asked in surprise.
'Yes. You'll understand when you see him.'
Tom opened the door slowly. The smell was unbelievable.
'Doesn't anyone clean this place?'
'We're all too frightened,' she replied quietly.
He saw Pilgrim through the darkness, his ears flat and his yellow teeth showing. Suddenly the horse jumped towards him, kicking crazily. Tom moved away and closed the door quickly.
'How can you keep him like this? I've never seen anything like it. It's terrible,' he said angrily.
'I know, I've tried to tell …'
But he was already moving away. While he was walking across in front of the stables, Mrs Dyer's two boys were beating a horse with sticks. They were trying to get it into a trailer. Tom ran up to one of the boys, took him by the neck and threw him to the ground. Then he reached out for the other boy, took the stick from his hand and held his arm behind his back.
'Don't ever do that to a horse again!' he shouted.
He walked angrily towards the taxi. Just then an expensive silver car stopped next to it.
'Mr Booker?' the driver said. All he remembered about her later were her dark red hair and her sad green eyes. 'I'm Annie Maclean. You got here early.'
'No, Mrs Maclean. I got here much too late.'
He jumped into the taxi, and told the driver to go.
مشارکت کنندگان در این صفحه
تا کنون فردی در بازسازی این صفحه مشارکت نداشته است.
🖊 شما نیز می‌توانید برای مشارکت در ترجمه‌ی این صفحه یا اصلاح متن انگلیسی، به این لینک مراجعه بفرمایید.