سرفصل های مهم
گریس و مسافر
توضیح مختصر
زمان مطالعه

6 دقیقه

سطح

ساده
دانلود اپلیکیشن «زیبوک»
این درس را می‌توانید به بهترین شکل و با امکانات عالی در اپلیکیشن «زیبوک» بخوانید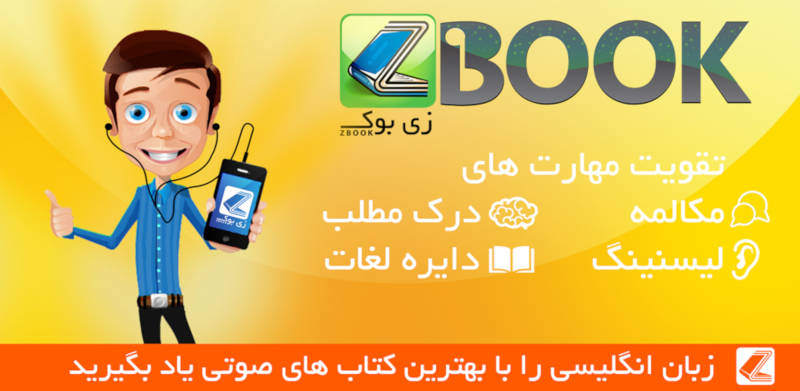 متن انگلیسی درس
Chapter 2 Grace and Pilgrim
'Did you get the tree?' Annie asked Robert, when he arrived back from town. It was two days before Christmas, and they were preparing for Grace's first short visit home from hospital.
'Yes, I did. Last year's was better, but this one's pretty too.'
'Let's put the lights on it tonight, then.'
'Without Grace?' Robert asked in surprise. 'You know we always do that with her.'
'Don't be stupid!' she cried angrily. 'How can she help when she's only got one leg?'
'Annie, please . . . She'll be OK.'
'No, Robert, she won't be OK. You want it all to be the same, but it can't be the same. Just try and understand that, will you!'
She stood for a moment, her eyes wide and angry. Then she turned and left the room. And Robert knew, deep in his heart, that she was right. Things were never going to be the same again.
•
While she waited for her parents, Grace looked down at her empty trouser leg. You could feel an arm or a leg after it was gone. She remembered reading that somewhere, and it was true.
She could feel the bottom of her leg right now. In fact it was aching terribly. But the funny half-leg that was left didn't seem to belong to her at all.
Judith was dead. And Gulliver. She knew that now, but she tried not to think about it. Pilgrim was fine, though, her father said. She felt better when she heard that. Pilgrim's photograph on the table next to her bed was the first thing that she saw each morning. She looked at it again now. She wasn't going to ride him again, not ever. She wanted to see him one more time, to say goodbye. But that was all.
•
Pilgrim came home for Christmas too, a week earlier than Grace.
Joan Dyer arrived at Logan's stables to collect him. She couldn't believe the change in him. The cuts on his face and chest were bad enough, but he was acting very strangely.
They got him into the trailer with great difficulty, but he kicked angrily against the sides all the way back to the farm.
'I can't put him with the other horses. It won't be safe, 'Joan said to Logan.
They drove around to an old empty building and backed the trailer up to the door. But Pilgrim refused to come out. In the end Joan sent her two sons into the trailer with sticks. When Pilgrim finally entered the building, they shut the door quickly.
They left the horse kicking wildly against the wooden walls.
•
Christmas at the Macleans' started badly and got worse.
'Can we put the tree up when we get back?' Grace asked on the drive home from the hospital.
Robert looked quickly at his wife. But Annie did not take her eyes off the road in front of her, and Robert had to explain.
'Baby, we did it last night. You'll want to rest when you get home.'
Grace sat back in her seat and looked out of the window. They continued their journey in silence.
Christmas Day came and went. Grace showed little interest in the hundreds of presents that she received from friends of the family. But her eyes lit up when she saw the gift from her father and mother — a large glass bowl full of small colourful fish. That evening, when Annie finished clearing away dinner, she found Grace and Robert in front of it. They were lying on the floor in the dark. Grace was asleep in her father's arms.
At breakfast the next morning, Grace looked very pale.
Robert put his hand on hers.
'Are you all right, baby?'
She looked first at him and then at her mother.
'It's about Pilgrim,' she said slowly. 'I think we should send him back. Back to Kentucky, where you got him from.'
There was a silence.
'Grade,' Robert began. 'We don't need to decide now. It's too soon …'
'I know what you're going to say. Please — I won't ride him again. I know I won't. I can't.' She was crying now. 'And I don't want to see anyone riding him around here.'
Her father held her hand tightly. He was telling her that he understood. He didn't agree, but he understood.
'I want to say goodbye to him first, though. Can we see him this morning before I go back to the hospital?'
•
Mrs Dyer came out of the stables when they drove up to the house. She looked unhappy about the visit.
'Grace would like to see Pilgrim,' said Robert. 'Is he in the stables?'
'No, he's round the back,' Mrs Dyer answered nervously.
It was clear to Annie and Grace that something was wrong.
'Great,' said Robert. 'Can we see him?'
'Of course.'
They came closer to the old building and Mrs Dyer stopped.
'I don't know if this is a good idea—' she started, but Grace interrupted her.
'I want to see him. Please open the door.'
Mrs Dyer opened it. It took a few moments for the girl's eyes to find her horse in the darkness of the building.
'Pilgrim? Pilgrim?'
Then she saw him. She gave a sudden cry and turned away.
Robert reached out quickly to stop her falling.
'No! Oh no!' she shouted.
He put his arm around her and led her away.
'Annie,' Mrs Dyer said. 'I'm so sorry.'
Annie moved towards the door. The smell was terrible. Pilgrim was against a wall in the far corner, watching her. He stood with his neck hanging low; his head was almost touching the ground.
The terrible cuts on his face pulled his mouth back, showing his teeth. Annie looked into his bloody, crazy eyes and felt very, very frightened.
مشارکت کنندگان در این صفحه
تا کنون فردی در بازسازی این صفحه مشارکت نداشته است.
🖊 شما نیز می‌توانید برای مشارکت در ترجمه‌ی این صفحه یا اصلاح متن انگلیسی، به این لینک مراجعه بفرمایید.