سرفصل های مهم
فصل 13
توضیح مختصر
زمان مطالعه

7 دقیقه

سطح

ساده
دانلود اپلیکیشن «زیبوک»
این فصل را می‌توانید به بهترین شکل و با امکانات عالی در اپلیکیشن «زیبوک» بخوانید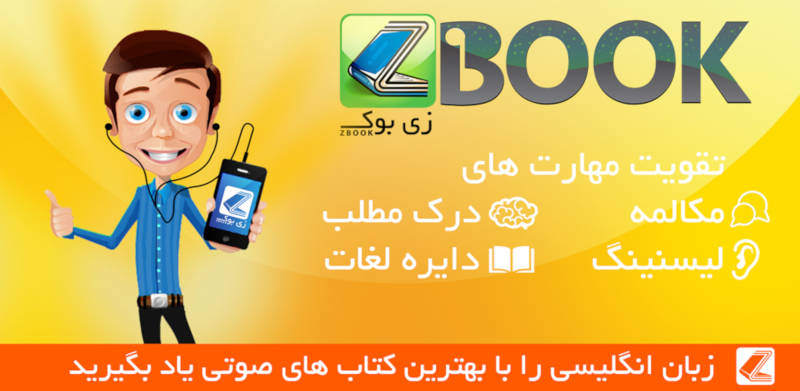 متن انگلیسی فصل
CHAPTER THIRTEEN
Washington
Darby worked in the library all morning and rang Grantham at midday. She had been reading lists of the members at both the Washington law firms that worked for Mattiece; there was no one called Garcia on either list, of course. There were four Spanish names among the 190 lawyers who worked for Brim, Stearns and Kidlow, but none among the 412 who worked for White and Blazevich.
She rang Gray with this information from a pay phone in a cafe on Sixth Avenue. As she turned to leave she saw the short man who had been looking for her in New Orleans. He was here, in New York, walking the streets. He didn't look inside the cafe, however. For the moment she was safe, but it was time to leave New York. Two hours later, she was at Newark airport.
When this was all over - if she was still alive - where could she go? She thought of the thousands of islands in the Caribbean; no one could find her there. She no longer wanted to practise law. All she wanted to do was reach her twenty-fifth birthday, and maybe her thirtieth too.
---
Croft spent a week waiting outside the offices of Brim, Stearns and Kidlow. There were plenty of lawyers who looked as young as Garcia, and they all dressed similarly in dark suits, but there was no Garcia. He was sure of it.
---
Some of the people employed by the White House didn't work at the White House; some were so secret that their offices were elsewhere and very few people knew of their existence. Matthew Barr was one of these shadowy people.
He was riding in the back of the car with Coal. Coal was silent while Barr read the Pelican Brief. When he had finished, Barr said, 'I'd love to know how much of this is true.'
'So would we,' Coal said.
'What did the President say about it?'
'He agreed that the theory was implausible, so he asked Voyles not to investigate it.'
'Really? And what if it's true?'
'Then the President has got problems. Me too.'
They rode in silence for a while and watched the traffic. Then Coal said, 'We need to know if the brief is true.'
'If people are dying, it's true. Why else did Callahan and Verheek die?'
There was no other reason, and Coal knew it. 'I want you to do something.'
'Find the girl?'
'No, go to Mattiece and talk to him.'
'It won't be easy. He isn't exactly listed in the phone book.'
'You can do it. You've done more difficult things for us in the past. You've done worse for us too.'
'And you think Victor will trust me and tell me his secrets?'
'Why not? You're not a policeman. You can help him; you can tell him that the press will have the story soon and so it would be a good idea for him to disappear. Then he'll trust you.'
'What if it's true? What will you do next?'
'The first thing will be for the President to appoint two nature-lovers to the Supreme Court; that will show people that we really care for the environment. Then, at the same time, he will get the FBI to start an official investigation into Victor Mattiece.'
Barr was smiling with admiration. 'What about the photograph?' he asked.
'Easy. It's seven years old. We say that in those days Mattiece was a good citizen, not a madman as he is now. Anyway, by Sunday I'll tell you where he is. I've got a man working on it. Be ready to leave.'
---
Darby called Gray at 9:30 the next morning at his office. 'I'm here,' she said.
'Where are you calling from?' Gray asked.
'I'm staying at the Tabard Inn. I saw an old friend in New York and decided it was time to leave. I hope I didn't bring any of them with me. I bought two plane tickets with my card, for them to follow, but I paid cash for the one I really used. Even then I changed planes four times. If they follow me here, they must be magicians. If I see any of them here, I think I'll just surrender.'
'When do we meet?'
'Meet me in the restaurant here at nine tonight. But, Gray, don't use your own car; hire another one. And be ready to stay away from your home and office for a few days. I've booked you a room at the Marbury Hotel.'
'Surely the office is safe, Darby.'
'I'm not in the mood to argue. If you're going to be difficult, Gray, I'll simply disappear. I'm sure I'll live longer out of the country, anyway. I've got to go now. You be careful.'
---
The Marbury was close to where his boss, Smith Keen, lived, and there were some things they had to talk about. The next morning he rang Keen from his room and they arranged to meet outside the front of the hotel in fifteen minutes. While they drove around in Keen's car they discussed various ways in which they could use the information they had. They agreed that finding Garcia was the key to the whole story; without Garcia they had little more than rumour and an unlikely theory. They hoped that Garcia's information really was as important as they were guessing it was.
She had told him to stay off the streets and to eat in his room. After Keen had left him near his hotel, he bought a sandwich and a cup of coffee, and returned to his room. An Asian cleaning woman was working outside his room. 'Did you forget something, sir?' she asked. Gray looked at her. 'What do you mean?'
'You just left your room, sir, and now you're back.'
'I left two hours ago.'
'No, sir. A man left your room ten minutes ago.' She hesitated and looked at his face closely. 'But now I see that it was another man, sir.'
He walked quickly to the stairs and ran all the way down to the ground floor. What was in his room? Nothing important - just some clothes. Nothing about Darby. Her phone number at the Tabard Inn was in his pocket.
He had to find her, and quick.
مشارکت کنندگان در این صفحه
تا کنون فردی در بازسازی این صفحه مشارکت نداشته است.
🖊 شما نیز می‌توانید برای مشارکت در ترجمه‌ی این صفحه یا اصلاح متن انگلیسی، به این لینک مراجعه بفرمایید.