سرفصل های مهم
فصل 17
توضیح مختصر
زمان مطالعه

9 دقیقه

سطح

ساده
دانلود اپلیکیشن «زیبوک»
این فصل را می‌توانید به بهترین شکل و با امکانات عالی در اپلیکیشن «زیبوک» بخوانید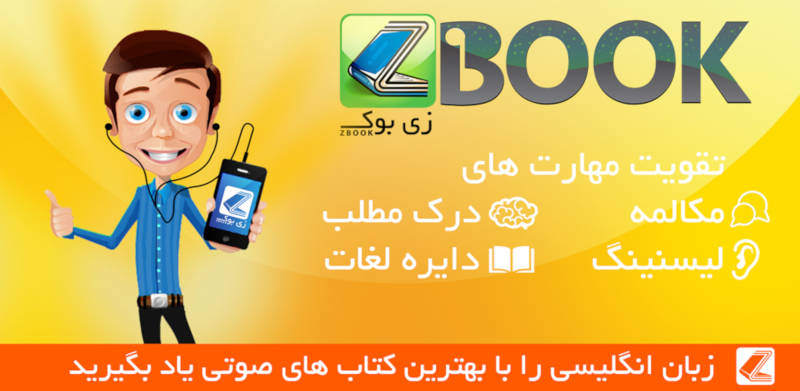 متن انگلیسی فصل
CHAPTER SEVENTEEN
Time to Trust Someone
The first phone call was to a friend of Grantham at the FBI.
'Phil, this is Gray Grantham. I've got the recorder on.'
'That sounds serious. Go on.'
'We're going to print a story tomorrow about the Rosenberg and Jensen killings. We're going to name Victor Mattiece as the man behind the killings, and also two of his lawyers here in Washington. We'll connect this story with the killing of Verheek in New Orleans. We believe the FBI knew about Mattiece early on but refused to investigate at the request of the White House. We want to give you the chance to comment.' There was silence. 'Phil, are you there?'
'Yes, I think so.'
'Any comment?'
'I'm sure we will have a comment, but I'll have to call you back.'
'OK. I'll look forward to it.'
In fact it was Voyles himself who called back, about ten minutes later. He demanded to speak to Smith Keen.
'What are you doing, Smith?' he said. 'We're still investigating Mattiece. It's too early to be sure. What have you got?'
'Does the name Darby Shaw mean anything to you?' Keen asked.
'Yes.'
'We have the Pelican Brief, Denton, and I'm sitting here looking at Darby Shaw.'
'I was afraid she was dead.'
'No, she's not. And she and Gray Grantham have an independent witness to support the brief. It's a big story, Denton.'
'We need to meet. I'll come round in twenty minutes.'
'OK.'
Keen put the phone down and smiled. He was amused at the idea of the great F. Denton Voyles coming round to his office for a meeting.
The next phone call Gray made was to Fletcher Coal in the White House. Coal agreed that Mattiece had given large amounts of money towards the President's election, but denied that Mattiece and the President were close friends. He had to admit that he was familiar with the Pelican Brief. When Gray asked why there had not been an immediate investigation of Mattiece, Coal angrily denied that the White House had tried to slow down such an investigation.
Then Voyles arrived with K. O. Lewis. Keen took him into his own office and gave him a copy of the story to read while Gray made the third phone call. He rang White and Blazevich and was put through to Marty Velmano. For the third time he explained that he was recording the conversation.
'Mr Velmano,' Gray said, 'we're printing a story in the morning which names your client Victor Mattiece as the man behind thekillings of Rosenberg and Jensen.'
'Good!' said Velmano. 'We'll take you to court. By the time we're finished, Mr Mattiece will own the Washington Post.'
'Mr Velmano, we have a copy of the Pelican Brief. Have you heard of it?'
Silence.
'We also have a copy of a note you sent to Sims Wakefield on 28 September. In the note you suggested that your client's position would be a lot better without Rosenberg and Jensen on the Supreme Court.'
Silence.
'Mr Velmano, are you there?'
'Yes.'
'We wanted to give you the chance to comment. Do you have any comment?'
'You're going to destroy me,' Velmano said.
---
Voyles and Lewis entered the room with Smith Keen. Keen introduced them to Darby and Gray. Voyles smiled at Darby and said, 'So you're the one who started all this.'
'No, sir,' she said, 'I think it was Mattiece.'
They sat around a table. Voyles had a piece of paper. He said, 'I'm going to read you something. This is official, and you can use it in your paper. Anything else Lewis or I say is unofficial, and you can't use it. Is that clear?'
Keen and Grantham said yes.
'All right,' Voyles said. 'We received a copy of the Pelican Brief two weeks ago and showed it to the White House on the same day. It was personally delivered by K. O. Lewis to Fletcher Coal. Eric East was also present at the meeting. We thought it was worth investigation, but nothing happened for six days, until Gavin Verheek was murdered in New Orleans. The FBI began a full investigation into Victor Mattiece, involving over four hundred men. We believe Victor Mattiece to be the main suspect in the murders of Rosenberg, Jensen, Thomas Callahan and Verheek, and we are trying to find him.'
'Did the White House interfere with your investigation of Mattiece?' Grantham asked.
'This is now unofficial,' Voyles said. 'You can't use it. OK?'
'OK.'
'Yes, the President asked me not to investigate Mattiece. He said it could be embarrassing to the Government. I recorded the conversation.'
They could hardly believe what they were hearing. He recorded the President!
'I will not allow anyone to hear that recording,' Voyles continued, 'unless the President denies what I have just told you. Anyway, will you use the official story I've given you? Will you put Coal's name there on the front page along with everyone else?'
'Yes, I think he belongs there,' Keen said.
'Good,' said Voyles. 'Can you give me some early copies of the newspaper tomorrow morning? I want to take them round to him myself and watch his face.'
'He'll take the blame,' Keen said. 'It will be the end of his career, but he'll make the President look innocent.'
'Yes, I think you're right,' said Voyles. 'Now, I'd like to speak to Miss Shaw alone, please, if that's all right with her.'
'OK,' she said, 'but Grantham stays.'
'All right.'
When everyone else had left the room, Voyles asked, 'What are you going to do next?'
'First tell me who killed Gavin Verheek,' she said.
'It was Khamel. And Khamel was the one who was shot in the head as you were holding his hand by the river.'
'Who killed him?'
'We think it was someone from the CIA. We know the CIA were investigating Mattiece in a small way. In his oil business Mattiece had connections with some unfriendly Arab countries, so the CIA were already keeping an eye on him. When they saw a copy of the Pelican Brief they sent a few men down to New Orleans to look after you.'
Darby got up and went to the window. It was dark outside now. 'They didn't do a very good job, then,' she said. 'There are men out there now who have been following me for a week or more. One of them chased me in New Orleans, so I don't think he's CIA. Mattiece is so crazy that he'll go on trying to kill me even after he goes to prison - if you catch him.'
'We can help,' Voyles said. 'We can get you out of the country.'
It was time to trust someone. She took a deep breath. 'All right,' she said.
'I'll go and make the arrangements,' Voyles said.
Alone in the room, Darby walked into Gray's arms. 'It's going to be all right now,' he said, holding her. 'It's over. You're safe.'
'I'm going alone, Gray,' she said. 'I'll call you when I'm ready.'
مشارکت کنندگان در این صفحه
تا کنون فردی در بازسازی این صفحه مشارکت نداشته است.
🖊 شما نیز می‌توانید برای مشارکت در ترجمه‌ی این صفحه یا اصلاح متن انگلیسی، به این لینک مراجعه بفرمایید.