سرفصل های مهم
فصل 15
توضیح مختصر
زمان مطالعه

8 دقیقه

سطح

ساده
دانلود اپلیکیشن «زیبوک»
این فصل را می‌توانید به بهترین شکل و با امکانات عالی در اپلیکیشن «زیبوک» بخوانید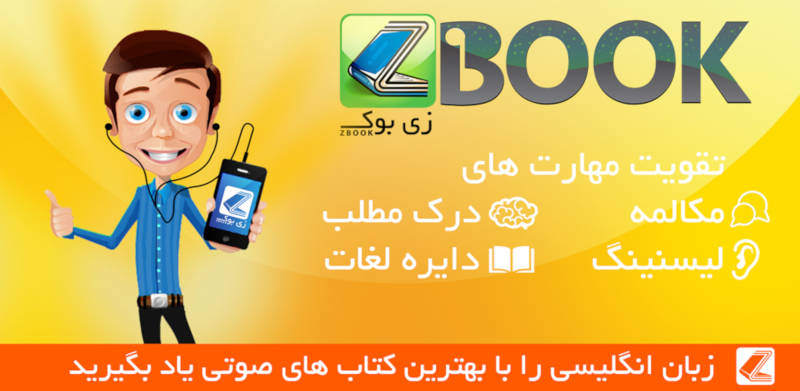 متن انگلیسی فصل
CHAPTER FIFTEEN
Two Appointments
After five hours at sea in the small, fast boat, every bone in Matthew Barr's body was aching, and he was wet and cold. His only companion had been a man called Larry, who was extremely tall and looked very strong. Larry had met him in Fort Lauderdale and had not said a word to him since then.
They landed in a country Barr believed was the Bahamas. A car took them to a small airfield, where a Lear jet was waiting. The flight took about forty-five minutes. Another car took them to a large house. Barr had no idea where they were.
Barr was met by a man who called himself Emil, who led him round the outside of the house to a sunroom.
'I'm afraid you must take off your shoes,' Emil said with a polite smile, 'and be careful not to step on the towels.'
Inside, Barr saw that towels were lying on the floor of the sun- room, making paths around the room. A door on the other side of the room opened, and Victor Mattiece came in.
Barr stared. Mattiece was an extraordinary sight. He was extremely thin, and had long grey hair and a beard. He wore only a pair of black sports shorts. His toenails were yellow and very long. He looked completely crazy.
'Sit over there,' he said, pointing at a chair. 'Don't step on the towels.'
When Barr was seated, Mattiece asked, 'What do you want?' He was staring out of a window.
'The President sent me,' Barr began.
'He did not. Fletcher Coal sent you.'
'All right. We need to know whether the Pelican Brief is true. Have you read it?'
'Have you?'
'Yes.'
'Does Mr Coal believe it to be true?'
'I don't know. He's very worried. That's why I'm here, Mr Mattiece. We have to know.'
'What if it is true?'
'Then we have problems.'
Mattiece turned away from the window, looked at Barr and said, 'Do you know what I think? I think Coal is the problem. He let too many people see the brief.'
Barr could not believe what he was hearing. The man who had ordered so many deaths was blaming someone else for the situation. 'Is it true, Mr Mattiece? That's all I want to know.'
Behind Barr, a door opened without a sound. Larry, in his socks and avoiding the towels, stepped silently into the room.
Mattiece walked over to the door and said softly, 'Of course it's true.' He left the sun-room and went into the garden.
Now what? Barr thought.
Larry put the rope round Barr's neck, and Barr did not hear or feel anything until it was too late. Mattiece did not want blood on the floor, so Larry simply broke his neck.
---
They reached the building where White and Blazevich's offices were before five o'clock. She was wearing a dress, and Gray said she looked just right. She could tell that he liked the way she looked, and she found to her surprise that it didn't make her angry, just a little sad about Thomas.
She walked up to the secretary at the desk, who said, 'Can I help you?'
'Yes, I have an appointment at five o'clock with Curtis Morgan. My name is Dorothy Blythe.'
The secretary's mouth fell open and she said nothing.
Darby's heart stopped. 'Is something the matter?'
'Can you wait a moment?' the secretary said. She got up and disappeared into another room.
Run, Darby's mind was telling her, run! There's something wrong here. But before she had time to do anything, the secretary returned with a man.
'Good afternoon,' he said. 'I'm Jarreld Schwabe, one of the partners of the firm. You say you have an appointment with Curtis Morgan?'
'Yes. Is there a problem?'
'There's nothing in his appointment book.'
'Well, that's your fault, not mine.'
'And what was the meeting about?'
She felt weak. 'I don't see why I have to tell you that. Why can't I see Mr Morgan?'
'Because he's dead.'
She was in shock. 'Dead?'
'Yes,' Schwabe said. 'He was mugged in the street. I'm sorry. I can see this has been a shock for you.'
She decided to act really upset. She didn't want them to ask any more questions; she wanted them to think that she was just a weak young woman. 'I'm sorry,' she said, 'I think I'd better go. I'll phone again for another appointment.'
Schwabe led her to the lift himself.
Edwin Sneller knew that he and his men had been wasting their time in New York; the place was just too big. Then at last she moved some money from her bank in New Orleans to Grantham's bank in Washington. Sneller's client owned the bank, so he received any information he asked for. That meant that she was in Washington, and that she and the reporter were working together. He had two men with him, and he had asked for more. They had to do the job quickly. But he felt less confident without Khamel. The girl had escaped so far, and she could be hiding anywhere. He would start with the Washington Post building: Grantham had to come back there some time.
---
Gray found Curtis D. Morgan's address in the suburbs, and they drove out together to the house. Mrs Morgan's father, however, refused to let them in to see her. Gray left his business card, so that she could call him if she wanted to. He told her father that Morgan had spoken to him three times just before he died.
'Is that the end of Garcia?' Darby asked as they drove away.
'We'll see tomorrow,' he said. 'How do you feel at the moment? Do you feel safe? I'll be glad to sleep in your room tonight, just like I did in New York.'
'But I don't have a sofa here,' she said. 'Where would you sleep?' She was smiling and this was a good sign. But then she remembered Callahan. 'I'm not ready, Gray. I'm sorry.' She rested her head on his shoulder while he drove the car. 'I'm still frightened to death,' she said.
مشارکت کنندگان در این صفحه
تا کنون فردی در بازسازی این صفحه مشارکت نداشته است.
🖊 شما نیز می‌توانید برای مشارکت در ترجمه‌ی این صفحه یا اصلاح متن انگلیسی، به این لینک مراجعه بفرمایید.