سرفصل های مهم
فصل 02
توضیح مختصر
زمان مطالعه

7 دقیقه

سطح

ساده
دانلود اپلیکیشن «زیبوک»
این فصل را می‌توانید به بهترین شکل و با امکانات عالی در اپلیکیشن «زیبوک» بخوانید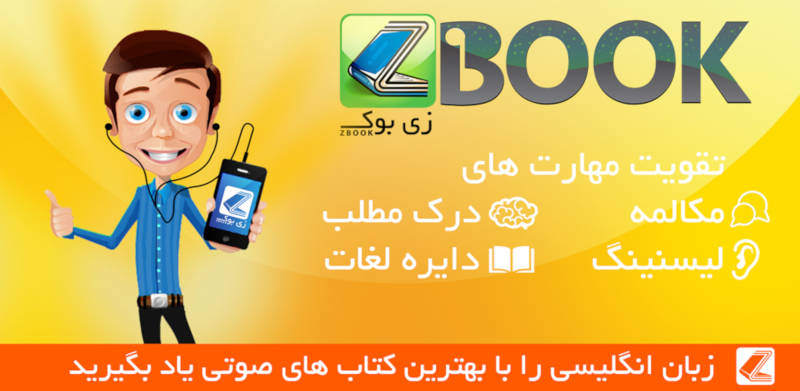 متن انگلیسی فصل
CHAPTER TWO
Political Planning
The phone woke the President at 4:30 in the morning. He listened to the voice for a minute and then jumped out of bed. Eight minutes later he was in the office. Fletcher Coal, his chief of staff, was waiting for him.
'What the hell happened?' the President asked.
Coal walked up and down in front of the President's desk. 'We don't know much,' he said. 'They're both dead. Two FBI men found Rosenberg at one a.m. His nurse and guard were also dead.
Three bullets each - very clean, very professional. While the FBI were at Rosenberg's house, they heard that the police had found Jensen's body in a homosexual club. Voyles called me, and I called you. He'll be here in a minute.'
'Rosenberg is dead,' the President said.
'Yes. At last.' Rosenberg and the Republican Government had not been friends. 'I suggest you go on TV in two or three hours' time and tell the country about it all. Mabry is already working on your speech. We don't want to leave it until later, because we want to be the first to tell them. The press already have the news.'
'I didn't know he was a homosexual.'
'There's no doubt about it now. This is the perfect crisis. We didn't cause it; we didn't do anything wrong. The country will be shocked and they'll turn to you. You're going to be more popular than ever, and next year you'll be elected again for another four years. It's great.'
'And I can get two new men into the Supreme Court.'
'Exactly. That's the best bit. They'll be your men, and they'll be there for ever. You'll have a first list of names by tomorrow.'
'Are there any suspects?'
'Not yet.'
The President smiled. 'Voyles's FBI men were supposed to protect the judges, weren't they? Good. I want you to leak that information to the press. Maybe we can get rid of Voyles too.'
When Voyles arrived a moment later, the President and Coal tried to look worried. Voyles told them that there were no suspects yet, and the President asked for a list by five o'clock that evening. They agreed that the killings must be connected. Voyles denied that his men had been careless.
'Rosenberg and Jensen are dead because they refused to let us guard them properly,' he said. 'We're guarding the other seven, and they're still alive.'
'At the moment,' the President said, and looked at Coal. They almost smiled. They could easily make Voyles look stupid and inefficient over this business. Voyles knew it too. He was going to have to be careful. The President - or rather Coal, who told the President what to think - wanted his head, and the press would eat him alive. Back in his office, he ordered a full enquiry into the murders.
---
Darby Shaw woke up a little before dawn. After fifteen months of law school at Tulane University in New Orleans, her mind refused to rest for more than six hours. The work had not been so hard at her first university, in Phoenix, Arizona, where she had specialized in environmental science. Then she decided to become a lawyer and to defend the environment in the courts. The price was hard work and more hard work.
There were some rewards, however. She turned over in the bed to look at the man sleeping next to her. Thomas Callahan was one of the most popular teachers in the university. He was forty-five years old, but seemed a lot younger. He drank a lot, wore jeans, drove a Porsche, lived in the French Quarter and managed to make even constitutional law interesting. He was also good in bed. And for the first time in his life he had stayed with one woman for more than a few weeks. Darby and he had been together now for several months. She smiled and wondered what her fellow students would think. Only her very best friends knew the secret.
She turned the TV on and suddenly there was the President. She listened for a minute and then shook Thomas awake. 'Thomas! Wake up! Listen to this!' She turned the sound up louder.
Callahan sat up and stared at the screen, still half asleep. He understood what the President was saying, though. 'Rosenberg? Murdered?' he said. Darby knew that Rosenberg was his hero.
'Jensen too,' she said.
The President finished his speech and Darby switched the TV off.
'No suspects, according to the President,' Callahan said.
'I can think of at least twenty groups who wanted Rosenberg dead,' Darby said, 'starting with the Ku-Klux-Klan.'
'Yeah, but why those two judges? OK, lots of people wanted Rosenberg dead, but why Jensen? Why not McDowell or Yount? They're both more liberal than Jensen.'
'Maybe they both just got killed on the same night by chance,'
Darby suggested, without believing it.
'No, I don't think so,' said Callahan. 'These are the first Supreme Court judges ever to be murdered - and then two in one night? There must be some connection between the murders. But you know the worst thing? That fool President will be able to fill their places. That means that eight out of the nine will be Republicans. We won't be able to recognize the Constitution in ten years. This is awful.'
'Perhaps that's why they were killed, Thomas. Someone or some group wants a different Supreme Court, filled with Republicans.'
'But why Jensen? He was appointed by a Republican.'
'I don't know, but there must be some connection. Maybe there's a clue in the cases the Supreme Court was due to hear this year. The library will have that information. I think I'll spend some time on this today.'
مشارکت کنندگان در این صفحه
تا کنون فردی در بازسازی این صفحه مشارکت نداشته است.
🖊 شما نیز می‌توانید برای مشارکت در ترجمه‌ی این صفحه یا اصلاح متن انگلیسی، به این لینک مراجعه بفرمایید.