سرفصل های مهم
فصل 16
توضیح مختصر
زمان مطالعه

7 دقیقه

سطح

سخت
دانلود اپلیکیشن «زیبوک»
این فصل را می‌توانید به بهترین شکل و با امکانات عالی در اپلیکیشن «زیبوک» بخوانید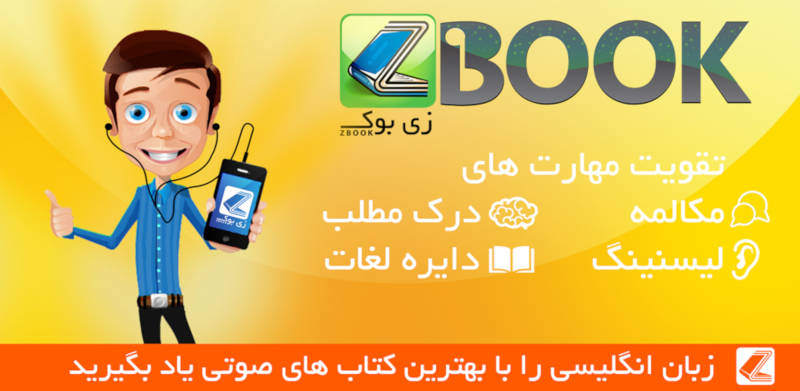 متن انگلیسی فصل
CHAPTER SIXTEEN
Morgan's Story
Beverly Morgan called Gray at four o'clock the next morning. 'My father would be angry with me if he knew I was calling,' she said. 'The reporters were horrible to us after Curtis was killed. But I need to talk to someone.'
She asked him how he knew her husband, and Gray explained about his phone calls, and the murders of Rosenberg and Jensen. He spoke to her patiently for a long time, until he won her confidence.
'What do you think he knew?' she asked.
'I have no idea. If he had written something down on paper, where would it be?'
'In our lock-box in the bank. But that's where all his legal papers were, so I've already looked in there. I did find another key in his desk, though, last Saturday.'
Gray held his breath. 'A key to another lock-box?'
'Yes, a box at First Columbia Bank. That's odd, because we've never used that bank. I wasn't in a hurry to go to the bank and look in the box, because I already had all his legal papers. Maybe it was even something I wouldn't want to see.'
'Would you like me to look in the box for you?' Gray asked.
'I hoped you would say that. Yes, please.'
'I'll come round and get the key now'
---
He and Darby drove to the bank the next morning. Mrs Morgan had given Gray written permission to open the lock-box, so the clerk let them into the strong-room. It didn't take them long to empty the box: all it held was a thin envelope.
Darby opened the envelope when they were back in the car. Inside was a document written by Morgan and properly signed by a legal witness. The document started: 'Since you are reading this, I am probably dead.' It was a powerful first sentence.
In the document Morgan described who he was and where he worked. He said that he often worked for one of the firm's clients who was called Victor Mattiece. The partner in charge of Mr Mattiece was F. Sims Wakefield. Morgan explained the Louisiana case and how important it was to Mr Mattiece. It was important to White and Blazevich too, since Mattiece had promised them a share of the profits from the oil.
On or about 28 September, the document continued, Morgan had been in Wakefield's office collecting some files. When he returned to his own office, he found that by mistake he had picked up a note from Wakefield's desk together with the files. A copy of the note was joined on to Morgan's document. The note was dated 28 September and was from Marty Velmano, another partner. It read: Sims: Tell our client that the Court will be easier on him if Rosenberg is retired. The second retirement is a bit unusual - it is Jensen (who, as you know, has those other problems). The note amazed and frightened Morgan. Realizing its importance, he made a copy of it and returned the original to the bottom of the pile of files.
Ten minutes later Wakefield came into his office, looking pale and worried. They found the note under the files and Wakefield asked Morgan if he had read it; Morgan said no. Wakefield looked at him very closely, but seemed satisfied.
That night he left the papers on his desk very tidy. The next morning he could see that someone had searched his desk. He began to see Velmano in Wakefield's office more than usual. Wakefield stopped him working for Mattiece.
Then Rosenberg and Jensen were killed. He was sure that Mattiece had ordered the killings. He thought that people were following him. He had decided to hide his copy of the note together with this document in a bank, in case he was killed. He was very frightened.
That was the end of the document.
---
The thin-faced man watched the car come fast round the corner and park illegally outside the Post building. The man and the woman jumped out of the car and ran past him into the building.
He had a gun inside his jacket, but it all happened too fast.
---
Smith Keen and the Post's lawyer, Vincent Litsky, read through Morgan's document. When they had finished, Gray said, 'Well, gentlemen, there's your independent witness. Can we print Darby's story now?'
Keen and Litsky looked at each other. Keen left the office for a few minutes to speak to the newspaper's owner. When he came back he said, 'OK, Gray. We do the story. How long will it take you to write it?'
'I already know the shape of it,' Gray replied. 'I only have to write the details. It should take me about two hours.'
'It's eleven o'clock now,' Keen said. 'Try to finish it by three. Litsky needs time to read it before we print.'
With Darby's help, he finished the story on time. Keen and Litsky read it and made some changes. Darby was watching something out of the window.
'When I've rewritten the story,' Gray said, when Keen and Litsky had finished, 'I have to make some phone calls.'
'We'll be back at half past three,' Keen said.
'They're outside,' Darby said softly, when Keen and Litsky had left the room.
'Who are?'
'I was watching a man standing on the corner. He looks innocent enough; he's just standing there drinking coffee from a cup. But he's been there a long time - I saw him earlier as well. And just now, when you were talking, I saw the short man who chased me last week come up to the coffee-drinker. They talked for a minute and then the short man disappeared again. They're just waiting for us to leave the building.'
مشارکت کنندگان در این صفحه
تا کنون فردی در بازسازی این صفحه مشارکت نداشته است.
🖊 شما نیز می‌توانید برای مشارکت در ترجمه‌ی این صفحه یا اصلاح متن انگلیسی، به این لینک مراجعه بفرمایید.