سرفصل های مهم
فصل 05
توضیح مختصر
زمان مطالعه

8 دقیقه

سطح

ساده
دانلود اپلیکیشن «زیبوک»
این فصل را می‌توانید به بهترین شکل و با امکانات عالی در اپلیکیشن «زیبوک» بخوانید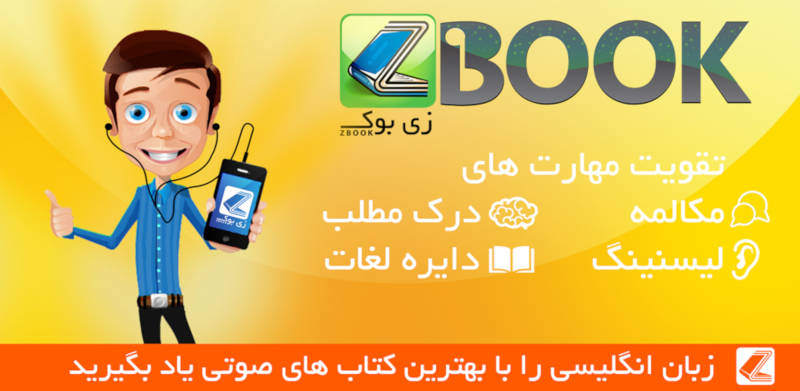 متن انگلیسی فصل
CHAPTER FIVE
An Implausible Theory
Verheek had drunk too much the night before with Callahan, as he had known he would. What had he said? Had he given away any secrets? He remembered explaining that the connection between Rosenberg and Jensen was not political. The connection was so obvious that for several days no one in the FBI had seen it.
They were killed because the killer could get to them. It was as simple as that. They weren't guarded as well as the others. Of course this still didn't answer the question why someone wanted two Supreme Court judges dead.
He remembered that they spent most of the evening talking about their student days together in Washington, and about women. Callahan had given him a copy of the brief his girl-friend - what was her name? Darby - had written about the death of the two judges. Callahan had said it was an interesting theory. She didn't believe it, nor did he, but it was worth reading.
Verheek pulled the brief out of his briefcase now and started to read it. It was better written than most briefs, and he enjoyed it. The theory was implausible, but no one else had thought of it. It was worth considering. He would show it to Eric East.
---
The phone went four times, the answering machine came on, but the caller left no message. The phone went again, and the same thing happened again. The third time Grantham climbed out of bed and answered the phone. It was still dark. 'Yes?'
'Is that Gray Grantham, of the Washington Post?'
'It is. Who's calling?'
'I can't give you my name.'
'OK. Why are you calling?'
'I saw your story yesterday about the White House and the possible next two Supreme Court judges.'
'Good. But why are you calling me so early in the morning?'
'I'm sorry. I'm in a pay phone. I'm on my way to work. I can't call from home or the office.'
'What kind of office?'
'I'm a lawyer.'
Great. Washington was home to half a million lawyers. 'Private or government?'
'I'd rather not say.'
'OK. Anyway, why did you call?'
A hesitation. 'I may know something about Rosenberg and Jensen.'
Grantham sat up straight. 'What, exactly?'
'Are you recording this?'
'No. Should I?'
'I don't know, Mr Grantham. I'd prefer it if you didn't record this. OK?'
'Whatever you want. I'm listening.'
'Can you trace this call?'
'I could. But you're at a pay phone - what difference would it make?'
'You're right. I'm just frightened. You see, I think I know who killed them.'
Now Grantham was standing. 'That's valuable information.'
'It could get me killed. Do you think they're following me?'
'Who? Don't worry. Tell me your name.'
'You can call me Garcia.'
'That's not your real name, is it?
'Of course not, but it's the best I can do.'
'OK, Garcia, talk to me.'
'I'm not certain, you understand. But I think I accidentally saw something at the office that I was not supposed to see.'
'Do you have a copy of it?'
'Maybe.'
'Do you want to talk or not?'
'I don't know. What will you do if I tell you something?'
'First try to find out whether it's true. We won't print the names of the killers of two Supreme Court judges in a hurry, believe me.' There was a very long silence. 'Garcia, are you still there?'
'Yes. I need to think about this. I might call you later.'
'OK, if that's what you want.'
'Sorry I woke you up.'
The phone went dead. Grantham pushed seven numbers on his phone, waited, and then pushed six more. Another wait, and then four more. The small screen on his phone showed him a row of numbers. He wrote them down on a piece of paper. The pay phone was on Fifteenth Street.
---
East and K. O. Lewis, Voyles's second-in-command, met with Coal alone, because the President was out of Washington. They had two bits of information for him. First, they told him that cameras at the airport in Paris had recorded the arrival from Dulles of the killer Khamel.
Coal thought about this for a minute. 'What if Khamel was involved in the killings? What does it mean?'
'It means we'll never find him,' Lewis replied. 'Nine countries around the world have failed to find him for the last twenty years. It means that he was paid a lot of money by someone or some people here to do the killings.'
'So we know or we think that Khamel did the killings, but it doesn't really help us, does it?'
No, you're right.'
'OK. What else have you got for me?'
Lewis looked at East. 'There's no real progress to report, except.
'Except what?'
'Well, there's this theory which has appeared in the last twenty- four hours. A law student in New Orleans wrote it up as a brief. We call it the Pelican Brief. Here's a copy of it. Voyles liked it, but he was afraid it could hurt the President.'
'How?'
'Read it. You'll see.'
---
This time Garcia called Grantham during office hours. He didn't tell him anything new. He was still frightened and uncertain.
They agreed that he would call again at lunch-time the next day. The call came from a pay phone on Pennsylvania Avenue.
---
Later, when the President returned, Coal told him about the brief. 'The theory is implausible,' he said. 'But Voyles likes it. He probably doesn't believe the theory any more than anyone else, but we've made him look bad over these killings so far and he wants revenge. He's going to investigate this new suspect. If the press get to hear about the investigation, that could be bad for you. We'd better do something about it.'
'Is the suspect someone we know?'
'Yes.' Coal explained what was in the brief.
'Did we get a lot of money from him?'
'Millions, one way or another,' said Coal. But the President preferred not to know the various ways in which money came in, especially when they weren't always perfectly legal.
مشارکت کنندگان در این صفحه
تا کنون فردی در بازسازی این صفحه مشارکت نداشته است.
🖊 شما نیز می‌توانید برای مشارکت در ترجمه‌ی این صفحه یا اصلاح متن انگلیسی، به این لینک مراجعه بفرمایید.