سرفصل های مهم
فصل 14
توضیح مختصر
زمان مطالعه

8 دقیقه

سطح

متوسط
دانلود اپلیکیشن «زیبوک»
این فصل را می‌توانید به بهترین شکل و با امکانات عالی در اپلیکیشن «زیبوک» بخوانید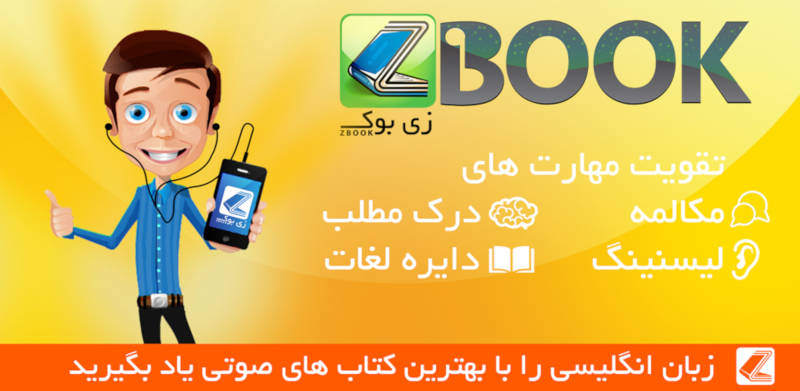 متن انگلیسی فصل
CHAPTER FOURTEEN
Curtis D. Morgan
Darby spent the day in the Georgetown law library, reading and taking notes about the members of the Washington law firms that Mattiece used. It was boring work, and her mind often wandered.
She thought a lot about Thomas.
---
Matthew Barr went to New Orleans, where he met a lawyer who told him to fly to a certain hotel in Fort Lauderdale, Florida.
He wouldn't tell Barr what was going to happen there, but when Barr arrived he found a room waiting for him. A note at the front desk of the hotel said he would receive a phone call in the early morning.
He called Fletcher Coal at home at ten and told him the news.
---
She stepped on the note when she opened her door. It said: Darby, I'm in the garden. It's urgent. Gray. She locked the door, went downstairs, through the restaurant and out into the garden. She found him sitting at a small table, half hidden behind a wall.
'Why are you here?' she demanded in a whisper. He told her what had happened, and what he'd done for the rest of the day. He had spent it riding round the city in a dozen different taxis, waiting for dark. Then he came to the Tabard. He was certain that no one had followed him.
She listened. She watched the restaurant and the entrance to the garden, and heard every word.
'I have no idea how anyone could find my room,' he said.
'Did you tell anyone your room number?' He thought for a second. 'Only Smith Keen, but he didn't have time to tell anyone else.'
'Where were you when you told him?'
'In his car.'
She shook her head slowly. 'I told you not to tell anyone, didn't I? You think this is all a game. It's not, Gray, it's real. This isn't just a great newspaper story, which is going to make Gray Grantham famous and win him prizes. I've seen people die. God knows how many times I've been close to death myself. These people are dangerous, and they're professionals. They know about you and the Washington Post. They've probably been listening to you since you wrote the first story about this matter. They'll have microphones hidden in your apartment, your car and your office. It looks as though they've got microphones in Keen's car as well. Do you understand what I'm saying? Last night at dinner we tried to pretend we were two normal people getting to know each other. But that wasn't real: this is real.'
She was right, of course. He felt like a schoolchild in front of an angry teacher.
'You can stay here tonight,' she said, 'and tomorrow I'll find you another small hotel.'
---
After breakfast the next morning she got on the phone. She rang the Georgetown law school and pretended to be from White and Blazevich. She said that their computers were not working, and that for the sake of her records she needed to know which students had worked for White and Blazevich last summer. She waited, with her hand over the mouthpiece of the phone, and looked at Gray. The secretary from the law school came back on the phone. 'Seven of them,' Darby said. 'Thank you.' She wrote down their names. 'And do you have their addresses, please? We need them for our records.' She wrote down this information too.
'That was brilliant,' Gray said when she had finished. 'Now all we need to do is find as many of these students as we can, show them your photograph of Garcia, and hope that one of them recognizes him and can tell us his real name.'
'Why couldn't we just wait outside the firm's building until he came out, and then follow him? That's what Croft was doing at Brim, Stearns and Kidlow.'
'Too risky. It seems likely that White and Blazevich were involved in some way in the killings. There are people who know my face, and we know they're looking for you too. What if they're guarding White and Blazevich? They would see us, and then we'd be dead.'
They hired a car and began to try to find the seven students. Gray found two of them at home and Darby spoke to another as he was leaving a class at the school; none of them recognized Garcia. They met at 10:45 and compared notes. At eleven, students were leaving their classes and she found another of the seven students, but he too knew nothing. A fifth was working in the library; she didn't like answering Darby's questions, but she admitted that she didn't know Garcia.
Only two left - Edward Linney and Judith Wilson. Wilson was expected back at her apartment at one o'clock, so Gray spent the rest of the morning trying to find Linney, but he was not at home and no one at the school seemed to know where he was. They hadn't seen him for several weeks.
They drove together to Judith Wilson's apartment. She wasn't there at one, so they waited. She arrived an hour later. Gray jumped out of the car, ran up to her and caught her at her front door. He showed her the photograph, and Darby saw her shake her head.
'Linney had better be good,' he said as he got back into the car. 'But where is he?'
'I hope we find him today,' she said, 'because tomorrow I leave the country if we don't.'
Back at the law school, one of his fellow students at last told them where he was: in a private hospital. He was well on the way to becoming an alcoholic, and his parents had ordered him to spend some time there. The nurse at the front desk of the hospital told Gray that Mr Linney was in Room 22, but refused to let him see him. Gray asked to see the manager, and while the nurse was fetching him Gray whispered to Darby, 'Room 22.'
She left the waiting-room and boldly walked to his room. She knocked and went in. The young man looked surprised to see her.
'I'm Sara Jacobs,' she said. 'I work for the Washington Post. May I ask you a question?'
'Yes, but how did you get in?'
'I just walked in. You worked at White and Blazevich last summer, didn't you? Do you recognize this man?' She showed him the photograph.
'Yes, he's . . . what's his name? I can't remember. He works in the oil and gas department.'
Darby held her breath.
Linney closed his eyes and thought. 'Morgan. Yes, that's it. His surname is Morgan, but I can't remember his first name. What's this all about?'
'I'll tell you later,' Darby said, and left.
Gray was waiting for her back in the car. She didn't say anything but immediately looked at the notes she had taken in the law library. There he was. 'Garcia is Curtis D. Morgan,' she said. 'Let's go.'
مشارکت کنندگان در این صفحه
تا کنون فردی در بازسازی این صفحه مشارکت نداشته است.
🖊 شما نیز می‌توانید برای مشارکت در ترجمه‌ی این صفحه یا اصلاح متن انگلیسی، به این لینک مراجعه بفرمایید.