سرفصل های مهم
فصل 11
توضیح مختصر
زمان مطالعه

8 دقیقه

سطح

ساده
دانلود اپلیکیشن «زیبوک»
این فصل را می‌توانید به بهترین شکل و با امکانات عالی در اپلیکیشن «زیبوک» بخوانید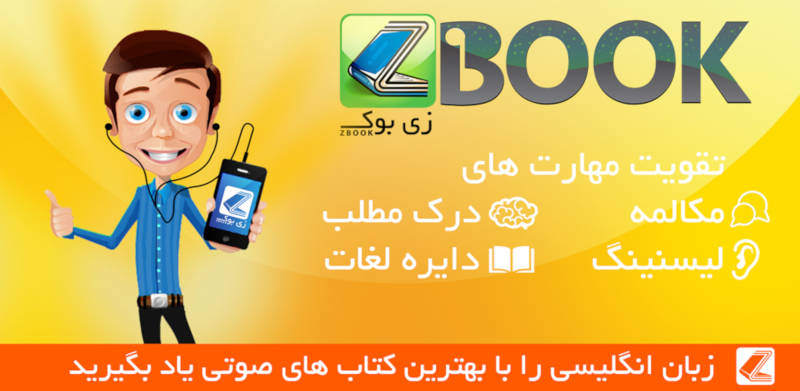 متن انگلیسی فصل
CHAPTER ELEVEN
The Everglades
It was five o'clock in the morning when Bond and Solitaire got off the train at Jacksonville. It was still dark and there were very few lights on in the station. The entrance to the subway was near Car 245, and there was nobody around when they ran down the steps. Bond had told Baldwin to keep the door of their compartment locked after they had left. With luck, no one would know they had gone until the train reached St Petersburg.
Bond checked and found that the next train to St Petersburg was The Silver Meteor. It would leave Jacksonville at nine o'clock that morning.
He and Solitaire walked out into the warm, dark street and found an all-night restaurant. They had breakfast and talked. Solitaire told Bond that she had been living in an apartment in Mr Big's Harlem apartment building.
'I've been like a prisoner there for the last two years,' she said. 'Two women live in the apartment with me, and he never lets me go out without a guard. Sometimes I have to go to the room where I saw you and tell him if someone is lying to him. If they are, he usually kills them.'
Bond listened carefully. Every detail she told him added to the picture of a very powerful and cruel man, with a huge team of people working for him.
'Do you know anything about the gold coins?' he asked.
'I've had to ask men how many they've sold and the price they've got for them,' she said. 'Very often, they lie about both.'
Bond was careful to say very little of what he knew or guessed. He had strong feelings for Solitaire, but Bond was there to do his job, and his feelings for her would not change that.
The Silver Meteor arrived at nine o'clock and took them down through Florida. They had lunch, then left the train at Clearwater, which was the last station before St Petersburg. Bond stopped a taxi and gave the driver the address on Treasure Island. It was two o'clock, and the hot sun burnt down out of a blue sky.
The taxi stopped in traffic just before the long Treasure Island causeway across the waters of Boca Ciega Bay. A large man was driving a taxi next to them. When he saw Solitaire, his mouth fell open in surprise. He stopped the taxi soon after and ran to a public telephone.
'Let me talk to The Robber,' he said a few moments later. 'Robber? Listen, Mr Big must be in town. I just saw his girl in a Clearwater cab… What? You just talked to him in New York?… Well, it was her. She was with a man in a blue suit… Follow him? OK, I'll stop their cab when it comes back across the causeway… OK, OK!'
Five minutes later, the man called The Robber was speaking to Mr Big in New York. He had been warned about Bond, but Solitaire was a surprise. He listened to the instructions from Mr Big, then thought for a moment. Ten thousand dollars to do the job. He would need two men, so that would leave eight thousand dollars for him. He smiled, then picked up the telephone again.
Bond and Solitaire got out of the taxi at a group of small white - and-yellow beach houses called The Everglades. These were on three sides of a square of grass which went down to a beach and the sea.
The two of them went through a door with the word 'Office' on it. The woman behind the desk had blue-grey hair. She smiled. 'Yes?'
'Mr Leiter?' said Bond.
'Oh, yes,' she said. 'You're Mr Bryce. I'll show you to your cottage - number one, right down by the sea. Mr Leiter's been waiting for you.' She looked at Solitaire.
'This is Mrs Bryce,' said Bond.
'Oh,' said the woman. 'I'm Mrs Stuyvesant.'
She took them down a path to a cottage and knocked on the door. Leiter opened it. His mouth fell open in surprise when he saw Bond.
'This is my wife,' Bond said quickly.
'Oh - yes, hello,' said Leiter.
He almost pulled the two of them into the cottage, then shut the door before Mrs Stuyvesant could speak.
A small living room looked across the beach to the sea. It had comfortable beach chairs and a large table with a glass top. There was a white telephone and some flowers on the table.
Bond and Solitaire sat down and Bond lit a cigarette. He put the pack on the table. Leiter was still staring at them, his eyes wide with surprise, unable to speak. Suddenly, the telephone rang and Leiter picked it up.
'Is that you, Lieutenant?' he said. 'Yes… He's here. He's just arrived.' He listened for a moment, then turned to Bond. 'Where did you leave the train?' Bond told him. 'Jacksonville,' Leiter said into the phone. 'Yes, I'll get the information from him and phone you later.'
He put down the telephone and sat down opposite Bond. He looked at Solitaire. 'I guess you're Solitaire,' he said, and smiled at her.
'She's working with us now,' Bond told him.
'That's great,' said Leiter. 'Well, you won't have seen the newspapers or heard the radio, so I'll tell you. The Phantom was stopped soon after Jacksonville. Your compartment was bombed, and the bomb killed the train attendant. He was outside in the corridor. The police started asking questions immediately. "Who did it? Who are Mr and Mrs Bryce? Where are they?" Of course, we thought you'd been kidnapped. Then the police found out that your tickets had been bought in New York by the FBI, and after that everyone wanted answers from me.' He reached across for one of Bond's cigarettes. 'Now tell me your story.'
Bond told him.
'Did anyone see you when you left the train at Jacksonville?' asked Leiter.
'I don't think so,' said Bond. 'But we'd better keep Solitaire here until we can get her safely away. We'll put her on a flight to Jamaica tomorrow. I can get someone to look after her there until we come.'
'OK,' said Leiter. 'We'll get a ticket for her to fly to Miami tomorrow. From there she can fly to Jamaica. She should arrive in Jamaica by tomorrow evening.'
'Is that OK, Solitaire?' asked Bond.
Solitaire was staring out of the window. 'Yes,' she said nervously. 'Yes, I… suppose that's all right.'
مشارکت کنندگان در این صفحه
تا کنون فردی در بازسازی این صفحه مشارکت نداشته است.
🖊 شما نیز می‌توانید برای مشارکت در ترجمه‌ی این صفحه یا اصلاح متن انگلیسی، به این لینک مراجعه بفرمایید.