سرفصل های مهم
فصل 09
توضیح مختصر
زمان مطالعه

7 دقیقه

سطح

ساده
دانلود اپلیکیشن «زیبوک»
این فصل را می‌توانید به بهترین شکل و با امکانات عالی در اپلیکیشن «زیبوک» بخوانید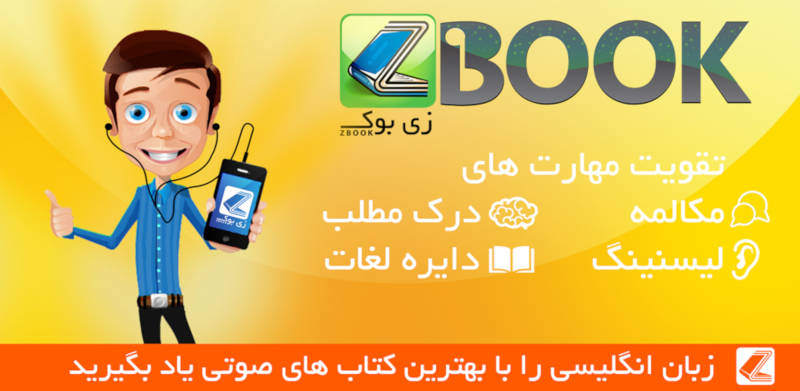 متن انگلیسی فصل
CHAPTER NINE
The Silver Phantom
Bond left the hotel through a back door and got a taxi to Pennsylvania Station. One of Mr Big's spies saw him when he got out of the taxi. The man hurried to a telephone. Some minutes later, a waiter in the train's dining car was replaced by another man. This man had been given full and careful instructions on the telephone.
The Silver Phantom was a long train of silver carriages. It stood quietly in the half-light of the underground station. There were not many passengers. More would get on at Newark, Philadelphia, Baltimore and Washington. Pullman Car 245 was near the back of the train. A porter stood at the door. His black face was bored but friendly.
'Compartment H,' said Bond.
'Mr Bryce?' said the porter. 'Mrs Bryce has just arrived. Go to the end of the carriage.'
Bond stepped onto the train. A notice said: 'If you need anything, ring for your Pullman Porter, Samuel D. Baldwin.'
Compartment H was more than halfway down the carriage. There was an American couple in Compartment E, but all the other rooms were empty. The door of Compartment H was locked. Bond knocked.
'Who's that?' asked a woman's voice nervously.
'It's me,' said Bond.
The door opened. Bond walked through and locked the door behind him.
Solitaire wore a black suit and her eyes were wide with fear. She looked beautiful.
'Thank God,' she said.
Bond looked round the room. Then he opened the bathroom door and looked in. It was empty. Moments later, the train began to move. He sat down on a seat with his back to the engine. Solitaire sat down opposite him, and he saw the dark skin under her eyes. 'She hasn't slept either,' thought Bond.
'Thank you for trusting me,' she said.
'I'm glad I did,' said Bond. He was trying to open a new pack of cigarettes with his right hand. She reached over, took the pack and opened it for him. 'You're going to be busy,' he said, smiling. 'I smoke three packs a day.'
'I'll just help with the new packs until we get to St Petersburg,' she said.
Bond's smile disappeared and his eyes narrowed.
'What's wrong?' she said. 'Oh, I knew we were going further than Washington. Mr Big was certain you'd travel to Florida. I heard him warning his people down there about you. He spoke to a man called "The Robber". He told him to watch the airport at Tampa and the trains. Perhaps we should get off the train earlier, at one of the small stations up the coast. Did they see you get on the train?'
'I don't think so,' said Bond. He was calm again. 'Did you have any trouble getting away?'
'It was my day for a singing lesson,' she said. 'Mr Big wants me to be a singer at The Boneyard. One of his men took me to my teacher and he'll be there to collect me at midday.' She looked at her watch. 'They'll be looking for me in about an hour. I waited until the car had gone, then telephoned you. Next I got a cab and went into the city. I bought a toothbrush and a few other things. All I've got with me is my jewellery and about five thousand dollars of my own money.' She looked out of the window. 'I've been locked up with Mr Big and his gangsters for such a long time. It feels wonderful to be away from them.'
'You saved my life last night. Are you really telepathic?'
'Yes,' she said. 'I can often see what's going to happen, especially to other people. In Haiti I did it for entertainment, and I was paid.' She smiled at him. 'When I first saw you, I knew you were going to help me. But it's going to be difficult. And dangerous.'
He looked at her for several moments.
'I can tell you want to know more about me,' she said, 'but there's nothing very bad to know. My real name is Simone Latrelle and I'm twenty-five years old. I'll tell you all about me when we have time, but I want to forget about the past. And now I'm happy, but I'm hungry and very sleepy. Which bed will you have?'
'I think I'd better have the bottom one,' replied Bond.
Lunch arrived, brought by a black waiter. He seemed to be in a hurry to be paid and get back to his work.
When they had finished eating, Bond rang for the train attendant and the man started to get their beds ready. He seemed worried about something and he pretended to find it difficult to move around in the small compartment. At last he said, 'Perhaps Mrs Bryce would like to go to the next room while I finish this. It's empty all the way to St Petersburg.' He unlocked the inside door to the next compartment without waiting for an answer.
Bond nodded to Solitaire, and she went through the door. Bond remembered the porter's name and said, 'Is there something you want to tell me, Baldwin?'
'Yes, Sir, Mr Bryce,' said the attendant nervously. 'You've got an enemy on this train. I've heard things I don't like. There's a man who's very interested in you, and he's a bad man. Very bad. You need to be careful.' He took two small pieces of wood from his pocket. 'Push these under the doors to stop them opening.'
'But…' Bond began.
'Can't help you any more, Sir,' said Baldwin. 'I'll bring your dinner later. Don't let anybody else into the room.' He went out quickly.
Bond opened the inside door. 'He's finished,' he told Solitaire. She came back into the compartment and climbed up onto the top bed.
The room was almost in darkness, with just a small light on by the bottom bed. Bond pushed the pieces of wood carefully under both doors. Then he took his coat off, lay down on his bed and went to sleep.
A few carriages away, a black waiter was waiting for the ten-minute stop at Philadelphia. He had a message that he needed to send.
مشارکت کنندگان در این صفحه
تا کنون فردی در بازسازی این صفحه مشارکت نداشته است.
🖊 شما نیز می‌توانید برای مشارکت در ترجمه‌ی این صفحه یا اصلاح متن انگلیسی، به این لینک مراجعه بفرمایید.