سرفصل های مهم
فصل 13
توضیح مختصر
زمان مطالعه

8 دقیقه

سطح

ساده
دانلود اپلیکیشن «زیبوک»
این فصل را می‌توانید به بهترین شکل و با امکانات عالی در اپلیکیشن «زیبوک» بخوانید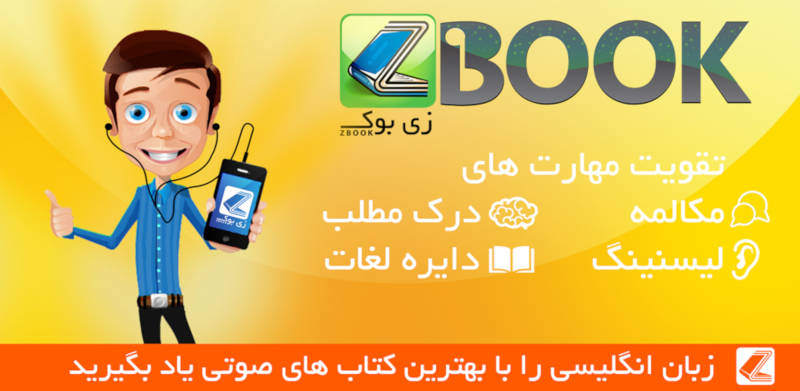 متن انگلیسی فصل
CHAPTER THIRTEEN
The Man with No Face
Solitaire was not in the cottage and the lock of her room had been broken. Bond swore angrily to himself. He should not have left her alone. The two men had probably been carrying guns. Bond imagined the fear Solitaire must have felt as they put her in the wooden box. But how had Mr Big found her so fast? It was just another example of the fact that Mr Big's spies were everywhere.
Leiter was speaking to the FBI on the telephone. When he put the phone down, he said, 'They're sending two of their men here. I'll talk to Washington and New York.'
Bond went back into Solitaire's room. Her things were still there, and he found her bag under the bed. He looked inside it and found the five thousand dollars. Bond put them into his pocket. The money would be safe with him.
It was eight o'clock when the FBI men finished their search for clues and left. Bond and Leiter went out and had dinner and some drinks, then went back to their cottage. Much later, after more drinks, they went to bed.
Bond slept in Solitaire's room and woke up at eight o'clock the next day. He had a quick shower and went into Leiter's room. Leiter was not there but there was a note by the door.
It's five o'clock. I'm going to visit the worm and bait warehouse. It's strange that The Robber was sitting there with his rifle while Solitaire was being kidnapped. Maybe he knew we were in town and was ready for trouble if things went wrong. If I'm not back by ten, call the FBI on Tampa 88.
Felix
Bond did not wait. He telephoned for a taxi. He got dressed and was just about to leave to go to the warehouse when the telephone rang. He picked it up.
'Mr Bryce? This is Mound Park Hospital speaking,' said a voice. 'Doctor Roberts here. We have a Mr Leiter here who is asking for you.'
'What happened?' asked Bond, full of fear. 'Is he all right?'
'A car accident, but it's not too serious,' said the voice. 'Can you come now?'
Bond's taxi arrived and minutes later he was crossing the Treasure Island Causeway. An ambulance went past them. 'More trouble,' thought Bond.
A pretty nurse sat at the hospital desk. 'Yes?' she said.
'Doctor Roberts called me,' said Bond. 'I'm looking for a patient called Felix Leiter. He was brought in this morning.'
'There's no doctor called Roberts here,' said the nurse. She looked down at a list on the desk. 'And there's no patient called Leiter. Are you sure you're at the right hospital?'
Bond stared at her, trying to keep calm. Then he turned away without answering.
Luckily, there was a taxi outside. Bond told the driver to take him back to The Everglades as fast as possible. When they arrived, Mrs Stuyvesant hurried out to meet him.
'An ambulance came just after you left,' she told Bond. 'The men said that Mr Leiter had been in a car accident. They had to carry him into the cottage, and his face was covered with bandages.'
Bond did not wait to hear more. He ran to the cottage and straight into Leiter's bedroom. There was the shape of a body on Leiter's bed, covered with a sheet. Bond pulled the sheet away from the face. But there was no face, only something covered tightly in dirty bandages.
He pulled the sheet down further. There were more bandages, then a large bag covered in blood which was holding the bottom half of the body. There was a small hole in the bandages where the person's mouth should have been. Bond moved his face nearer to the bandages. There was a whisper of breath against his cheek.
He picked up the telephone by the bed and called Tampa. It took several minutes to make them understand what he was telling them.
Bond took off some of the bandages round the top of the head. The hair was wet. Bond touched it, then put his finger to his mouth. It tasted of salt. He looked more closely at the hair - and then he knew for sure. It was Felix.
A police doctor and two detectives arrived, and Bond told them everything that he knew. After some time, the police doctor came out from the bedroom. 'I think he'll live,' he told Bond. 'But one arm is gone, and half of the left leg. I don't know what did it. An animal? Maybe a shark?'
There was a telephone call from an FBI lieutenant. He had been sent to The Robber's place after Bond's earlier phone call. The Robber and two other men had been questioned for an hour. All three had alibis for that morning, and there was nothing at the warehouse except tanks of fish, bait and cases of coral and shells. Leiter's car had been found on the other side of the harbour.
Soon after, the police ambulance arrived and left with Leiter and the police doctor. The two detectives also left. The telephone rang, and it was Leiter's CIA boss. He asked Bond to move on to Jamaica as soon as possible.
'I think there's a flight tomorrow,' said Bond. 'I'll be on it. Any other news?'
'Oh, yes,' said the man. 'Mr Big and his girlfriend, Solitaire, left for Havana, Cuba, during the night. They left from a small airfield on a private plane. That's how we missed them. Our man in Cuba reported their arrival. The Secatur is still there, too.'
After the call, Bond thought for several minutes, then found the telephone book. After a minute, he picked up the telephone and spoke to a man at the Eastern Garden Aquarium. 'Where could I buy a live shark?' he asked.
'The only place I know is Ourobouros Worm and Bait,' came the answer. 'They've got sharks. Big ones. White, tiger, even hammerhead sharks.'
Bond thanked him. Then he got out his gun and cleaned it, waiting for night to come.
مشارکت کنندگان در این صفحه
تا کنون فردی در بازسازی این صفحه مشارکت نداشته است.
🖊 شما نیز می‌توانید برای مشارکت در ترجمه‌ی این صفحه یا اصلاح متن انگلیسی، به این لینک مراجعه بفرمایید.