سرفصل های مهم
فصل 08
توضیح مختصر
زمان مطالعه

8 دقیقه

سطح

ساده
دانلود اپلیکیشن «زیبوک»
این فصل را می‌توانید به بهترین شکل و با امکانات عالی در اپلیکیشن «زیبوک» بخوانید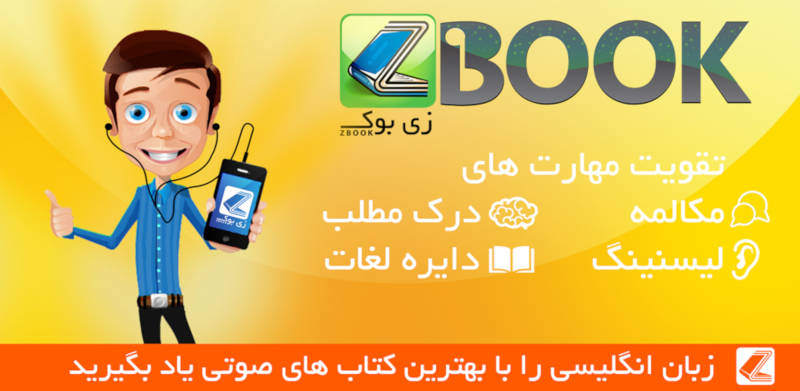 متن انگلیسی فصل
CHAPTER EIGHT
A Strange Report to M
In his hotel room, Bond poured himself a whisky and then used the telephone.
Leiter answered at once.
'Thank God, you're alive!' he said. 'Are you hurt?'
'Broken finger,' said Bond. 'What about you?'
'Nothing serious. Blabbermouth and I got quite friendly. I got him talking about movies and music until instructions came from Mr Big. Then he said "Sorry, mister," knocked me out and took me to Bellevue Hospital. He left me outside. I went to the Emergency Room where they looked at my head, then I came home. I got telephone calls from the police and the FBI. Mr Big had complained that a crazy Englishman had shot three of his men early this morning - a waiter at The Boneyard and two drivers - and had stolen one of his cars.
'Mr Big wants the police to do something about it, but I talked to them and the FBI. They're not going to chase after us. But they're very angry, and we've both got to get out of New York at once. Also, Mr Big will be coming after you, James. Now, tell me exactly what happened to you.'
Bond told his story.
When he had finished, Leiter said, 'That Solitaire lady certainly seems to be your friend. We need to make plans. Listen, I'll phone you again in a few minutes. First I'll get the police doctor to come and see you. While you're waiting, you'd better call your boss in London.'
Ten minutes later, Bond was speaking to M. He chose his words carefully. He knew that someone might be listening to the conversation. 'It's James, Sir,' he said. 'I may need a bit of help. I went across town to see our main customer last night. Three of his best men became sick while I was there.'
'How sick?' asked M.
'As sick as a person can be,' answered Bond.
'Did you get… sick?'
'Only a little, Sir,' said Bond. 'But Federated thinks I'll feel better away from town.' Bond smiled. M would know that 'Federated' was the FBI. 'So Felicia and I are going soon.'
'Who?' asked M.
'Felicia.' Bond spelt the name. 'You know, my new secretary from Washington.'
'Oh, yes,' said M.
'I thought I'd try that factory at San Pedro,' said Bond. 'But Federated may have other ideas. I hope you can help me.'
'Yes, of course,' replied M. 'Anything else?'
'No, that's all, Sir,' said Bond. 'Thank you.'
Bond put down the telephone and grinned. He could imagine M explaining the news to the Chief of Staff. '007's already upset the FBI,' he would say. 'The fool went up to Harlem and killed three of Mr Big's men. He got hurt himself, but only a little. He's got to get out of New York with Leiter, the CIA man. They're going down to St Petersburg. Washington will be complaining to us in a minute. Apologize and tell them that it won't happen again.'
Bond's telephone rang. It was Leiter again.
'Everyone's calmer now,' he told Bond. 'The three men you killed were Tee-Hee Johnson, Sam Miami and a man called McThing. The police wanted all of them for different crimes. The FBI wants you to be sent home, so we'd better get out of town quickly. We can't go together, so you're going on the train and I'll fly. Write this down.'
Bond reached for some paper and a pencil.
'Pennsylvania Station, Track 14,' Leiter told him. 'Ten thirty this morning, The Silver Phantom. It goes to St Petersburg through Washington, Jacksonville and Tampa. Pullman Car 245, Compartment H. The ticket will be on the train in the name of Bryce. The conductor will have it. Go straight to your compartment and lock yourself inside until the train starts moving. The train gets to St Petersburg at midday tomorrow. Get a cab to The Everglades Canabas, Gulf Boulevard West, on Sunset Beach. That's on Treasure Island, where all the beach hotels are. It's an island joined to St Petersburg by a causeway. Be careful. Mr Big will be looking for you. Any questions?'
'It sounds fine,' said Bond. 'Look after yourself, Felix. See you tomorrow.'
The police doctor came and stayed for a painful fifteen minutes. When he had gone, Bond was thinking of ordering breakfast when the phone rang. He picked it up. A woman's voice asked for Mr Bond.
'Who's calling?' asked Bond. He knew the answer.
'I know it's you,' said the voice. 'This is Solitaire. Listen, I've got to be quick. You must trust me. I've got to get away, and so must you. You've got to take me. I can help you - I know a lot of his secrets. But be quick. If he finds out I called you, he'll kill me. Please, you must trust me!'
Bond said nothing for a moment. He was thinking fast. Then he said, 'OK, write this down. Be at Pennsylvania Station at ten twenty exactly. The Silver Phantom to… to Washington. Pullman Car 245, Compartment H. Say that you're Mrs Bryce. The conductor will have the ticket if I'm not already there. Go straight to the compartment and wait for me.'
'Thank you, thank you!' said Solitaire. 'Now I must go.'
Bond put down the telephone. 'That's going to make things interesting,' he said to himself, smiling.
At the big switchboard in Harlem, The Whisper was giving Bond's description to all spies. 'Watch the hotel. Watch all the airports, all the train stations.'
مشارکت کنندگان در این صفحه
تا کنون فردی در بازسازی این صفحه مشارکت نداشته است.
🖊 شما نیز می‌توانید برای مشارکت در ترجمه‌ی این صفحه یا اصلاح متن انگلیسی، به این لینک مراجعه بفرمایید.