سرفصل های مهم
فصل 11
توضیح مختصر
زمان مطالعه

9 دقیقه

سطح

ساده
دانلود اپلیکیشن «زیبوک»
این فصل را می‌توانید به بهترین شکل و با امکانات عالی در اپلیکیشن «زیبوک» بخوانید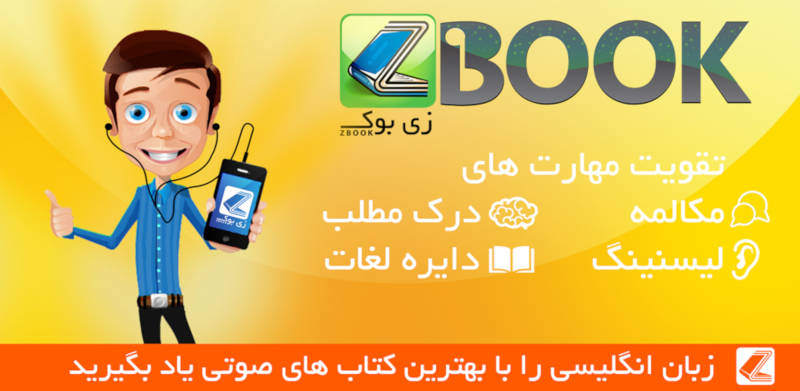 متن انگلیسی فصل
Chapter eleven
Unexpected Visitors
A soft tapping sound woke Bond from his restless sleep. It took him a moment to realize that the tapping noise was coming from behind the curtains. He quietly picked up his gun and crept along the wall to the edge of the curtains. He pulled them aside with one quick movement. The golden blonde hair was immediately visible in the moonlight through the half-open window. Mary Goodnight was looking at him through the glass.
Bond breathed a sigh of relief. He put down his gun, carefully opened the window fully and helped Goodnight to climb into the room. There was a bang as the window snapped shut and they both froze. After a moment or two he quietly guided her through the moonlit room and into the bathroom. After closing the door and turning on the taps to cover the sound of their conversation, he said firmly, 'What on earth are you doing here, Mary?'
Her voice was desperate. 'I had to come. I had to find you somehow. I went to that bar and the girl there told me where she thought you'd gone. I left the car in the trees at the bottom of the hotel drive and crept up here. I didn't know where you were, but then I saw the open window and I just somehow knew that you would be the only one to sleep with your window open. So I took the chance.'
'What's happened?' asked Bond.
'There's an urgent message from Headquarters. They said it had to be given to you at all costs. They think you are in Havana, but they said that one of the KGB top men who goes by the name Hendriks is staying at this hotel. You must stay away from him. Apparently one of his jobs is to find you and, er, well, kill you. So I put two and two together, and knowing you were in this corner of the island, I thought you might already be on his track, but that you might not know he was looking for you, while you were looking for him. If that makes sense.'
There was a pause while Bond thought, then he responded. 'Yes, he's here, that's for sure. And so is a gunman called Scaramanga. You might as well know, Mary, that Scaramanga killed Ross in Trinidad.'
She put her hand to her mouth in shock. 'And as for Hendriks,' continued Bond, 'he's here all right, although I don't think he's identified me for certain. But don't worry. I think I can handle the situation. Besides, I've got help.' He told her about Felix Leiter and Nicholson. 'Now, we've got to get you out of here. Just tell Headquarters that you've delivered the message, that I'm here and that the two CIA men are here as well.' With that he gently put a hand on her shoulder, then turned off the taps and opened the bathroom door.
As they stepped back into the room a steady voice came from the darkness at the end of the bed: 'Step forward both of you. Put your hands together behind your head.' Scaramanga walked to the door and turned the lights on. The golden gun remained pointing at Bond as he moved.
Bond looked at him in disbelief. He looked towards the bedroom door - his case was there, as it had been the night before, with the glasses balanced on top. And Scaramanga could not possibly have got through the small window on his own. Then he saw that the wardrobe was open and a light was shining through it from the room next door. It was the simplest of secret doors - just the whole of the back of the cupboard. And it would have been impossible for Bond to discover it while checking his room.
Scaramanga stood looking at both of them. 'I didn't see this dancer on the stage tonight. Where has she come from?' he said accusingly.
'We're engaged to be married,' stated Bond, thinking quickly. 'She's a clerk at the British High Commissioner's Office in Kingston. Her name's Mary Goodnight. She found out where I was staying from that bar where you and I met and came out to tell me that my mother's in hospital in London - she's had a bad fall.' Bond then challenged Scaramanga, adding a note of anger to his voice. 'What's wrong with that? And what do you think you are doing, coming into my room in the middle of the night waving a gun around?' After a pause, he dropped his hands to his sides and turned to the girl. 'Put your hands down, Mary. Mr Scaramanga must have thought there were burglars in here when he heard the window slam shut. Now, you'd better be going. You've got a long drive back to Kingston.'
Mary began to play her part in the story. 'Gosh, yes. I'd better go,' she said as she picked up her small bag from the bed where she had dropped it. 'I really mustn't be late into the office in the morning. I'm organizing a big party for the Prime Minister and it's tomorrow so I've a lot to do. So, Mr - er - Scramble, I'm terribly sorry for waking you up.' And she stepped forward between Bond and Scaramanga and offered him her hand to shake.
But Scaramanga was not going to be taken in so easily. 'Stop there, lady. And you, mister, stay where you are.' Mary Goodnight let her hand fall to her side and looked at him questioningly as though he had just refused a cup of tea. A second passed, yet it felt like an eternity, before Scaramanga conceded. 'OK, I believe you. Put her through the window again.' He waved his gun at the girl. 'OK. Get moving and don't come back.' Bond led Goodnight to the window and hurriedly helped to push her out. Then he moved away from the window and sat down on the bed with considerable relief. He could feel the hard shape of his gun under the pillow against his leg.
Scaramanga had put his gun away and was leaning against the wall. 'The High Commissioner's Office,' he said and paused. 'That also houses the representative of your famous Secret Service, doesn't it? I wonder, Mr Hazard, if your real name isn't James Bond. You were pretty quick with that gun tonight. I seem to have heard somewhere that this man Bond likes his guns. I also have information that he's somewhere in the Caribbean and that he's looking for me. Quite a coincidence, don't you think?'
Bond laughed easily. 'I thought they'd got rid of that Secret Service years ago. I am who I say I am. All you've got to do is call Mr Tony Hugill, the boss up at Frame, and check on my story. And can you explain how this Bond man could possibly have tracked you down to a sleepy bar in Savanna-La-Mar? And what does he want from you anyway?'
Scaramanga watched him silently for a while, weighing up the evidence. Then he spoke in a serious tone. 'You just remember this, mister. If it turns out you're not who you say you are, I'll shoot you dead. Got it?' There was silence while the men looked at each other. Bond said nothing. 'Now you'd better get some sleep,' said Scaramanga. 'I've got a meeting at ten o'clock in the conference room with Hendriks and I don't want to be disturbed. After that we're all going for a ride down to Green Island Harbour on that train I was telling you about. It'll be your job to make sure that the trip is well organized. Talk to the hotel manager first thing in the morning. All right?' Scaramanga did not wait for an answer. He walked into the wardrobe, pushed Bond's suit to one side and disappeared.
مشارکت کنندگان در این صفحه
تا کنون فردی در بازسازی این صفحه مشارکت نداشته است.
🖊 شما نیز می‌توانید برای مشارکت در ترجمه‌ی این صفحه یا اصلاح متن انگلیسی، به این لینک مراجعه بفرمایید.