سرفصل های مهم
فصل 17
توضیح مختصر
زمان مطالعه

8 دقیقه

سطح

ساده
دانلود اپلیکیشن «زیبوک»
این فصل را می‌توانید به بهترین شکل و با امکانات عالی در اپلیکیشن «زیبوک» بخوانید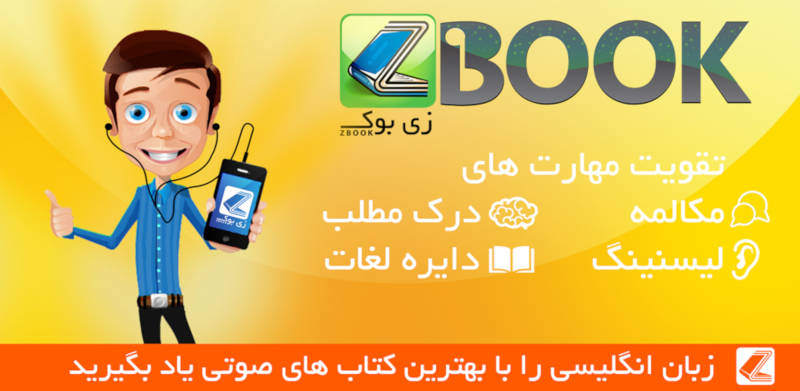 متن انگلیسی فصل
Chapter seventeen
Mary Goodnight
Just over a week later, James Bond was sitting up in a chair reading a book and wondering when he was going to be able to leave the hospital. He was feeling much better, and although the nurses were fabulous, especially the pretty one who had been with him when he had woken up, he had had enough of the place. He glanced at his watch. Four o'clock. It was visiting time and Mary Goodnight would be there any minute. Although he knew it was not fair, he was looking forward to complaining at length to her about his situation.
Mary Goodnight came through the door. Despite the Jamaican heat, she was looking as fresh as a rose. Under her arm she was carrying a medium-sized, official-looking envelope with an elaborate wax seal on it.
Bond gave one-word answers to her questions about his health and then demanded, 'What's in that envelope?'
'It's a top secret message for you from M,' she said excitedly.
'Open it for me,' ordered Bond.
Mary Goodnight looked shocked. 'But I'm not allowed to!' Bond gave her a look which told her that today was not a day to argue with him. She carefully opened the envelope, pulled out the thick sheet of paper and began to read.
TOP SECRET
To: 007
From: M
I have received your report and the report from our partners. You have done well and carried out an exceptionally difficult and dangerous mission to my total satisfaction. I trust you are in good health. Please inform me when you will be reporting for your next mission.
'In good health?' interrupted Bond incredulously.
Mary Goodnight looked up and smiled delightedly. 'I've never known him to be so complimentary. Have you, James? It's wonderful!' She looked hopefully at James, yet his face remained expressionless.
She looked down and began to read the message again. 'Oh, James!' She exploded with excitement.
'Don't tell me,' commented Bond in a voice heavy with sarcasm. 'He's going to give me free lunch vouchers every second Friday. And a new suit to replace the one that I've carelessly allowed to get damaged.' But secretly what Mary had read out had delighted him and he very much wanted to know what was in the rest of the message.
'James, please stop interrupting, and don't look so miserable,' said Mary Goodnight.
Bond allowed a smile to creep onto his face. He liked the fact that she could get so excited on his behalf. As he watched her concentrating on the letter, Bond thought that she was someone he would always want to have near him. But as what? As his secretary? As his girlfriend? Mary Goodnight looked up at him and the question, as it had done for weeks, remained without an answer. 'All right, Mary. Go on,' Bond finally said.
Mary Goodnight's face became serious. 'Now just listen to this,' she told him and then began to read the remaining part of the message.
In view of the outstanding quality of the services mentioned above, the Prime Minister plans to recommend to Her Majesty Queen Elizabeth that she immediatley grant you a knighthood. This would be in addition to the KCMG that you already hold. As is usual, I am writing now to accept this high honour before Her Majesty puts her seal upon it. You should first send telegraphed confirmation of acceptance and then follow this with a formal written letter. I am of course in full agreement with this award and send you my personal congratulations.
Of course James Bond was pleased. Above all he was pleased that M had been so complimentary about what he had done. The rest of the message was not important to him. He was not interested in medals or being able to write special letters after his name. He had never been a public figure and he did not want to become one now. There was one thing he treasured above everything else, and that was his privacy.
So now James Bond said to Mary Goodnight, avoiding her eyes, 'Write down what I am about to say and send it in a telegram tonight. All right?'
'Yes, of course,' replied Goodnight with enthusiasm.
Bond began, 'Top secret. For M's eyes only. Your message has been received and greatly appreciated. Am informed by hospital that I shall be returning to London able to work in one month. Regarding the high honour, please ask Her Majesty to allow me to refuse the honour that Her Majesty is kind enough to consider awarding her obedient servant. My main reason for refusing this honour is that I do not want to pay more at hotels and restaurants.' Mary Goodnight interrupted Bond, horrified by what he was saying. 'James! It is your decision what you write in the rest of the letter, but you really can't say that last part.'
Bond nodded. 'If you say so. Let's change the whole of that last sentence to this: I am a Scottish peasant and will always feel comfortable being a Scottish peasant and I know, sir, that you will understand my preference. A formal letter will follow.'
Mary Goodnight closed her notepad with a snap. She looked at Bond angrily. 'Well really, James! Why don't we talk about this tomorrow. You are clearly in a bad mood and might feel differently in the morning.'
'It's just not my sort of thing,' Bond told her apologetically. 'I just refuse to call myself "Sir James Bond". It's ridiculous. And I know M will understand. He thinks much the same way about these things as I do. Anyway, I'm not going to change my mind, so you can telegraph that straight away and I'll write the letter this evening. Anything else?'
'Well, there is one thing, James,' she said more softly. 'The head nurse said you can leave hospital at the end of the week, but that you really need to rest somewhere quiet for at least three weeks. Have you got any plans for where you might go? You need to be near the hospital.'
'I've no idea. What do you suggest?' enquired Bond.
'Well, er, I've got a little villa up by Mona dam.' She spoke more quickly now, her cheeks reddening a little with embarrassment. 'It's got quite a nice spare room looking out over Kingston harbour. It's cool up there. You could relax and I would cook for you.'
James Bond looked at Mary for a moment and said, and meant it, 'Mary Goodnight, you're an angel.'
At the same time, he knew, deep down, that love from Mary Goodnight, or from any other woman, was not enough for him. The kind of life he had led and the things he had seen had made Bond quite different from most other men. He knew he would always need something more, although he would perhaps never know what exactly that 'something' was.
مشارکت کنندگان در این صفحه
تا کنون فردی در بازسازی این صفحه مشارکت نداشته است.
🖊 شما نیز می‌توانید برای مشارکت در ترجمه‌ی این صفحه یا اصلاح متن انگلیسی، به این لینک مراجعه بفرمایید.