سرفصل های مهم
فصل 16
توضیح مختصر
زمان مطالعه

12 دقیقه

سطح

خیلی سخت
دانلود اپلیکیشن «زیبوک»
این فصل را می‌توانید به بهترین شکل و با امکانات عالی در اپلیکیشن «زیبوک» بخوانید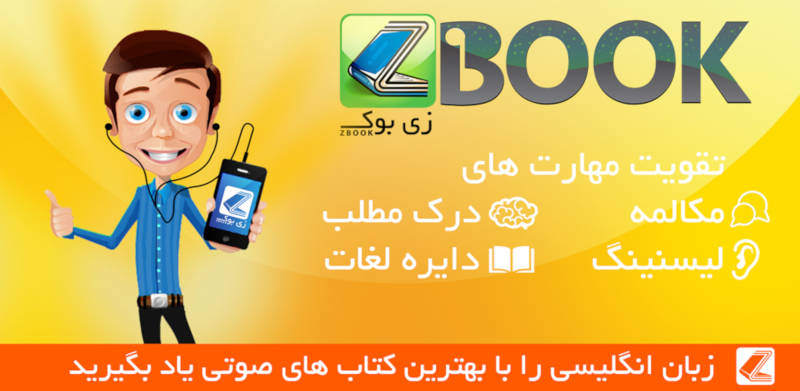 متن انگلیسی فصل
Chapter sixteen
The Case Ends
A week later, James Bond slowly opened his eyes. He was confused and anxious and did not know where he was. He opened his mouth to scream but only a low groan came out. The nurse at the end of the bed stood up at once and went to his side and put a cool hand on his forehead. Bond looked up at her with unfocused eyes and muttered, 'You're pretty,' before closing his eyes again.
Half an hour later a young doctor stood outside the door to Bond's hospital room in Kingston, explaining to the head nurse what he had found. 'He's going to be all right. His temperature is down now. His pulse is a little fast, though that may have been a result of his waking up. I'll come back later to check his wounds. He's likely to wake up again. If he does and he asks for something to drink, give him fruit juice. He should be on soft foods soon. It's a miracle really. The bullet just hit muscle and didn't even touch a kidney. But that bullet was dipped in enough poison to kill a horse. Thank goodness that doctor in Savanna-La-Mar recognized the symptoms of snake venom and gave him those powerful anti-snakebite injections. He saved the man's life. Now then, there should be no visitors, of course. I'll tell the police and the High Commissioner's Office that he's recovering.
I don't know who this Mr Bond is, but apparently London keep calling us about him. He's something to do with the Ministry of Defence.' He paused. 'By the way, how's his friend getting on in room 12 - Mr Leiter, isn't it? The one the American Ambassador and Washington have been calling about? He keeps on asking to see this Mr Bond.'
'He's broken his leg in several places,' replied the nurse. 'He's doing fine and should be walking with a stick in ten days. He's already seen the police. I suppose it's all connected with that story in the papers about those American tourists being killed when the bridge collapsed near Green Island Harbour. The Police Commissioner is handling the case himself.'
Ten days later, the small hospital room was crowded with people. Bond, who was being supported by a pile of pillows, was amused by the number of official people who had been brought to his bedside. On his left was the Commissioner of Police, who was wearing full uniform complete with a row of very impressive-looking medals. On his right was a Judge of the Supreme Court, who was also very formally dressed and was accompanied by a clerk. Among the rest, a huge man, to whom Felix Leiter, on crutches, was quite respectful, had been introduced to Bond as Colonel Bannister from Washington. Mary Goodnight was also there and had been asked to take notes of the meeting. She had also been asked by the nurse to watch for any signs of tiredness or discomfort in James Bond and had been given the authority to end the meeting if she felt it necessary. But James Bond did not feel tired. He was delighted to see all these people and to know at last that he was very much alive. The only thing that concerned him was that he and Leiter had not been able to see each other and agree their stories before this meeting. They had carried out this dangerous mission without the knowledge of the Jamaican authorities. A couple of years ago, when Jamaica had still been under British rule, that would have been fine. But now, Bond knew, things were different. They had been wrong not to keep the Police Commissioner informed.
The Police Commissioner straightened himself and began to speak in a formal tone. 'Commander Bond, our meeting here today is being held on the Prime Minister's instructions and with your doctor's approval. There are many rumours going around the island and we are keen to understand exactly what happened so that justice can be carried out. So, this meeting takes the form of a judicial inquiry. I will outline the facts of the case, Mary Goodnight will take notes and then a formal document will be prepared. We very much hope that, if the conclusions of the meeting are satisfactory, the case will be closed. Do you understand?'
'Yes,' said Bond, who did not understand.
'Now,' the Commissioner said in a serious tone. 'The facts we know are as follows. There recently took place, at the Thunderbird Hotel, a meeting of what can only be described as foreign gangsters of the worst kind, including representatives of the Soviet Secret Service, the Mafia and the Cuban Secret Police. They met to discuss the sabotage of the Jamaican sugar cane and aluminium industries, among other related things. Am I correct, Commander?'
'Yes,' agreed Bond quickly. At least this part was true.
'Now.' The Commissioner spoke in an even more serious tone. 'Knowledge of this meeting came to the attention of the Criminal Investigation Department of the Jamaican Police. Secret conversations then took place between the Jamaican authorities, the Ministry of Defence in Britain and the Central Intelligence Agency in the United States. As a result of these conversations, you, Mr Nicholson and Mr Leiter were sent to help us to uncover these secret plans against Jamaica.' As the man spoke, Bond noticed that Leiter was nodding his head enthusiastically and looking directly into Bond's eyes. Bond smiled. Leiter was clearly trying to tell him that they should both agree with these comments, which were not true. They both knew that there had never been any contact with the Jamaican authorities.
'Working very closely with the Jamaican authorities,' the Commissioner went on, 'Mr Bond, Mr Nicholson and Mr Leiter carried out their duties with professionalism. They uncovered the true intentions of the gangsters, but unfortunately during their mission at least one of their identities was discovered and a battle then took place. During the battle the following enemy agents (the finished report will include a list here) were killed thanks to the skilful gunfire of Commander Bond and Mr Leiter; and the following enemy agents (there will be another list here) were killed by Mr Leiter's use of explosives on Orange River Bridge. Unfortunately, Commander Bond and Mr Leiter received severe wounds, from which they are now recovering in the Kingston Memorial Hospital. Finally, it must be noted that Constable Percival Sampson of the Negril Constabulary was the first to discover the wounded Felix Leiter, who then directed Constable Sampson to the scene of the final fight.
'On the instructions of the Prime Minister, Sir Alexander Bustamante, a judicial inquiry was held today at the bedside of Commander Bond, with Felix Leiter present, to confirm the above facts. These facts, in the presence of Justice Morris Cargill of the Supreme Court, are here and now confirmed.'
The Commissioner was obviously pleased with how the formalities had gone. He smiled broadly at Bond. 'There's just one more thing,' he added as he handed Bond a sealed packet, another similar one to Felix and a third to Colonel Bannister. 'I present now to Commander James Bond of Great Britain, Mr Felix Leiter of the United States and, in his absence, Mr Nicholas Nicholson of the United States, the award of the Jamaican Police Medal for gallant and meritorious services to the independent State of Jamaica.'
Those watching began to clap in recognition of the men's bravery, and James Bond and Felix Leiter muttered a few words of thanks. Justice Cargill rose to his feet and, in a serious tone, asked Bond and Leiter in turn, 'Is this a true and correct account of what happened?'
'Yes, indeed it is,' said Bond.
'Yes, it is, Your Honour,' agreed Leiter enthusiastically.
'In that case,' Justice Cargill announced formally, 'I declare this inquiry closed.' He then turned to Mary Goodnight. 'Please could you ask everyone here to sign this document and then have it delivered to my office? Thank you so much.'
'Certainly, Your Honour,' replied Mary Goodnight and then she glanced at Bond. 'But now, if you don't mind, I think Mr Bond needs to rest.'
Slowly everyone stood up and left the room. Everyone that is, apart from Leiter, who waited until he was alone with Bond and then moved closer to his bedside. 'Well, James, that was the easiest inquiry I've ever attended!' exclaimed Leiter. 'I lied my head off, but we've come out of it looking good and we've even been given an award!'
Bond's wounds were beginning to hurt and he felt exhausted. He smiled, trying to hide the pain. Leiter was going to leave Jamaica that afternoon, but Bond did not want to say goodbye. Bond treasured his good friends, and Felix and he had shared a lot of important things over the years. Bond said, 'Scaramanga was quite a guy. If only we could have caught him alive.'
'What… and make a hero out of him? I don't think so. In my book, an enemy's an enemy. You did the right thing killing that man. You did a good job, so don't you worry about it.' Leiter limped towards the door and opened it. He raised his hand briefly. The two men had never shaken hands in their lives. His final words were, 'And keep away from me for a few weeks. Every time I see you a piece of me gets broken off. I don't like the idea of myself as The Vanishing Man.' He smiled and left the room.
مشارکت کنندگان در این صفحه
تا کنون فردی در بازسازی این صفحه مشارکت نداشته است.
🖊 شما نیز می‌توانید برای مشارکت در ترجمه‌ی این صفحه یا اصلاح متن انگلیسی، به این لینک مراجعه بفرمایید.