سرفصل های مهم
فصل 04
توضیح مختصر
زمان مطالعه

8 دقیقه

سطح

خیلی سخت
دانلود اپلیکیشن «زیبوک»
این فصل را می‌توانید به بهترین شکل و با امکانات عالی در اپلیکیشن «زیبوک» بخوانید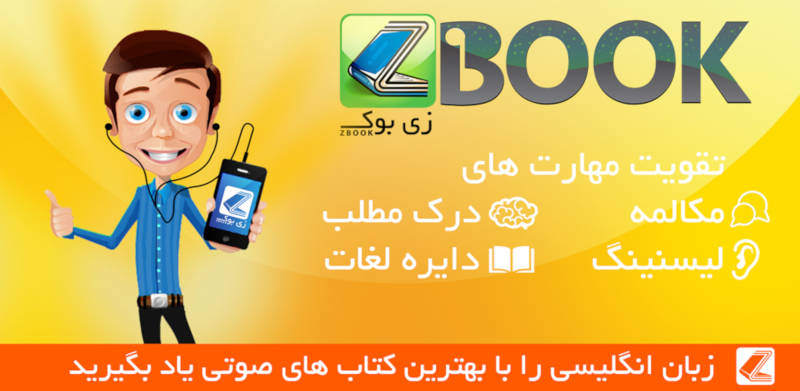 متن انگلیسی فصل
chapter four
To Jamaica
It was a hot, deppressive day when James Bond's flight arrived in Jamaica. Several months had passed since the terrible incident in M's office and, following Bond's intensive and difficult rehabilitation at the Park Hospital in London, he had been declared fit enough to be sent on a new mission.
For six weeks now Bond had been travelling around the Caribbean and Central America trying to track down his target - Scaramanga. He had apparently missed him by just one day in Caracas. But now he had lost the trail. He was waiting in Kingston International Airport for a flight to Havana as Scaramanga was known to have spent a lot of time in Cuba. It seemed too obvious to search there, but Bond was running out of places to look.
Bond wandered around the airport looking at the shops to kill time. As he did so he walked past a notice board, which held messages for passengers travelling through the airport. He stopped and looked to see if there were any messages under the letter 'H' for 'Hazard, Mark' - the false name that he was travelling under. Nothing. He was not surprised - in all his life he had never found a message for him at an airport. But then, as he walked past 'S', he suddenly froze. He looked around, as casually as possible, to make sure no one was watching him. Then he covered his hand with his handkerchief and quickly reached out and took an envelope on which was written the word 'Scaramanga'. A few moments later, Bond walked calmly to the nearby men's toilets and, when he was safely inside, he carefully opened the envelope. The message he found read: To: Scaramanga, BOAC passenger from Lima, Peru
From:
MESSAGE
Message received from Kingston, Jamaica, at 12.15: 31/2
Beckford, SLM, from midday tomorrow.
Bond could not believe his eyes. At last he had some solid information! Bond read the message again and then carefully slid the piece of paper back into the envelope and returned it to the notice board. Then he found the British Overseas Airways Corporation desk and checked their flight timetables. Yes, the BOAC flight from Lima to Kingston was due in at 13.15 the next day.
Bond thought quickly about what he needed to do. He walked to the Cuban Airlines desk and cancelled his flight reservation to Havana, before finding a public telephone and calling the Head of the British Secret Service in Jamaica. After a moment he heard a girl's voice on the line. 'Commander Ross's secretary speaking. Can I help you?'
'Could you put me through to Commander Ross, please?' asked Bond. 'This is a friend of his from London.'
'I'm afraid Commander Ross is away from Jamaica,' replied the girl. Bond thought her voice sounded a little familiar. 'Is there anything I can do?' she offered brightly.
'Well, my name's…' started Bond.
'Don't tell me,' the girl said excitedly. 'It's James, isn't it?'
Bond laughed. It was his wonderful secretary from the old days in the Double-0 section. 'Mary Goodnight!' he exclaimed. 'What on earth are you doing here?'
'More or less the same job that I used to do for you,' she answered warmly. 'I was so pleased to hear you were back, but I thought you were ill or something. How wonderful to hear from you! Where are you now?'
'Kingston Airport,' said Bond. 'Now listen, Mary. I need your help and quickly. We can talk later. First, do the initials SLM mean anything to you?'
'No, I don't think so,' she said slowly. 'Oh, I'm not sure, but they could stand for Savanna-La-Mar. That's a town in the south of the island.'
Bond spoke decisively. 'Right. I need a car, any car. And a detailed map of Jamaica. Can you bring the car to Morgan's Harbour? I'm going to stay there tonight.'
'All right,' replied Goodnight. 'Anything else?'
'Yes, wear something pretty and bring me one hundred pounds in Jamaican money so I can buy you dinner,' added Bond, smiling broadly to himself.
She laughed. 'Well, now I know it's definitely you, James! I'll see you at about seven.'
Bond was drinking a Bourbon whisky with ice when Mary Goodnight walked into the little bar on the waterfront later that evening. 'Oh, James!' she cried and kissed him on the cheek. 'It's so wonderful to have you back.' She was wearing a stylish, orangey-pink dress and a pearl necklace, and James thought that she looked beautiful.
'It's good to see you again,' Bond told her warmly. 'So, tell me the news. Have you managed to get what I asked for?'
She handed him an envelope, saying, 'Here's the money. And the car's outside - it's old, but the tank's full of petrol and it's reliable.'
While they ate dinner Mary Goodnight brought Bond up to date with what was happening in Jamaica. 'There are a lot of problems with the sugar cane crops,' she explained. 'Sugar cane is worth a lot of money to Jamaica. Cuba's sugar crop is Jamaica's main rival, but with the recent hurricane and all the rain they've been having there, the Cuban crop is only going to be about three million tons this year - that's less than half of what it should be. So Castro wants to keep the world price high and sell as much Cuban sugar cane to Russia as possible. They say that he's actually paying people to burn the rival Jamaican crops so he can sell the Cuban sugar at a high price. And Savanna-La-Mar, those initials you were asking me about, that's the area where most of the Jamaican sugar cane crops are grown. WISCO - the West Indian Sugar Company - has a huge sugar-growing estate near there at Frome. The top man of the company, Tony Hugill, is having a lot of problems because his crops keep being burnt.'
They discussed the political situation in Jamaica for a few minutes and then Bond asked thoughtfully, 'And where's your chief, Commander Ross?'
'Well, I don't really know,' answered Goodnight in a worried tone. 'He went to Trinidad last week to look for somebody called Scaramanga - a local gunman of some sort. Commander Ross was due back two days ago, but he still hasn't turned up. I've informed Headquarters and they've told me to wait for another week.'
'I much prefer working with his assistant anyway,' remarked Bond with a smile.
مشارکت کنندگان در این صفحه
تا کنون فردی در بازسازی این صفحه مشارکت نداشته است.
🖊 شما نیز می‌توانید برای مشارکت در ترجمه‌ی این صفحه یا اصلاح متن انگلیسی، به این لینک مراجعه بفرمایید.