سرفصل های مهم
فصل 09
توضیح مختصر
زمان مطالعه

13 دقیقه

سطح

ساده
دانلود اپلیکیشن «زیبوک»
این فصل را می‌توانید به بهترین شکل و با امکانات عالی در اپلیکیشن «زیبوک» بخوانید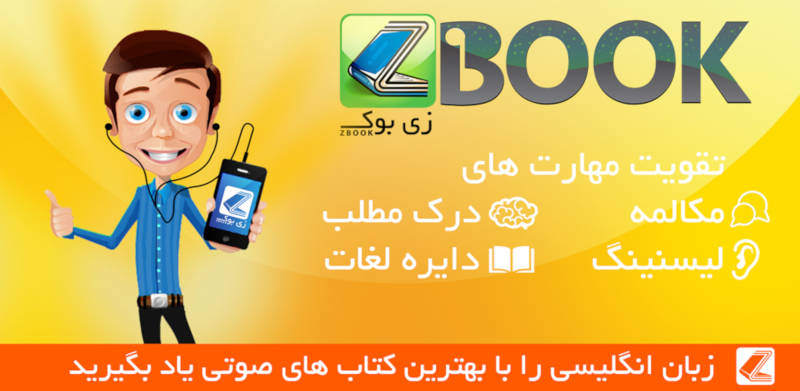 متن انگلیسی فصل
Chapter nine
The Conference
James Bond left the reception area and quickly made his way to the bar. When he got there he saw that all the men were already seated around the table in the adjacent conference room and that Scaramanga was waiting impatiently by the door. 'Right,' he said, looking directly into Bond's eyes. 'Lock the door and wait outside while we're talking. Don't let anyone in, not even if the hotel catches fire.' And with that he turned and went inside to join the other six men.
Bond looked into the room and noted the seating order before he closed and locked the door as he had been told to do. He then quickly locked the other door, which led from the bar into the hotel lobby. Moving quietly and rapidly, he picked up a champagne glass from the bar and placed the bowl of the glass against the conference room door. Holding the glass by the stem, he placed his left ear against its base and listened. What had been the unintelligible rumble of a voice now became Mr Hendriks speaking: '… and I have a very important message for our Chairman from my superiors in Europe. It is from a sure source. There is a man called James Bond who is looking for him here. This is a man who is from the British Secret Service. I have no information or description of this man, but my superiors believe that he is a serious threat. Mr Scaramanga, have you heard of him?'
Scaramanga laughed loudly, 'No, I haven't! And should I care? I eat one of their famous secret agents for breakfast from time to time. Only ten days ago, I killed one of them who came looking for me. A man called Ross. His body is now very slowly sinking to the bottom of an oil lake in Trinidad. Next question, please, Mr Hendriks.'
'We must talk about the cane sabotage,' began Hendriks. 'At our meeting six months ago in Havana it was decided to help Fidel Castro to maintain, and even increase, the world price of sugar to balance out the damage caused by hurricane Flora. Our help would be in exchange for certain favours from him. This decision was taken against my wishes. Since that time there have been a lot of fires in the sugar cane fields of Jamaica and Trinidad. And my superiors have discovered that some members of this group - Mr Gengerella, Mr Rotkopf, Mr Binion and indeed our Chairman - have been purchasing large quantities of July sugar futures in order to make money for themselves.'
There came low, angry voices from around the table.
'Why shouldn't we?' shouted Gengerella. 'Who said we weren't allowed to make money? Isn't that one of the reasons we are all here? I asked you six months ago, Mr Hendriks, and I'll ask you again now, which of your "superiors" wants to keep the price of raw sugar down? My guess is that it's Soviet Russia. They're selling goods to Cuba - including a recent shipment of missiles to fire against the United States, my homeland - in exchange for raw sugar. Mr Hendriks, is one of your "superiors" somebody in the Kremlin?'
The voice of Scaramanga shouted for calm and a reluctant silence fell.
'When we formed this group, we all agreed to work together,' Scaramanga reminded the men. 'So, Mr Hendriks, let me explain. As an investment group, we have good bets and bad bets. Sugar is a good bet and we should continue to bet on it even if you personally have decided not to be involved in it. Now listen. At this moment there are six ships controlled by this group that are waiting outside New York and other US harbours. These ships are loaded with raw sugar. These ships, Mr Hendriks, will not dock and unload their sugar until sugar futures, July futures specifically, have risen by another ten cents. The US government, the sugar lobby and other powerful groups know this. They know that we have them cornered. They want the ships to dock and the sugar to be unloaded before there's a real shortage and the price rises too high. But there's another side to it. It's costing us a lot of money to have our ships sitting there, waiting. So the situation can't carry on like this forever. One side will win, and one side will lose. Four of us here could win or lose about ten million dollars. And at the same time our investment in this Thunderbird Hotel isn't looking good - it's in the red. So what do you think, Mr Hendriks? Of course we bum the sugar crops if we can get away with it. I know the right people in Jamaica and I pay them to do the job for us. That's how it works. So you just tell your superiors that what goes up must come down. And that's true for the price of sugar, like anything else. OK?'
There was a moment of silence before Mr Hendriks spoke.
'I will pass on what you say. But they will not be happy.' Then he added, 'Now there is the question of this hotel. What is the exact financial situation? I think we all want to know the truth.'
There was a murmur of agreement around the table and then Scaramanga began a long and detailed explanation, which was of little interest to Bond. In any case, Felix Leiter had told him that the whole meeting would be secretly recorded on electronic equipment in the small room where they had seen each other earlier. Leiter was working with the smart American hotel manager - an undercover electronics expert in the CIA, whose real name was Nick Nicholson - and their job was to get a better understanding of the members of the group and what they were trying to do. Leiter had confirmed what Bond had suspected: Hendriks was in fact a top man in the KGB. The CIA believed that Gengerella was a member of the Mafia. This was therefore a worrying situation, the first time that a Mafia member had been found working with the KGB, and it would need to be ended, Leiter said, by 'removing' someone if necessary.
Bond had explained his own mission to Leiter and Nicholson, and they had agreed that they should continue to work separately, but they would support each other if the need arose. So now Bond was on his own outside the conference room and Scaramanga was just finishing what he was saying. 'So in summary, gentlemen, we need to find another ten million dollars. The interests that I represent, which are the majority of the interests, believe that a loan for this amount of money should be provided to the project by all of us. We would be paid interest at a rate of ten per cent and the loan would be repayable in ten years.'
The voice of Mr Rotkopf broke in angrily. 'Not on your life! What about the seven per cent second mortgage my friends and I agreed to only a year ago? If I went back to Las Vegas and told them about this new loan, what do you think they would do to me?'
'We don't have a choice. It's that or the hotel closes,' responded Scaramanga calmly. 'What do you other guys say?'
Hendriks said, 'Ten per cent is a very good rate. My friends and I will lend one million dollars, as long as the agreement is clear and fair.'
'OK, OK,' Mr Binion murmured reluctantly. 'Count us in for the same amount. But this had better be the last time!'
In turn, the other men all agreed to lend a share of the money, although Mr Rotkopf was still unhappy. 'No, I don't want any part of this,' he said firmly. 'As soon as I get back I'm going to find the best lawyers in the States. You can't just cancel that mortgage!' There was silence. The voice of Scaramanga was soft and deadly. 'You're making a big mistake. This is a nice, big tax-loss to balance out your Las Vegas business interests. And don't forget that we all promised each other that we would work together. Are you sure your answer is no?'
'I am absolutely sure,' he stated decisively.
'Would this help to change your mind?' Scaramanga said coldly. There was a loud gunshot and a sudden scream of terror. Something - possibly a chair - fell to the floor with a crash and then there was silence. Then someone coughed nervously and Mr Gengerella said calmly, 'I think that was the right solution to an embarrassing difference of opinion. Mr Rotkopf's friends in Las Vegas like a quiet life - I'm sure they won't even complain. Let's say that he has agreed that he and his friends will put in a million dollars, shall we?'
'Yes, that's right,' came Scaramanga's voice, happy and relaxed. 'Mr Rotkopf has left here to go back to Las Vegas. We never saw him again. We don't know anything, do we? I've got some hungry crocodiles out there in the swamps that need feeding. There'll be nothing left of poor Mr Rotkopf after they've had their dinner. I'll need some help with it tonight, though. Can you come with me, Gengerella? And you, Paradise?'
'No, not me!' pleaded the voice of Mr Paradise. 'It's against my religion.'
Mr Hendriks said, 'I will take his place. I am not a religious person.'
'Fine,' said Scaramanga and added, 'Well, guys, is there any other business to discuss? If not, we'll finish the meeting and have a drink.'
Hal Garfinkel broke in nervously, 'Just a minute. What about that British guy outside the door? He must have heard the gunshot. What's he going to say about it?'
Mr Scaramanga's laugh was dry and cruel. 'Don't worry about him. I picked him up in a bar a few kilometres away. I've only got temporary staff here to make sure you guys have a good time this weekend - and he's the most temporary of all of them. Those crocodiles really are hungry. Rotkopf will be the main course, but they'll need a dessert. For all I know he might be this James Bond man Mr Hendriks has told us about. No, don't you worry about the British guy. I'll sort him out.'
Bond carried the empty champagne glass over to the bar and slowly filled it with champagne. At that moment he heard Scaramanga turning his key in the lock. Scaramanga looked at Bond from the doorway. 'OK, that's enough champagne. Go to the manager and tell him Mr Rotkopf will be checking out tonight. And say that a major fuse blew during the meeting and no one can go into this room and that I'm going to find out why we're having so much bad workmanship around the place. OK? Then it's drinks, dinner and dancing girls. Got it?'
James Bond said that he understood. He was slightly unsteady on his feet as he walked towards the lobby door and unlocked it. Yes, he understood. Mr Rotkopf was dead. And Bond was the next person on Scaramanga's list. He understood only too well what the situation was.
مشارکت کنندگان در این صفحه
تا کنون فردی در بازسازی این صفحه مشارکت نداشته است.
🖊 شما نیز می‌توانید برای مشارکت در ترجمه‌ی این صفحه یا اصلاح متن انگلیسی، به این لینک مراجعه بفرمایید.