سرفصل های مهم
فصل 12
توضیح مختصر
زمان مطالعه

5 دقیقه

سطح

ساده
دانلود اپلیکیشن «زیبوک»
این فصل را می‌توانید به بهترین شکل و با امکانات عالی در اپلیکیشن «زیبوک» بخوانید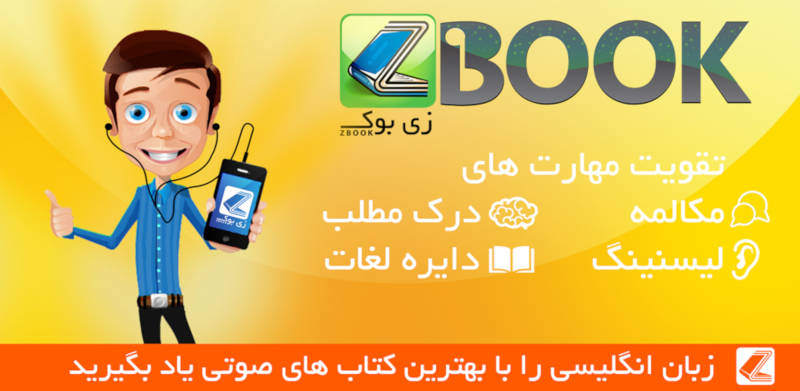 متن انگلیسی فصل
Chapter twelve
Bad News
The next morning Bond arrived at the conference room a few minutes before ten o'clock. The evidence of the day before was still there to be seen. The chairs were roughly in their correct positions, but the ashtrays had not been emptied. Bond looked for stains on the carpet, or for signs that the carpet had been washed, but there were none. Rotkopf had probably been killed by a single bullet through the heart. Bond tidied the room and then dutifully started to examine the windows and curtains. At that moment in walked Scaramanga followed by Hendriks. He said roughly, 'OK, Mr Hazard. Lock both doors like yesterday. No one comes in. Right?'
'Yes,' affirmed Bond, and he then went out and locked the door. Again, he fetched a champagne glass and took up his position listening through the door. Immediately, Hendriks began talking, quickly and urgently. 'Mr S, I have bad troubles to report. I spoke with my people in Havana this morning. They have heard direct from Moscow. That man - the man outside this room right now - is the British secret agent, James Bond. They have given me his description and the scar down the right side of his face leaves no doubt. And his shooting last night!' There was a pause and then Hendriks spoke in a calmer, more threatening tone. 'But how can this have happened? What a shocking mistake! If it weren't for the watchfulness of my superiors, who knows what damage this man might have done? I must give my superiors a full report. You must tell me exactly how this man ended up working for you in this way.'
There was silence. Bond imagined Scaramanga sitting back in his chair, looking directly into the eyes of Mr Hendriks. The voice, when it came, was decisive and firm. 'Mr Hendriks, thank you for this information and for your concern. However, tell your people this: I met this man completely by accident, at least I thought so at the time, so there is no point in worrying about how it has happened. It hasn't been easy to set up this conference so quickly and I needed help, someone to make things go smoothly. This guy seemed OK. But I'm not stupid. I knew that when this was all over I'd have to get rid of him, just in case he'd learnt anything he shouldn't have. Now you say he's a member of the Secret Service. What you've told me only changes one thing: he'll die today instead of tomorrow. And here's how it's going to happen…'
Scaramanga lowered his voice. Now Bond could only hear a few words of what was being said. The sweat ran down his ear as he pressed it to the bottom of the champagne glass. 'Our train trip… rats in the sugar cane… unfortunate accident… before I do it… a big laugh…' There was a pause and then Scaramanga went on in a louder voice, 'So you can relax. There'll be nothing left of the guy by this evening. OK?'
Mr Hendriks' voice was flat and uninterested. He had carried out his orders and definite action was going to follow. 'Yes, what you are saying will be satisfactory. I will watch with amusement. And now I want to talk about other business - the sabotage of the aluminium industry. My superiors want to know what the situation is.'
'Yes,' replied Scaramanga. 'Everything is going to plan with the three aluminium producing companies we agreed on - Reynolds Metal, Kaiser Bauxite and Alumina of Jamaica. The barrels of explosives you gave me are pretty powerful, aren't they? We've already got most of them hidden away in their aluminium mines. They're certainly going to cause a lot of problems for the metal industry and shake the economy here and in the United States.'
'Good. That is all, then,' concluded Hendriks.
'OK. Let's go and see if the others are ready to go out. It's half-past eleven and the train is due to leave in an hour or so,' explained Scaramanga.
Bond moved quickly away from the door and sat on a nearby chair. As Scaramanga unlocked the door and stepped into the room Bond looked up and yawned.
Mr Scaramanga and Mr Hendriks looked down at him with a look of only mild interest. It was as if Bond were a piece of steak and they were wondering whether to have it cooked rare or medium rare.
مشارکت کنندگان در این صفحه
تا کنون فردی در بازسازی این صفحه مشارکت نداشته است.
🖊 شما نیز می‌توانید برای مشارکت در ترجمه‌ی این صفحه یا اصلاح متن انگلیسی، به این لینک مراجعه بفرمایید.