سرفصل های مهم
فصل 15
توضیح مختصر
زمان مطالعه

9 دقیقه

سطح

ساده
دانلود اپلیکیشن «زیبوک»
این فصل را می‌توانید به بهترین شکل و با امکانات عالی در اپلیکیشن «زیبوک» بخوانید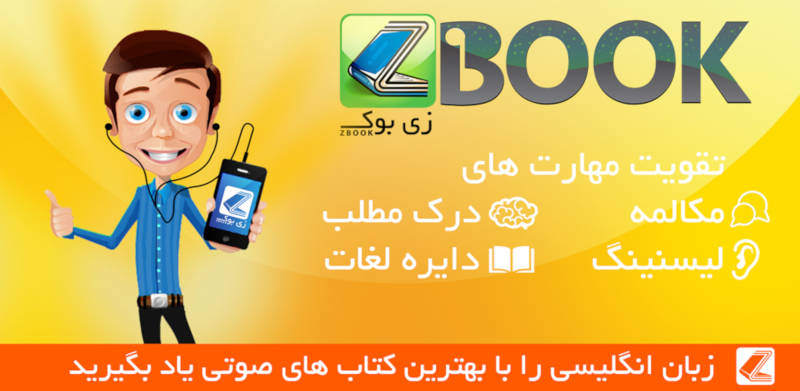 متن انگلیسی فصل
Chapter fifteen
The End of the Road
The cough sounded as though it was about 20 metres away towards the river. Bond dropped to one knee, listening intently, looking all around. He waited for five minutes without moving. When the cough was not repeated, he crept forward on his hands and knees, his gun gripped between his teeth.
In a small clearing of dried, cracked mud, he saw the man. Bond stopped in his tracks, trying to calm his breathing.
Scaramanga was lying stretched out, his back resting against a large mangrove root. His hat had gone and the whole of the right side of his white suit was dark with blood, yet the man's eyes were still very much alive. They swept the clearing every few seconds, looking for any signs of movement in the swamp. His hands rested on the roots beside him, Bond noticed. And there was no sign of a gun.
After a while, Scaramanga, very carefully, coughed again and spat into his hand. He examined the bright pink results and threw them down onto the ground. The cough did not seem to hurt him or cause him much effort. Bond guessed that his bullet had hit Scaramanga in the right side of his chest and had just missed a lung. There was bleeding, but the blood-soaked jacket was not telling the whole truth. In Bond's opinion, Mr Scaramanga was still very much alive and dangerous.
Bond was grateful that he was wearing a dark-coloured suit. He was well camouflaged and Scaramanga had not seen him. He got quietly up from his knees, put the gun in his right hand and, keeping his gaze firmly on Scaramanga, he strolled slowly out into the clearing. The other man barely looked up, but said, 'You've taken your time getting here.' He nodded his head towards the gun and added, 'You're not frightened of a dying man, are you?' You Brits are pretty cowardly.'
Bond ignored the comment and walked a little closer. 'Have you got any more weapons on you? Open your jacket. Slowly! No quick movements. Show me your belt. Now your armpits… and your trouser legs.' As Scaramanga moved his trouser leg Bond caught sight of a shining blade. 'Right. Just throw that knife gently into the trees. Gently - very gently.'
Scaramanga took the knife and, with a flick of his wrist, threw the knife upwards. The silver blade went spinning like a wheel through the sunshine. Bond had to step aside, and the knife landed, blade downwards, in the mud, exactly where Bond had been standing. Scaramanga gave a cold laugh, then the laugh turned into a cough and his face twisted with the terrible pain of it. Or was he faking it? Then he relaxed again.
'Now, then,' began Bond. 'Let's talk. You've killed too many of my friends. I have the licence to kill you and that's what I am going to do. But I'll make it quick. Not like Margesson. Do you remember him? You were stupid enough to boast about killing him to your friends in Cuba and we heard about it.' Bond paused and then asked, 'As a matter of interest, how many men have you killed in your life?'
'With you, it'll be exactly fifty,' replied Scaramanga. He looked up at Bond and said, 'You won't get any secrets out of me, if that's what you're trying to do. I've been shot at by all kinds of experts and I'm still alive. I've never heard of a Brit who's got the guts to shoot a wounded, defenceless man. I bet we'll just sit here chatting until the rescue team get here. Then I'll be glad to go to court. What will they get me for, anyway?'
'Well, just for a start, there's that nice Mr Rotkopf with one of your famous gold and silver bullets in him in the river at the back of your hotel.'
'That matches the nice Mr Hendriks with one of your bullets somewhere in him. Maybe we'll spend a bit of time in prison together. That'd be nice, wouldn't it? And anyway, who says I killed Rotkopf?' Scaramanga asked.
'It seems you've made quite a few mistakes recently, Mr Scaramanga. You hired all the wrong security men. Both of your managers were from the CIA. They bugged all of your phones and your conference room. The recording of the gunshot and the conversation about getting rid of Rotkopf's body will be on its way to the CIA headquarters by now. The recordings also include you admitting to the murder of one of our best agents, Ross, of course. See what I mean? There's no way out.'
'OK, mister secret agent, mistakes seem to have been made. So, then. Take one million dollars, let me go and let's call it a deal,' offered Scaramanga.
'I don't think so,' refused Bond as he prepared himself to take the other man's life. 'This is the end of the road for you.' He forced himself to think of the people that this man had killed, of the people he would go on to kill in the future if Bond weakened. This man was the most dangerous, cruel and efficient one-man killer in the world. Bond had been instructed to kill him. He must kill him - lying down wounded, or in any other position. Although nervous, Bond tried to appear casual. 'Any messages for anyone, Scaramanga? Anyone you want looking after? I'll take care of it if it's personal. I'll keep that information to myself.'
Scaramanga laughed his cold laugh, but carefully. 'What an English gentleman you are!' A few long moments passed without either man speaking. Scaramanga lay breathing steadily against the mangrove root. Bond stood with sweat dripping from his face and his gun pointing at the man.
Then Scaramanga held up a hand. For the first time his face showed emotion and he spoke softly, 'Just let me say one last prayer, OK? It won't take long and then you can fire your bullets.'
James Bond lowered his gun. He decided that he would give the man a few minutes, but no longer. 'Go ahead,' he uttered in a tired voice, 'one minute only.'
Scaramanga's hand came up and covered his face. There came murmurings in Latin, which seemed to go on for a long time. Bond stood there in the sunshine, his gun lowered, watching Scaramanga, but at the same time not really watching him. The pain in his shoulder, the heat, his thirst and the thought of what he was about to do all began to distract him.
The fingers of Scaramanga's right hand crawled ever so slowly sideways across his face, centimetre by centimetre. They got to his ear and stopped. The murmuring of the prayer carried on exactly as before.
And then the hand leapt behind the head and a tiny golden handgun fired loudly. Bond spun round as if he had taken a punch to the right side of his face and then he crashed to the ground.
At once Scaramanga was on his feet and was moving forward quickly like a cat. He grabbed the knife he had thrown away earlier and held it in front of him in a threatening way.
Bond was twisting on the ground like a dying animal and the gun in his hand cracked loudly again and again - five times. Then the gun fell sideways onto the black earth as his gun-hand went to the right side of his body and stayed there, grabbing at the terrible pain there.
The big man stood for a moment and looked up at the deep blue sky. His fingers opened suddenly and let go of the knife. His heart, shot through by a bullet, stopped beating and he crashed backwards. Now he lay unmoving, his arms out wide to the sides, as if someone had thrown him away.
مشارکت کنندگان در این صفحه
تا کنون فردی در بازسازی این صفحه مشارکت نداشته است.
🖊 شما نیز می‌توانید برای مشارکت در ترجمه‌ی این صفحه یا اصلاح متن انگلیسی، به این لینک مراجعه بفرمایید.