سرفصل های مهم
فصل 08
توضیح مختصر
زمان مطالعه

7 دقیقه

سطح

متوسط
دانلود اپلیکیشن «زیبوک»
این فصل را می‌توانید به بهترین شکل و با امکانات عالی در اپلیکیشن «زیبوک» بخوانید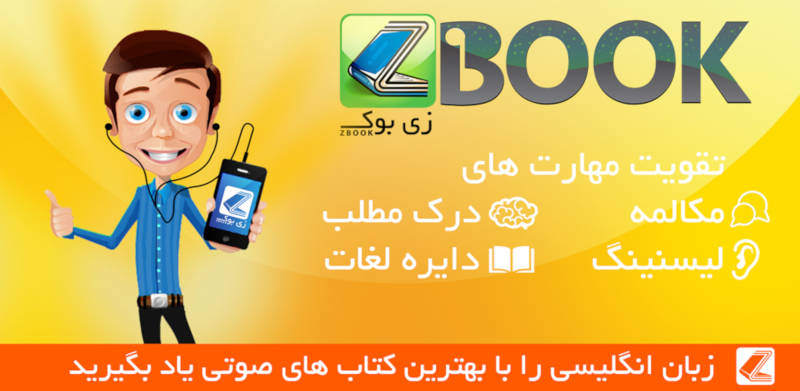 متن انگلیسی فصل
Chapter eight
The Six Men
The men on the list had begun to arrive. Scaramanga was there in the hotel lobby to greet them and Bond stood nearby, mentally trying to match each man to one of the names on the list as they came through the door. They all looked quite similar - dark-faced, clean-shaven, hard eyes - and each one carried a briefcase. Bond also noticed that one or two of them were carrying guns under their suit jackets. Once they had all arrived, Scaramanga walked over to Bond and told him, 'See you in the bar around twelve o'clock. I'll be introducing you as my personal assistant.'
Bond nodded before strolling off in the direction of his bedroom. When he walked into the room he carefully checked that everything was exactly as it had been when he had left the room at about nine o'clock that morning. His razor was a couple of millimetres closer to the basin than it had been before. He now knew without question that his room had been searched while he was out and that a real expert had done it.
Bond was pleased. It was good to know that at last the fight really had begun. He took a shower and afterwards he looked at himself in the bathroom mirror and smiled. At last, after so many difficult months, he saw the real James Bond looking back at him. He felt a wave of excitement pass through him. He was ready for this mission.
When Bond walked into the bar just an hour or so later, all the men were already there, wearing more relaxed clothes and drinking champagne. Scaramanga stood leaning against the bar and was spinning his golden gun round and round on the first finger of his right hand like a character from an old Western film. As the door closed with a 'click' behind Bond, Scaramanga swung round and the golden gun suddenly stopped in mid turn, its barrel pointing directly at Bond's stomach.
'Guys,' said Scaramanga loudly, 'meet my personal assistant, Mr Mark Hazard, from London, England. He's come along to make sure things run smoothly this weekend. Mark, come here and meet everyone.' He lowered the gun and pushed it into the top of his trousers.
Bond, knowing that this was his chance to get to know more about the men, smiled and walked up to the bar. He ordered a gin and began to move among the gangsters, making small talk.
With one man he asked how his flight had been, with another he enquired about the weather in the United States and commented on the beautiful scenery in Jamaica. As he talked to each man he made a mental note of his voice and recalled his name. After a while, Bond walked purposefully towards Mr Hendriks and tried to start a conversation. 'It seems we're the only two Europeans here. I gather you're from Holland. I've often passed through it, but never stayed there. It's a beautiful country,' commented Bond.
'Yes,' answered Hendriks simply and with a heavy accent.
'What part do you come from?' Bond enquired.
'Den Haag,' came the short reply.
'Have you lived there long?' asked Bond.
'Many years,' replied Hendriks.
'It's a very beautiful town,' said Bond.
'Yes,' said Hendriks without interest. Bond waited a moment to see if he would add anything further, but nothing happened.
'Is this your first visit to Jamaica?' asked Bond, hoping to get more than one word in reply.
'No,' replied the Dutchman, and he looked straight past Bond in the direction of the bar. 'Excuse me, please,' he added drily and then moved away. He walked over to Scaramanga, who was standing alone leaning against the bar. Mr Hendriks said something and his words acted like a command on the other man. Mr Scaramanga stood up straight and immediately followed Mr Hendriks into a far corner of the room. Then he stood and listened carefully as Mr Hendriks talked rapidly in a low voice.
Bond watched the scene closely. He noted with interest the way in which Scaramanga, who until now had been full of arrogance and self-importance, treated this man with respect and deference. Seeing Mr Hendriks now, Bond guessed that he must be part of either the Mafia or the KGB.
After having lunch together, the group of men split up and went to their rooms to rest for a few hours before the conference started.
Later that afternoon, as Bond returned from his room and walked through the lobby, the hotel manager came out from behind the reception desk. 'Er, Mr Hazard?'
'Yes,' answered Bond.
'I don't think you've met my assistant manager, Mr Travis,' he stated.
'No, I don't think I have,' said Bond.
'Would you like to step into my office for a moment and meet him?' he asked politely.
'Later perhaps. I'm on my way to the conference,' Bond explained.
The smartly dressed man came a step closer, then said quietly, 'He particularly wants to meet you, Mr - er - Bond.'
Bond suddenly understood. This man was clearly also working undercover, like him, and possibly wanted to introduce him to another agent. 'Right,' agreed Bond. 'We'd better make it quick.'
The manager stepped behind the desk and opened a door. Bond went in and the manager closed the door behind them. A tall, slim man was standing with his back to them leaning over a desk. He turned. He had straight, fair hair, a bronzed Texan face and instead of a right hand he had a bright, metal hook. Bond stopped in his tracks. A broad smile spread across his face and his eyes shone with joy. 'Felix Leiter! I can't believe it's you!' he cried and went up to the man and gave him a friendly punch on the shoulder.
The face was slightly more lined than Bond remembered, but the man's smile was just as friendly and warm as it had always been. The men knew each other well - Leiter was in the CIA and had worked with Bond on several previous missions. They had been through a lot together and during one very challenging mission, several years earlier, Leiter had lost his right arm and part of his left leg to a shark. Bond was hugely relieved to know that Leiter was also 'working' for Scaramanga, and that he would no longer be working on this mission alone.
مشارکت کنندگان در این صفحه
تا کنون فردی در بازسازی این صفحه مشارکت نداشته است.
🖊 شما نیز می‌توانید برای مشارکت در ترجمه‌ی این صفحه یا اصلاح متن انگلیسی، به این لینک مراجعه بفرمایید.