سرفصل های مهم
فصل 06
توضیح مختصر
زمان مطالعه

9 دقیقه

سطح

ساده
دانلود اپلیکیشن «زیبوک»
این فصل را می‌توانید به بهترین شکل و با امکانات عالی در اپلیکیشن «زیبوک» بخوانید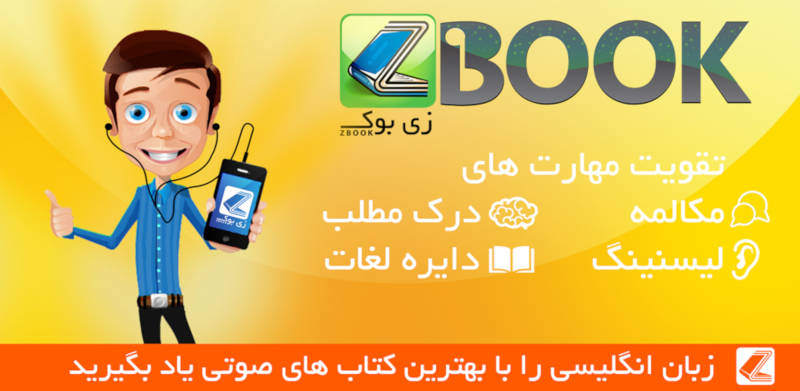 متن انگلیسی فصل
Chapter six
The Easy Grand
Once Tiffy had calmed down, Bond stood up and turned to face Scaramanga again.
'That may have been a good circus act, but it was rough on the girl. Give her some money,' Bond demanded. Knowing Scaramanga's history, Bond had used the word 'circus' again on purpose.
'No,' replied Scaramanga simply. Then, suspiciously, 'And what's all this talk of circuses? Like I said before, are you with the cops? You certainly seem like you are.'
'People don't tell me what to do. I tell them,' stated Bond, then he walked into the middle of the room and sat down at a table. 'Stop trying to give me a hard time and come and sit down,' he added.
Scaramanga's expression did not change. He slowly walked across the room, picked up one of the metal chairs, turned it around and sat down on it facing the wrong way round. His right hand rested on the top of his leg, centimetres away from the handle of his gun, which was tucked into the top of his trousers. Bond recognized that this was a sensible working position for a gunman - the metal back of the chair was in front of him protecting his body. This was certainly a most careful and professional man.
Bond, with both hands in full view on the table top, said in a relaxed way, 'No, I'm not from the police. My name's Mark Hazard. I'm from a company called Transworld Consortium. I've been doing a job at Frome, the WISCO sugar place. Do you know it?'
'Of course I know it. What have you been doing there?' asked Scaramanga.
'Not so fast, my friend. First of all, who are you and what's your business?' said Bond firmly.
'Scaramanga. Francisco Scaramanga. I work in labour relations. "The Man with the Golden Gun" is what they call me around here,' he said coldly.
'Well,' said Bond, looking thoughtful, 'a gun can be a useful tool for solving labour problems. We could do with you up at Frome.'
'Have they been having trouble up there?' Scaramanga asked, but he looked bored.
'Yes, they've been having too many sugar cane fires. One of the jobs of my company is insurance investigation,' lied Bond.
'Ah,' sneered Scaramanga, 'security work. I thought I could smell the cop-smell.' He looked satisfied that his guess had been close enough. 'Did you catch anyone?'
'Most of them,' explained Bond, 'but not all of them. That's why I say we could do with a good "labour relations" person up there.'
There was a pause and then Scaramanga asked Bond, 'Do you carry a gun?'
'Of course. You don't go after people like that without one.'
'What kind of gun?' Scaramanga wanted to know.
'A Walther PPK 7.65 millimetre,' said Bond.
Scaramanga seemed impressed by this and remained silent for a moment. Then he turned to Tiffy.
'Hey, two bottles of beer, if you're in business again.' He turned back and looked hard at Bond. 'What's your next job?'
'I don't know. I'm in no hurry. I'll call London and see if they've got any other problems in the area. I work for them more or less on a freelance basis.'
Tiffy came out from behind the counter and brought the drinks to the table. She gave Scaramanga a long, hard look and then turned around sharply and walked away.
A few moments passed while both men simply sat and drank their beers. Scaramanga appeared to be deep in thought about something. At last he spoke. 'Do you want to earn yourself a grand - a thousand dollars?'
Bond said, 'Possibly.' Then after a moment he added, 'Probably.' But what he was really thinking was, 'Yes, definitely. If it means being able to stay near you.'
Scaramanga did not take his cold eyes from Bond's face. Now he began to talk more openly to Bond. 'I've got a problem, mister,' he began. 'Some partners of mine have taken an interest in the Negril property development. It's at a place called Bloody Bay - about thirty kilometres down the coast from here. Do you know it?'
Bond told the man that he had seen the area on the map, near Green Island Harbour.
'Right. Well I've got shares in the business. We started building a hotel there, but halfway through building it, the tourist industry went quiet - the Americans probably got frightened of being so close to Cuba. And the banks have got difficult with us, so we've started to run out of money.'
'So you're trapped - you haven't got the money to finish it and presumably it's not easy to sell,' summarized Bond.
'Right. So I came here a few days ago and I'm staying at the Thunderbird Hotel - the one that we've only half finished. I've asked half a dozen of the main shareholders to fly in for a meeting straight away, to decide what to do next. Now, I want to give these guys a good time, so I've arranged everything - a great night with a band from Kingston, singers, dancers. There's even a small railway near the hotel that used to transport the sugar cane. The next day I'll take them on a train trip down that line to Green Island Harbour where I've got a big, luxury motorboat. So they can go deep-sea fishing and have a really good time. Do you get me?'
Bond nodded. Scaramanga looked into Bond's eyes. 'Some of these men are sort of rough. We're all shareholders, but that doesn't mean we're friends. I want to hold some meetings, private meetings, with maybe only two or three guys at a time, to find out what all the different interests are. It could be that some of the other guys, the ones not invited to a particular meeting, might try to bug a meeting, or try to find out in some other way what's been said. So… it's just occurred to me that you could act as a kind of guard at those meetings. You would check the room for microphones, then stay outside the door and make sure that no one comes nosing around.'
Bond could not stop himself from laughing. Then he said, 'So you want to hire me as a kind of personal bodyguard. Is that right?'
Scaramanga frowned. 'And what's so funny about that, mister? It's good money, isn't it? Three, maybe four days in a luxury hotel like the Thunderbird, for a thousand dollars?' He stared at Bond.
Bond scratched the back of his head, thinking quickly. He knew he had not heard the full story. He also knew it was odd for this man to hire a complete stranger to do this job for him. However, it did make sense that Scaramanga would not want to hire a local man, an ex-policeman for example, even if he could find one - local people know too much. If Bond accepted the offer, it would be a perfect way to stay close to Scaramanga and find out more. Yet it felt too convenient to be true. Could it be a trap? Bond decided to take the risk.
He then said, 'I was only laughing at the idea of a man like you wanting protection. But it all sounds great fun. Of course I'll come along. When do we start?'
مشارکت کنندگان در این صفحه
تا کنون فردی در بازسازی این صفحه مشارکت نداشته است.
🖊 شما نیز می‌توانید برای مشارکت در ترجمه‌ی این صفحه یا اصلاح متن انگلیسی، به این لینک مراجعه بفرمایید.