سرفصل های مهم
فصل 05
توضیح مختصر
زمان مطالعه

7 دقیقه

سطح

ساده
دانلود اپلیکیشن «زیبوک»
این فصل را می‌توانید به بهترین شکل و با امکانات عالی در اپلیکیشن «زیبوک» بخوانید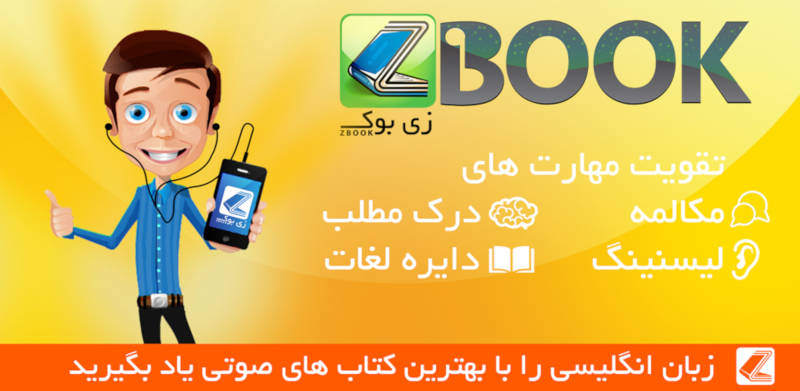 متن انگلیسی فصل
Chapter five
Number 3 1/2 Beckford Street
The next morning, having studied the map, James Bond got into the old car and began the 200 kilometre drive down to the south coast of the island. It was around midday when he finally arrived in the small, unattractive town of Savanna-La-Mar. He parked the car near the quiet seafront and wandered casually back into the streets of the town. Bond stopped and asked a shop owner if there was a road named 'Beckford' somewhere in the town. He was informed that there was a Beckford Street and was given directions to it. Bond walked on and, after several wrong turns, eventually found number 3 1/2 Beckford Street. It was a big, wooden house with steps up to the front door and an old sign that read 'Dreamland Cafe'. Once, the building would have been quite grand, but now it looked tired and the paint was peeling off. In the front garden there was a large tree, covered in beautiful, blue flowers. In the welcoming shade of this tree, a young woman was sitting in a rocking chair reading a magazine.
Bond walked up the steps and through the open door into the cafe. He was looking at the various unappetizing plates of food on the counter when he heard quick footsteps outside. The girl from the garden came in and walked towards the counter. She was pretty with long, black hair and big, brown eyes.
She greeted him in a friendly voice, 'Afternoon'.
'Good afternoon,' replied Bond. 'Could I have a bottle of beer, please?'
'Sure.' She walked slowly behind the counter, opened a bottle and passed it to Bond together with a glass that was almost clean. 'That's one shilling and sixpence.'
Bond paid for his beer and then pulled a stool up to the counter and sat down on it.
'Are you just here for the day?' the girl asked, as she leant on the counter.
'Yes, that's right,' he replied. 'My name's Mark.'
'And I'm Tiffy,' she replied.
'Do you own this place?' Bond asked her.
'No!' said the girl and laughed. 'I'm just the manager. It might be quiet now, but it's busy in the evenings.' She looked towards a clock on the wall - it was half-past one.
'Oh,' exclaimed the girl suddenly, 'I've forgotten to feed Joe and May.' She walked over to one of the windows and opened it. At once, from the direction of the large tree, two big black birds flew down and through the open window. They flew around the room and, with loud cries, landed untidily on the counter top within reach of Bond's hand. Tiffy broke a biscuit into small bits and held them for the birds, who greedily took the pieces from her fingers.
'They're called Jamaican grackles,' she explained, smiling. 'They're very friendly.'
She reached for another biscuit but then stopped, arm outstretched, and listened. The sound of footsteps came from upstairs and the smile fell from her face. 'There's a man upstairs who rents a room for meetings. He's an important man, but I don't like him. He's rough and he doesn't like Joe and May. He says they make too much noise.' She waved her arms, trying to get the birds to fly in the direction of the open window, but they wanted the second biscuit and refused to move. Tiffy turned to Bond and begged him urgently, 'Please, just sit quietly, whatever he says. He likes to make people angry and then…' Her face was suddenly very serious.
At that moment, a door opened behind the counter and a large man quietly stepped into the room. He came up and leant on the counter, without saying a word. The description of him in the report Bond had been given was exact, but he had not expected the man's shoulders to be so wide, or that there would be no emotion in the small eyes that now examined Bond coldly. He was wearing an expensive-looking suit, a tie and a gold tie pin in the shape of a tiny pistol. There could be no doubt - this was Scaramanga.
Scaramanga looked towards the birds, then back at Bond and then said, 'I sometimes make them dance. Then I shoot their feet off.'
'Really?' replied Bond confidently. 'That sounds a bit extreme. What do you do it for?'
'The last time, it was for five thousand dollars. It seems like you don't know who I am. Didn't the girl tell you?'
Bond glanced towards Tiffy. She was standing very still and she looked nervous.
'Why should she?' Bond asked as he moved his hand ever so slightly nearer to the gun which was pushed into his waistband. 'Why would I want to know?'
Suddenly, there was flash of gold. 'Because of this,' replied Scaramanga aggressively as he pointed his gun at Bond's stomach. 'What are you doing here, stranger? We don't usually get tourists here. You're not from the police, are you? Or any of their friends?'
A second passed, then Bond casually crossed his legs and allowed a small smile to appear on his face. He turned to Tiffy and said, 'Well, I've no idea who this man is, but ask him what he'd like to drink. Whoever he is, that was a good circus act.'
Tiffy looked terrified and did not move. She opened her mouth to speak but no sound came out. Suddenly, the two birds, perhaps sensing the tension in the room, cried out and took off towards the open window, like two thieves escaping.
The shots from the gold Colt .45 handgun were deafening. The two birds exploded in mid air and black feathers flew in all directions. Then there was a moment of awful silence. James Bond did not move. Tiffy grabbed his bottle of beer from the counter and threw it angrily across the room, then she fell to the floor, crying loudly.
Bond picked up his glass and drank what was left of the beer, then he got slowly to his feet. He walked towards Scaramanga, looked him directly in the eyes and then walked past him over to where Tiffy was lying. He knelt down beside her and helped her to sit up. He then took a cloth, wetted it at the tap and gently wiped it over her face.
مشارکت کنندگان در این صفحه
تا کنون فردی در بازسازی این صفحه مشارکت نداشته است.
🖊 شما نیز می‌توانید برای مشارکت در ترجمه‌ی این صفحه یا اصلاح متن انگلیسی، به این لینک مراجعه بفرمایید.