سرفصل های مهم
فصل 10
توضیح مختصر
زمان مطالعه

13 دقیقه

سطح

متوسط
دانلود اپلیکیشن «زیبوک»
این فصل را می‌توانید به بهترین شکل و با امکانات عالی در اپلیکیشن «زیبوک» بخوانید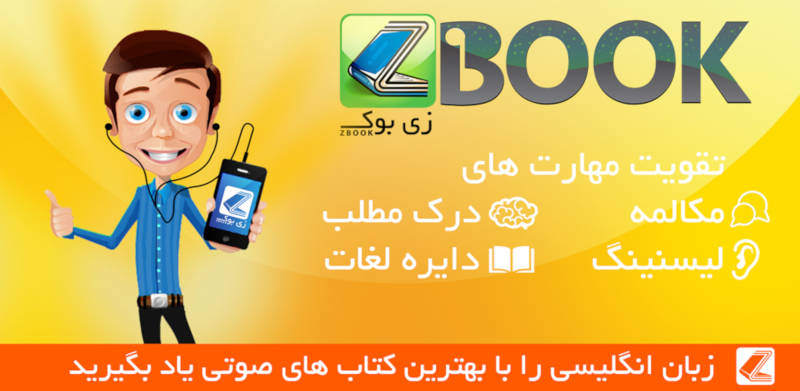 متن انگلیسی فصل
CHAPTER TEN
'You're Nothing to Mel'
Bathsheba and Liddy were going to their beds. Before Liddy went to her room, she spoke to Bathsheba.
'Ma'am, people in the village are talking about Fanny,' she said. 'They say that…' She moved closer to Bathsheba and whispered the rest of the sentence in her ear.
Bathsheba's face became pale. Her body began to tremble.
'I don't believe it!' she said. 'There's only one name on the coffin.'
But after Liddy went to bed, Bathsheba went down to the sitting-room. She stared at the coffin. 'Tell me your secret, Fanny!' she said. 'I hope it isn't true that there are two of you inside this coffin. If I could look at you for a minute, then I would know. I must know the truth.'
A few minutes later, Bathsheba had opened the coffin and looked inside. 'Now I know,' she said.
Tears fell from her eyes as she knelt beside the coffin. Inside it, were the bodies of Fanny and the tiny child. Both of them had golden blonde hair. It was the same colour as the lock of hair that Troy carried inside his watchcase.
At last, Bathsheba stood up and got flowers to put round the coffin. She did not hear the front door open and close. She did not hear her husband come into the room.
'What's the matter?' said Troy. 'In God's name, who is dead?'
Bathsheba stared wildly and tried to run past him to the door. Troy stopped her.
'Stay!' he said. He held her hand and stood with her beside the coffin. He looked into it and did not move.
'Do you know her?' asked Bathsheba.
'I do,' said Troy. Then he went down on his knees and kissed Fanny and the child.
'Oh, please don't kiss them, Frank!' cried Bathsheba. 'I love you more than she did! Kiss me, too, Frank. Kiss me.'
Troy pushed her away. 'I'll not kiss you!' he said roughly. 'Fanny means more to me than you ever will! I should have married her and not you.'
He turned to the woman in the coffin. 'But in God's name, yes, my dearest Fanny, you are my wife.'
Bathsheba gave a long, loud cry. 'If she's - that - what am I?'
'You're nothing to me!' said Troy. 'Nothing!'
Bathsheba turned and ran out of the room. She left the house and did not come back that night. She returned later the next morning, after Fanny's coffin had been taken to the church.
'Is my husband at home?' she asked Liddy.
'No, ma'am,' said Liddy. 'He left early this morning.'
That night, Troy stayed in his room after Bathsheba ran out of the house. He waited miserably for the morning to come. It had been a bad day, even before he had come home and learnt that Fanny was dead. Earlier in the morning, he had gone to Grey's Bridge and waited an hour for Fanny. She had not come.
'It's the second time that I've waited and she hasn't come,' Troy had said to himself. 'Well, I won't wait any longer.'
He had gone to the horse races, but he did not use any of Bathsheba's money.
Now, as the sky began to get light, Troy left his room and went out of the house. He went to the churchyard. He found the place where Fanny would be buried later that day. Then he went on to Casterbridge.
When he reached Casterbridge, Troy ordered a gravestone to be made for Fanny's grave. He paid for it with Bathsheba's twenty pounds.
Troy walked around Casterbridge for many hours. Then, at ten o'clock in the evening, he went back to the churchyard with some flowers. Fanny had been buried and the white gravestone was already on the grave. Troy knelt on the ground and began to plant sweet-smelling flowers around the grave.
When rain began to fall heavily, Troy went into the church and stayed there all night.
In the morning, he returned to the grave to finish planting the flowers. The rain had stopped, but there was mud on the churchyard path. When he reached the grave, Troy saw mud on the white gravestone. And he saw something worse than this. The rain had washed all his plants out of the ground. They were ruined.
Troy stood looking at the flowers miserably. He did not try to replace the plants. After a few moments, he turned and slowly walked away. He walked out of the village and did not stop.
At Weatherbury Farm, Liddy took some food to Bathsheba's bedroom. 'Here is your breakfast, ma'am,' she said. 'We had some heavy rain in the night. And there have been some strange noises coming from the churchyard. Gabriel Oak has gone to see if the rain got in through the church roof.'
'Did Mr Troy come home last night?' asked Bathsheba.
'No, maam. Laban Tall saw him on the road to Budmouth earlier this morning.'
After she had eaten breakfast, Bathsheba went to the churchyard. Gabriel Oak was standing next to Fanny's grave. He was looking at the new gravestone. Bathsheba saw the words: This stone was put here by Francis Troy in Loving Memory of Fanny Robin.
Gabriel looked at Bathsheba, but she was quite calm. She quietly told him to fill in the hole that the rain had made in the grave. Then she planted the flowers and cleaned the mud from the gravestone.
Troy walked towards the south. He had to get away from Bathsheba's house and away from Weatherbury. At about three o'clock, he came to the top of a steep hill. From there, he could look down to Lulwind Cove. The sun shone down on the sea and the bright sand. He was alone.
Troy decided to go for a swim. He climbed down to the beach and took off his clothes. Then he walked into the sea and swam out between two large rocks to the deeper water.
Suddenly, he realized that the sea was pulling him farther and farther away from the land. He remembered that this was a dangerous part of the sea. Several people had drowned at this place.
Troy could see the town of Budmouth, but he could not swim there, it was too far. He tried to swim back to the beach at Lulwind Cove, but he could no longer see it. Troy was tired. He could not swim any further. Suddenly, he saw a boat moving across the water. It was sailing towards a large ship. Troy waved to the men in the boat again and again. After a few moments, the men saw him and turned their boat towards him. Several minutes later, they pulled him out of the water and into the boat.
'Thank you!' gasped Troy.
The men were sailors. They took him out to their ship and gave him some clothes.
'We'll take you back to the land tomorrow,' one of the sailors said to Troy.
'Yes, all right,' he said. Then, after thinking for a moment, he said, 'Or perhaps I'll stay with you.'
On the Saturday after Troy left Weatherbury, Bathsheba went to the market in Casterbridge. It was her first visit to the market since her marriage and she went alone.
She was walking through the crowd when a stranger spoke her name. Bathsheba turned round.
'Are you Mrs Troy?' the man asked.
'Yes,' she said.
'I've got some bad news for you,' the stranger said. 'Your husband is dead. He went into the sea and drowned.'
'No!' she cried. 'It can't be true! It -' But she could not say, or hear, anything more. She had fainted and fallen to the ground.
Suddenly a man pushed through the crowd of people and held Bathsheba in his arms. It was Mr Boldwood.
'What happened?' he asked the man.
'Her husband's clothes were found on the beach at Lulwind Cove yesterday,' said the man. 'Mr Troy must have gone swimming and drowned. Mrs Troy fainted when I told her the news.'
A strange look of excitement came into Boldwood's eyes. Had Troy drowned? Was he dead? He carried Bathsheba to a hotel. When she had rested, he offered to take her home. But after half an hour, Bathsheba decided to ride back to her farm alone.
Bathsheba told Liddy what she had heard. 'I don't believe the news,' she said. 'Mr Troy is still alive. I'm sure that he is.'
'How do you know?' asked Liddy.
'I don't know,' said Bathsheba. 'But I'd feel differently if my husband was dead. I know that I would.'
On Monday, there was a short report in the newspaper. A young man had been walking on the hill above Lulwind Cove. He had seen Troy swimming, far from the beach. But by the time the young man had walked farther along the hill, Troy had disappeared.
Later on Monday evening, someone brought Troy's clothes and his gold watch to the house. Bathsheba sat with his watch in her hands. She opened the back of the case - and there was the lock of Fanny's blonde hair.
'Frank belongs to Fanny, and Fanny belongs to Frank,' she said to herself. 'I mean nothing to either of them. I know that now.' She held the lock of hair in her hand. 'Shall I burn this? No, I'll keep it in memory of poor Fanny.'
مشارکت کنندگان در این صفحه
تا کنون فردی در بازسازی این صفحه مشارکت نداشته است.
🖊 شما نیز می‌توانید برای مشارکت در ترجمه‌ی این صفحه یا اصلاح متن انگلیسی، به این لینک مراجعه بفرمایید.