سرفصل های مهم
فصل 08
توضیح مختصر
زمان مطالعه

14 دقیقه

سطح

ساده
دانلود اپلیکیشن «زیبوک»
این فصل را می‌توانید به بهترین شکل و با امکانات عالی در اپلیکیشن «زیبوک» بخوانید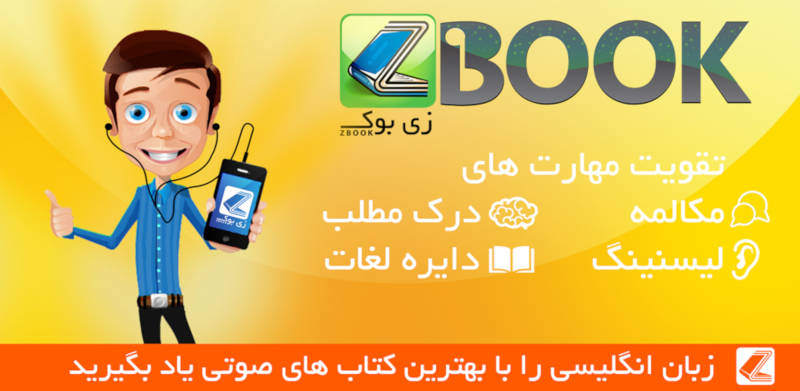 متن انگلیسی فصل
CHAPTER EIGHT
The Storm
Bathsheba went to Bath that night. She took one of her horses and a carriage, and she left her farm secretly. No one knew where she had gone. She stayed in the city for two weeks. News came back to Weatherbury that she and Sergeant Troy were courting. Gabriel Oak heard this news and his heart ached.
Bathsheba and Liddy arrived back at Weatherbury Farm on the same day. Soon after Bathsheba arrived, Mr Boldwood came to the farmhouse, but she would not see him.
Boldwood walked back to the village. It was now late in the evening. Suddenly he saw Sergeant Troy enter a house. The soldier had stayed in the house the last time that he had been in Weatherbury.
Boldwood waited for some minutes, then Troy came out of the house again. Boldwood went up to him.
'Sergeant Troy? I'm William Boldwood.'
'Oh, yes?'
'I want to speak to you,' said Boldwood.
Troy looked at the older man. He could see that Boldwood was carrying a big stick and he decided not to argue with him.
'What do you want to talk to me about?' he asked.
'Gabriel Oak and I know a lot about you and Fanny
'Robin,' said Boldwood coldly. 'The girl loves you, and you should marry her.'
Troy turned his head so that Boldwood could not see his smile. 'I'm too poor,' he said.
'Then I'll give you fifty pounds now, and fifty pounds for Fanny's wedding clothes,' said Boldwood. 'And I'll give you another five hundred pounds on the day that you and Fanny Robin are married. Just leave Miss Everdene alone. She's too good for you.'
Troy seemed to think about this. 'I do like Fanny best,' he said. 'And you'll give me fifty pounds now?'
Boldwood gave him a small bag of coins. 'Here is the money.'
'Stop, listen!' whispered Troy. They could hear footsteps. 'It's Bathsheba. She's meeting me tonight. Wait here.'
Boldwood stepped back and hid in the dark shadows beside the house. After a moment, he heard Troy and Bathsheba talking. He could not see them, but he could hear their voices.
'Frank, dearest, is that you?' said Bathsheba. 'You're late. Was it a long, slow journey from Bath? I was afraid that you weren't coming.'
'You knew that I would come,' Troy replied.
'Frank, we're lucky! There's nobody in my house tonight except me. I've sent all the servants away. Nobody will know that you're with me tonight.'
'Wonderful,' said Troy. 'But I must collect my bag. Go home, and I'll come to you in ten minutes.'
'Yes, dearest,' said Bathsheba. And she hurried away.
Boldwood stepped out of the shadows. His face was pale with shock.
'Do you understand my problem?' said Troy. 'I can't marry both of them.' He laughed. 'But perhaps I'll marry Fanny. I like her the best, and you promised to pay me.'
'I'll kill you!' cried Boldwood. He jumped forward and put his hands around Troy's neck.
'Stop!' gasped Troy. 'Kill me, and you'll only hurt the woman that you love. I've already taken that woman to my bed and loved her. She must be my wife or she'll be ruined.'
Boldwood gave a cry and pushed Troy away from him.
'You devil!' he shouted. 'But - but yes, it would be a mistake to kill you. She has given herself to you, so she must love you very much. Oh, my Bathsheba!' He looked fiercely at Troy. 'Marry her, don't desert her. I'll give you money.'
'Keep your money, and look at this,' said Troy with a cruel laugh. He took a newspaper from his pocket. 'You're too late, Boldwood. Bathsheba and I were married a week ago. Here's a report of our marriage!'
It was a night at the end of August, and Bathsheba had been married only a few weeks.
Gabriel Oak came out of the barn to check the ricks of wheat and hay. They had no covers on them and he looked up at the dark clouds in the sky.
'There's going to be a storm,' he said to himself.
Sergeant Troy was now the manager of Bathsheba's farm. He had chosen this night to celebrate their harvest with a supper. Inside the barn, all the farm workers and their families were eating, drinking and dancing. Musicians had come from the village and there were tables of food and drink.
Troy was sitting at a table, drinking brandy and water. Oak had sent a young man to speak to him.
'Gabriel Oak has told me to give you a message, Mr Troy,' the man said. 'The shepherd says, "The ricks should be covered before the storm comes.'"
A few minutes later, the young man came out of the bam with the answer, 'Shepherd Oak, Mr Troy says it will not rain.'
Inside the barn, Troy called to everyone.
'Friends!' he said. 'Tonight we have two reasons to celebrate. We're celebrating the harvest and also my wedding. I've ordered brandy and water for you all!'
Bathsheba put her hand on Troy's arm. 'No, Frank,' she said. 'Please, don't give them brandy. They've already had a lot of beer.'
Troy laughed loudly. He had been drinking brandy for several hours and he was already a little drunk. 'Friends,' he said. 'We'll send the women home. It's time that they were in bed! Then we can drink and sing as much as we want to!'
Bathsheba stood up and left the barn. She was angry. The women and children followed her.
Gabriel Oak went home and sat quietly, thinking. After an hour, he went to check the sheep. They were crowded close together in the corner of a field. The sheep knew that a storm was coming.
Oak hurried back to the farm and went into the barn. He needed help to cover the ricks before the rain started to fall. But he knew that he would get no help from the other men. Troy and the farm workers were asleep on the floor. They were very drunk and could not move.
Oak went outside again. The moon was covered by thick clouds and a strong wind was blowing. He pulled large rick- cloths over the first two ricks, but he had to make covers of straw for the others. He needed to attach bundles of straw onto the top of the ricks so that the rain would not damage the crop. Suddenly, lightning flashed across the sky. It was followed by a crash of thunder.
Oak found a ladder and the tools that he needed. Soon, he was working on top of a wheat-rick. It was difficult and dangerous work, but he did not stop. He flushed spars into the bundles and attached them to the top of the rick.
Suddenly he saw someone moving on the ground below.
Bathsheba's voice called, 'Who's there?'
'It's Gabriel Oak, ma'am,' he answered. 'I'm up on the rick. I'm making a straw-cover.'
'Oh, Gabriel, I was worried about the ricks. Is my husband with you?'
'No, he's asleep in the barn with the others,' replied Gabriel.
She was silent for a moment, then she said, 'Can I help?'
'You can bring me the straw bundles, if you're not afraid to climb the ladder in the dark, ma'am,' said Gabriel.
'I'll do anything!' said Bathsheba.
She collected some straw bundles and began to climb the ladder. There was a sudden flash of lightning. It hit a tall tree not far from them and they watched it burn and fall.
'How terrible!' cried Bathsheba.
They worked together, as the lightning flashed in the sky and the thunder crashed around them.
Once Bathsheba almost fell from the ladder, but Gabriel caught her arm and held her.
'It's too dangerous,' he said at last. 'We must wait for the storm to go past.'
They climbed down to the ground and stood together. After half an hour, the thunder and lightning moved away. There was still no rain.
'I think that it's safe now,' said Gabriel. 'I'll go back up onto the rick.'
'You're so kind to me!' she said. 'Where are the other men? Don't tell me, I know. My husband and all the men are drunk in the barn. Gabriel, I must explain something to you.'
'Yes, ma'am.'
'I went to Bath to tell Troy that I would never marry him,' said Bathsheba. 'But he said that he had seen a woman more beautiful than me. He said that he would marry her unless I became his wife at once! Gabriel, I was crazy with jealousy and - and so I married him!'
Gabriel said nothing.
'And now, please don't speak about it,' she said. 'I only wanted you to understand what happened. Shall I bring up some more straw for you?'
They worked on for a little while, then Gabriel said, 'You're tired. Go back to the house. I can finish this work.'
'Very well,' she said. 'Thank you a thousand times, Gabriel! Goodnight.'
At five o'clock in the morning, the rain came. Gabriel continued working. He smiled. Eight months earlier he had fought against fire in this same place. Now he was fighting against water. And he was here because he loved the same woman.
By seven o'clock, Gabriel's work had finished. He saw some of the men come from the barn and walk slowly past him. Troy was the only man who was singing when he came out of the barn. None of the men looked at the ricks.
Gabriel walked home and saw a man coming towards him. It was Mr Boldwood.
'How are you this morning, sir?' asked Gabriel.
'What?' said Boldwood: 'Oh, I'm very well. It's a wet day.'
'You look a little strange, sir.'
'Me? No, I'm quite well.'
Gabriel told Boldwood about his work on the ricks. 'Did you cover your ricks before the storm, sir?' he asked.
'No,' said Boldwood. 'I forgot about them.'
'You forgot about the ricks?' said Gabriel. He was surprised. 'You'll lose a lot of your wheat and hay after this rain.'
'Yes, probably,' said Boldwood.
Gabriel Oak stared at Boldwood. The farmer had changed. He was now even more unhappy than Gabriel.
'I was going to get married, Oak,' said Boldwood. 'You know that, of course. But things went wrong for me. I guess that people laugh at me in Weatherbury.'
'Oh, no,' said Gabriel. 'I don't think that they do.'
'But the truth is, Miss Everdene never promised me anything,' said Boldwood. 'I'm weak and foolish. I feel that it's better to die than to live.' He was silent for a moment. Then he said, 'Well, good morning, Oak. Please, don't speak about our conversation to anyone.'
مشارکت کنندگان در این صفحه
تا کنون فردی در بازسازی این صفحه مشارکت نداشته است.
🖊 شما نیز می‌توانید برای مشارکت در ترجمه‌ی این صفحه یا اصلاح متن انگلیسی، به این لینک مراجعه بفرمایید.